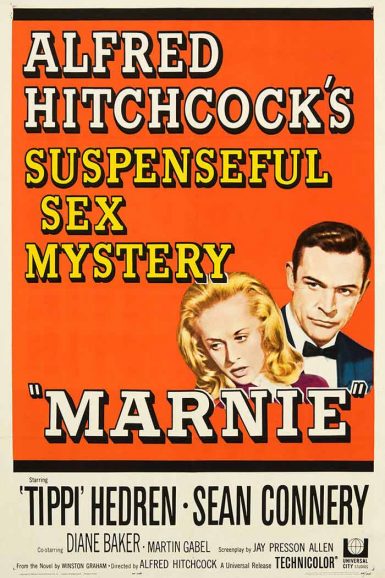 Marnie (IB Tech Print)
Vibrant I.B. Technicolor 35mm Print!
Buy Tickets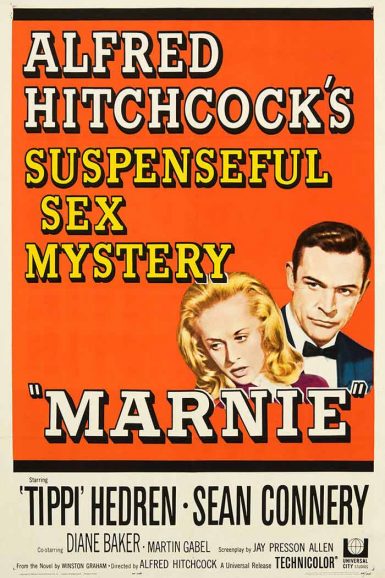 Marnie (IB Tech Print)
The more he loved her, the more she hated him… for trying to unravel her secret! Tippi Hedren and Sean Connery star in Alfred Hitchcock's powerful psychological thriller Marnie. She's a woman on the edge, a liar and a thief, and now she's being blackmailed into marriage by the man she's trying to rob. As their melodrama thunders forward, what horrifying truths will be unearthed from her traumatic past?
"Psychologically resonant, visually transcendent" – Richard Brody, The New Yorker
"It's still thrilling to watch, lush, cool and oddly moving." – Geoff Andrew, Time Out
"Considered a misfire at the time, it now looks like late-period Hitchcock at his most Hitchcockian." – Keith Phipps, AV Club
Director

Alfred Hitchcock
Starring

Tippi Hedren, Sean Connery, Diane Baker, Martin Gabel
Year

1964
Country

USA
Format

35mm
Running Time

130 minutes