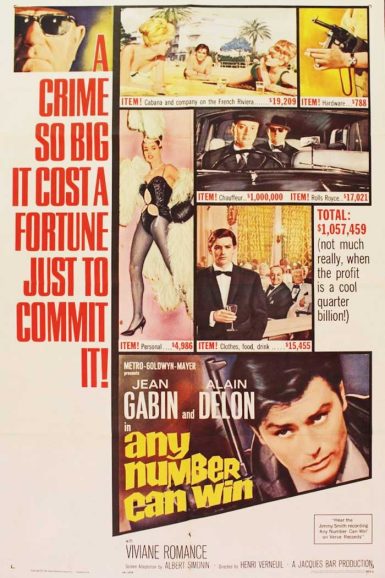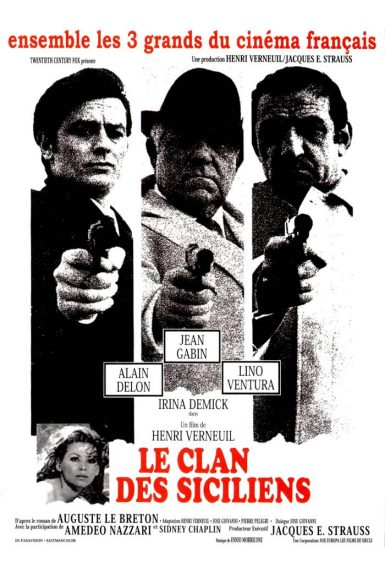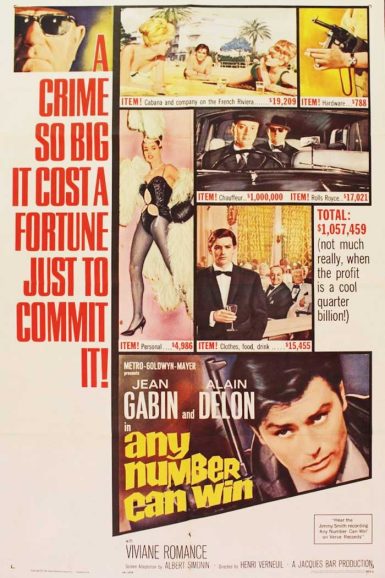 Any Number Can Win
Rare 35mm print flown in from France!
A crime so big it cost a fortune just to commit it! Jean Gabin stars as a grizzled ex-con fresh out of the slammer who enlists his young former cellmate (Alain Delon) for one last score. When they set their sights on a Cannes casino, Any Number Can Win but not everything will go as planned. Henri Verneuil's Golden Globe winning caper is slick and glamorously cool, featuring a hip jazz score and a stunning French Riviera backdrop.
35mm print courtesy of Institut Français / Cultural Services of the French Embassy
"Dazzling… one of the best of its kind in years." – Washington Post
Director

Henri Verneuil
Starring

Alain Delon, Jean Gabin, Claude Cerval, Viviane Romance
Year

1963
Running Time

118 minutes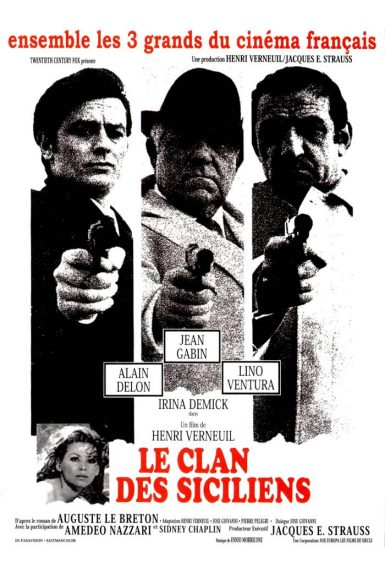 The Sicilian Clan
A gorgeous 35mm vault print from the 20th Century Fox Archive!
Director Henri Verneuil assembles three of France's biggest stars for one of the great Euro crime classics! A brutal young mobster (Alain Delon) plots an elaborate jewel heist and daring airplane hijack with the help of The Sicilian Clan's aging mob boss (Jean Gabin). But a determined investigator (Lino Ventura) will do anything it takes to stop them. Featuring a score by Ennio Morricone!
"First-rate. A fast-paced in-depth thriller that blends characterization with the action to provide a most satisfying entertainment. A tenser, tauter, more fascinating step-by-step commision of a complicated crime is difficult to recall." – Judith Christ, NBC-TV Today Show
Director

Henri Verneuil
Starring

Alain Delon, Jean Gabin, Lino Ventura, Irina Demick
Year

1969
Rated

GP
Running Time

122 minutes