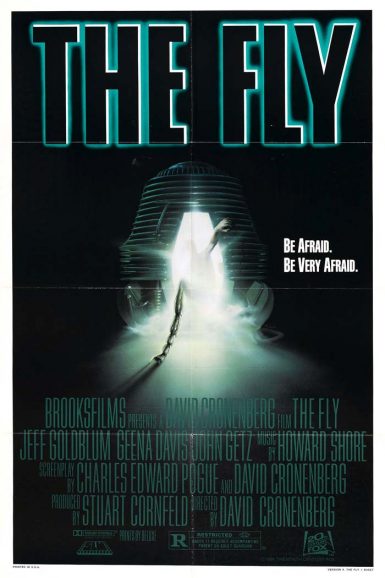 The Fly (1986)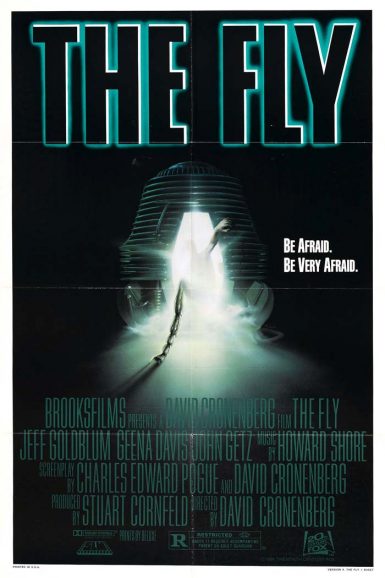 The Fly (1986)
A big screen love story unlike anything you've ever seen, David Cronenberg's '80s update of The Fly is as terrifyingly tragic as its ultra-gooey Oscar-winning special effects are jaw-droppingly grotesque. When an eccentric scientist (Jeff Goldblum) uses himself as a test subject, he soon discovers himself devolving into something not quite human, with disastrous consequences to the relationship with his reporter girlfriend (Geena Davis). Bringing his body horror fascination to the mainstream, Cronenberg crafts a gross-out masterpiece that targets the heart as well as the stomach.
"The Exorcist aside, I can't think of another horror film as intense as The Fly. They are both almost unbearable to watch and certain sections of the latter have the upper-hand when it comes to inciting a sense of disgust, and that's saying something." – Roger Ebert
"What makes The Fly such a stunning piece of obsessive film making is the way Cronenberg deftly allows us to identify with his monstrous creation." -Patrick Goldstein, Los Angeles Times
"A gross-your-eyes-out horror movie that is also the year's most poignant romance." – Richard Corliss, TIME Magazine
Ariel Schudson discusses the filmography of David Cronenberg on the New Beverly blog.
View a collection of Spanish lobby cards for The Fly on the New Beverly forum.
Ariel Schudson discusses The Fly on the New Beverly blog.
Director

David Cronenberg
Starring

Jeff Goldblum, Geena Davis, John Getz
Year

1986
Rated

R
Country

USA/UK/Canada
Format

35mm
Running Time

96 minutes