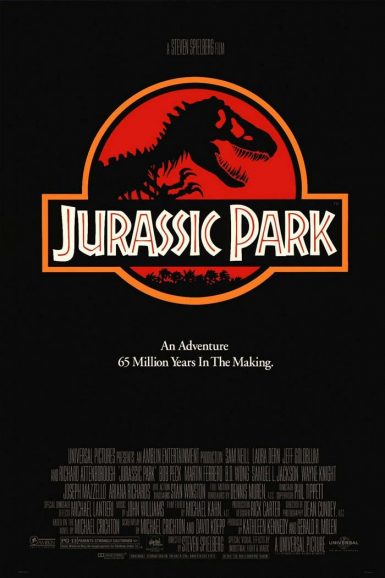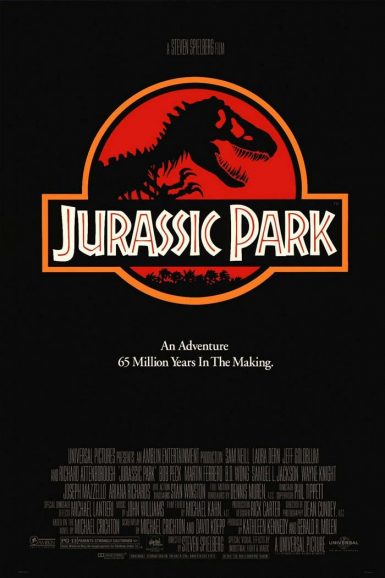 Jurassic Park
An adventure 65 million years in the making! Director Steven Spielberg delivers one of cinema's greatest blockbusters, crafting Michael Crichton's book into dino-mite big screen entertainment. When a select team of scientists get a sneak peek of an island park populated with cloned dinosaurs, the tables are turned as the toothy exhibits get free and go on the hunt for tasty humans. Featuring groundbreaking special effects that still invoke awe, an iconic cast and a timeless John Williams score, Jurassic Park is a crackerjack sci-fi thriller for the ages.
"A true movie milestone, presenting awe- and fear-inspiring sights never before seen on the screen" – Janet Maslin, The New York Times
"Spielberg is still supreme as an action director, and when the T Rex makes beefburger of the jeep, or the vicious 'Raptors stalk their human prey, the film inspires wonder and awe." – Time Out
"Colossal entertainment – the eye-popping, mind-bending, kick-out-the-jams thrill ride of summer and probably the year" – Peter Travers, Rolling Stone
"You want great dinosaurs, you got great dinosaurs." – Roger Ebert
View a collection of Jurassic Park lobby cards on the New Beverly forum.
Director

Steven Spielberg
Starring

Sam Neill, Laura Dern, Jeff Goldblum, Richard Attenborough, Bob Peck, Martin Ferrero, BD Wong, Joseph Mazzello, Ariana Richards, Samuel L. Jackson, Wayne Knight
Year

1993
Rated

PG-13
Country

USA
Format

35mm
Running Time

127 minutes