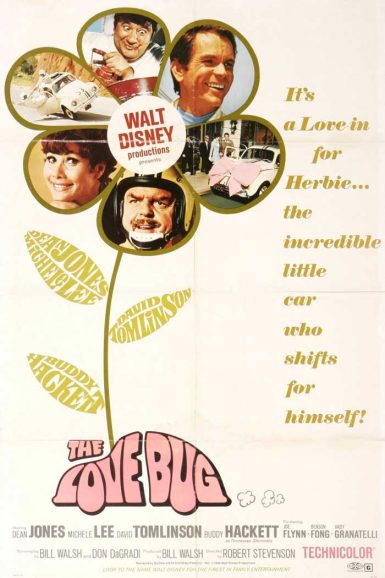 The Love Bug (IB Tech Print)
Vibrant I.B. Technicolor print!
Buy Tickets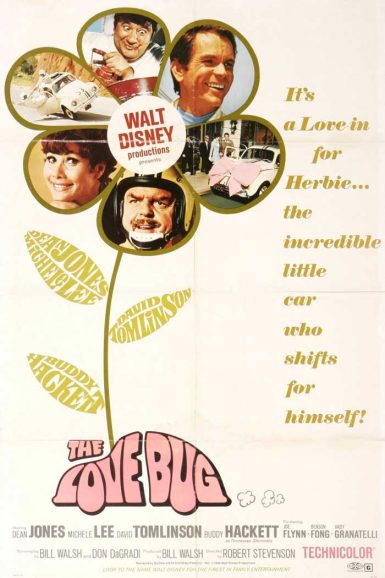 The Love Bug (IB Tech Print)
The Walt Disney classic in vibrant I.B. Technicolor! Herbie's not your ordinary Volkswagen Beetle – he's a four-cylinder superstar with a mind of his own. And when he's rescued by a hapless racer (Dean Jones) and his philosophical mechanic friend (Buddy Hackett), he shifts from showroom to racetrack with lots of fun-fueled antics in between, much to the displeasure of the hotrod car dealer (David Tomlinson) who wants him back.
"For sheer inventiveness of situation and the charm that such an idea projects, The Love Bug rates as one of the better entries of the Disney organization." – Variety
"Herbie and his plucky stunt drivers steal the show in this agreeable family entertainment." – Geoff Andrew, Time Out
Director

Robert Stevenson
Starring

Dean Jones, Michele Lee, David Tomlinson, Buddy Hackett, Joe Flynn, Benson Fong, Andy Granatelli
Year

1968
Rated

G
Country

USA
Format

I.B. Technicolor 35mm
Running Time

108 minutes