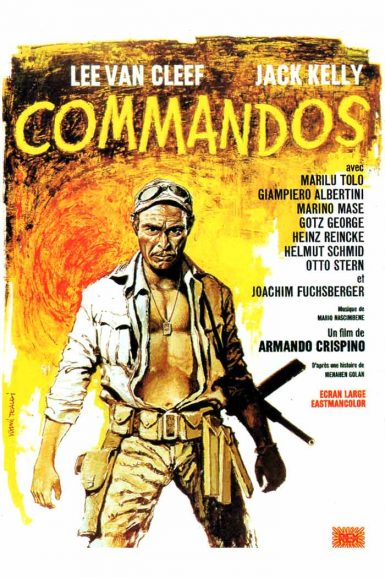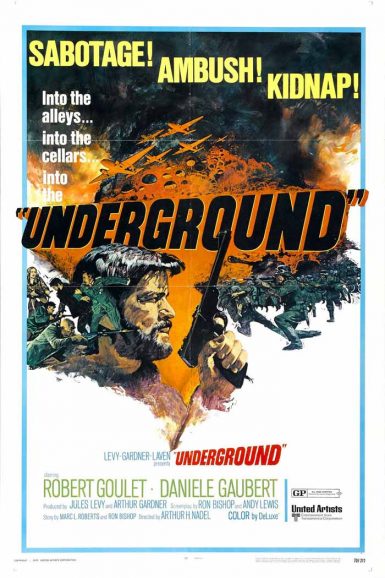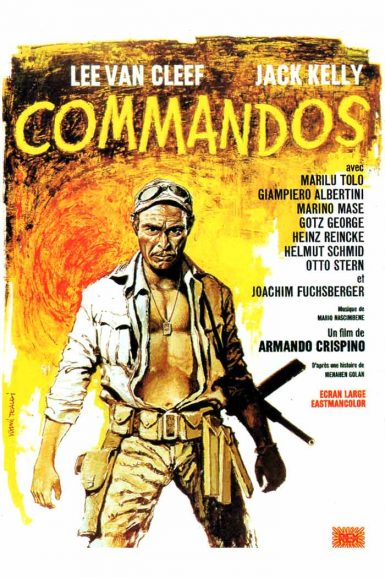 Commandos
Commandos director Armando Crispino (who gave us the unnerving giallo thrillers Autopsy and The Dead Are Alive) co-wrote this Italian/German WW2 actioner with horror icon Dario Argento and German producer Artur Brauner amongst others. Lee Van Cleef and Jack Kelly (co-star of American TV's "Maverick") are the token American actors with Pier Paolo Capponi, Marilu Tolo and krimi star Joachim Fuchsberger in supporting roles. Sergeant Van Cleef unites a ragtag group of Italian Americans to take over and hold an outpost in the North African desert. Things take an unexpected turn when German troops arrive to get a little rest and relaxation, and Van Cleef's contingent need to impersonate the Italian soldiers they've dispatched, creating escalating suspense that will end in an apocalyptic finale. The versatile and underrated composer Mario Nascimbene (The Vikings, Room at the Top, One Million Years B.C.) did the rousing score.
Director

Armando Crispino
Starring

Lee Van Cleef, Jack Kelly, Giampiero Albertini, Marino Masé, Götz George and Pier Paolo Capponi
Year

1968
Rated

PG
Country

Italy/West Germany
Format

35mm
Running Time

98 minutes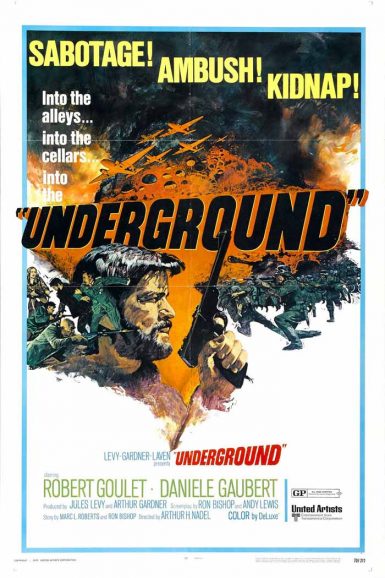 Underground
Director Arthur H. Nadel was mostly known for his TV work on shows like "The Rifleman," "The Big Valley," and "The Streets of San Francisco." Here he tackles one of his rare big screen efforts, produced by the team Arthur Gardener, Jules Levy and Arnold Laven (whose most famous efforts remain The Scalphunters and Kansas City Bomber), with star Robert Goulet as an American agent who parachutes into occupied France during WW2 to join with the French Resistance in abducting a high-ranking German general. Co-star Danièle Gaubert, is best-remembered for her leading role as Marguerite in Radley Metzger's erotic update of Alexandre Dumas' "Lady of the Camelias", Camille 2000, from 1969.
Director

Arthur H. Nadel
Starring

Robert Goulet, Danièle Gaubert, Lawrence Dobkin, Carl Duering, Joachim Hansen
Year

1970
Rated

GP
Country

UK/USA
Format

16mm
Running Time

100 minutes