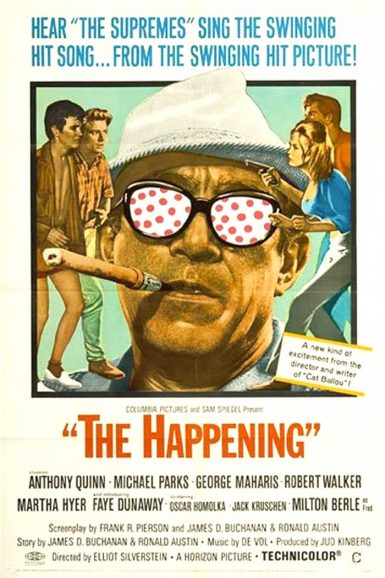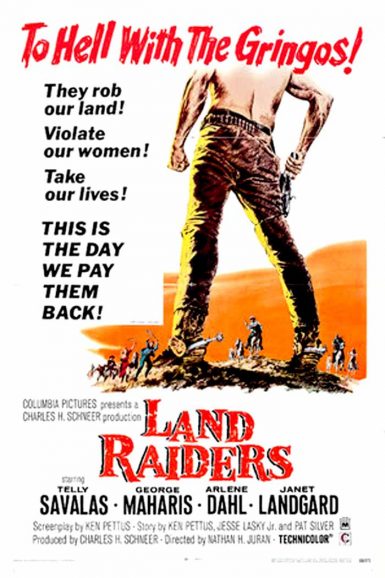 The Happening (1967)
Not Available on DVD! Gorgeous 35mm print from the Sony Archives!
Land Raiders
Gorgeous 35mm print from the Sony Archives!
Buy Tickets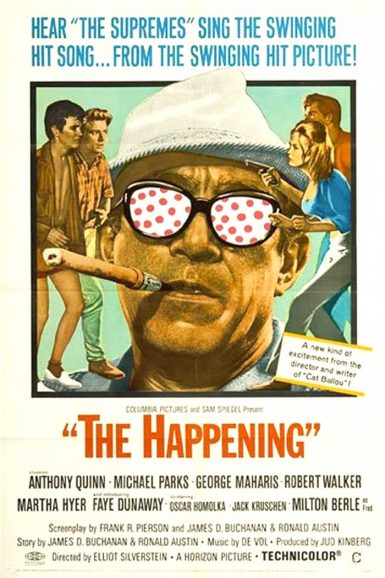 The Happening (1967)
The most fantastic $3,000,000 caper that ever happened! The writing & directing team behind Cat Ballou (Frank Pierson and Elliot Silverstein, respectively) reunite for a hilarious comedy about a kidnapping turned upside down. When a bunch of beach bums (including George Maharis and Michael Parks) hold a retired Mafia kingpin (Anthony Quinn) ransom, they quickly learn that no one's willing to pay up, which only enrages the Mafioso more. Now Quinn's taking charge of his own abduction and he's gonna teach these boys a thing or two about a life in crime in order to raise the cash that he thinks he's worth. Featuring hip, jazzy dialog and a swinging theme song from The Supremes, plus a great cast and gorgeous Miami scenery, The Happening is a colorful counterculture comedy packed with laughs!
View a set of The Happening lobby cards on the New Beverly forum.
Ariel Schudson discusses The Happening on the New Beverly blog.
Director

Elliot Silverstein
Starring

Anthony Quinn, George Maharis, Michael Parks, Robert Walker Jr, Martha Hyer, Faye Dunaway, Milton Berle
Year

1967
Country

USA
Format

35mm
Running Time

101 minutes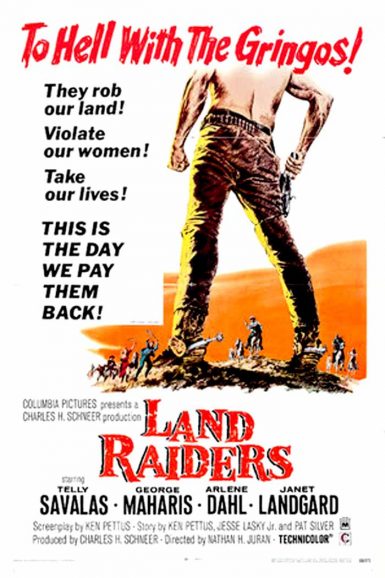 Land Raiders
When he can't buy, he steals; when he can't steal, he kills. Arizona, 1873. Vince (Telly Savalas), a ruthless land raider with a blind hatred for the Apache tribe plots to turn his caravan of white settlers into a makeshift military. Vince's increased rabble rousing against the indigenous group forces his peacemaking brother (George Maharis) onto the opposite side of a conflict which is rapidly approaching its boiling point. His incited hatred will invite murder, and neither native nor newcomer alike intend to go down without a fight.
Director

Nathan Juran
Starring

Telly Savalas, George Maharis, Arlene Dahl, Janet Landgard
Year

1970
Country

USA
Format

35mm
Running Time

101 minutes