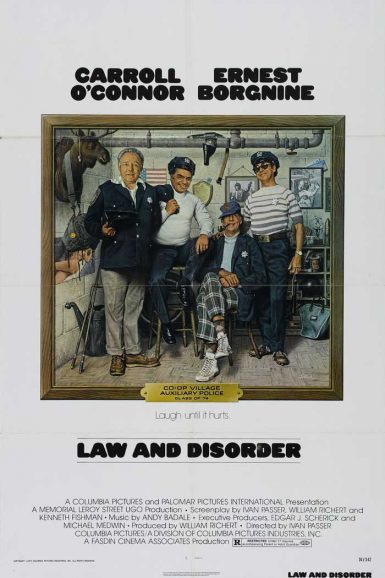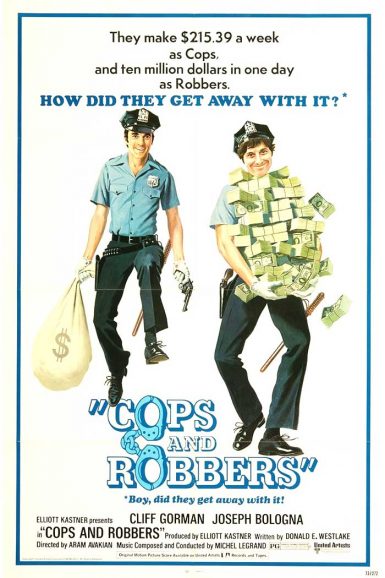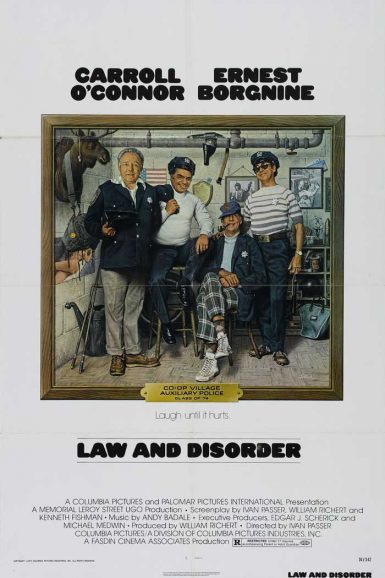 Law and Disorder
Filmmaker Ivan Passer was a veteran of the mid-sixties Czech New Wave and a collaborator with director Milos Forman on such classics as Loves of a Blonde and The Firemen's Ball. Eventually, he would helm the acclaimed hardboiled neo-noir Cutter's Way (1981) starring Jeff Bridges and John Heard. 1974 saw the release of this comedy drama with Carrol O'Connor ("All in the Family") as a cabbie and Ernest Borgnine as a Marine veteran hairdresser joining New York City's auxiliary police to fight crime on the Lower East Side. Passer captures the grittiness of the then-current urban blight but, as the New York Times' Vincent Canby put it, "The sense of alienation that grips the city at times seizes the film itself…always in fascinating ways. A film of less consistent intelligence would probably be destroyed by a scene so pricelessly funny it's almost a specialty number, when the auxiliary policemen and their wives attend a lecture on rape by "the author of the best-selling book, 'Sexual Deviations of the Seventies.'" Co-starring Karen Black, Jack Kehoe and Ann Wedgeworth.
Marc Edward Heuck discusses Law and Disorder on the New Beverly blog.
Director

Ivan Passer
Starring

Carroll O'Connor, Ernest Borgnine, Ann Wedgeworth, Anita Dangler, Leslie Ackerman, Karen Black
Year

1974
Rated

R
Country

USA
Format

35mm
Running Time

101 minutes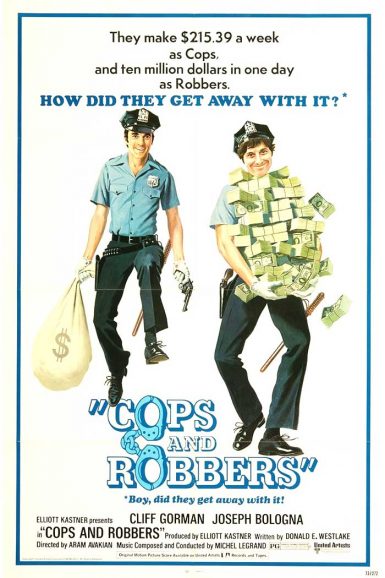 Cops and Robbers
Director Aram Avakian (who made the wonderfully infamous Terry Southern adaptation of novelist John Barth's End of the Road) turned out this rambunctiously funny crime comedy that has all the on-location goodness we've come to expect from seventies New York cinema. Joe Bologna and Cliff Gorman are two NYC cops, disgruntled at their workload and comparatively small salaries, who decide to pull a heist of millions of dollars worth of bearer bonds with the complicity of a local mobster. Needless to say, complications ensue. Screenwriter Donald Westlake adapted his own novel. With a crackerjack supporting cast that includes John Ryan, Joe Spinell and Dolph Sweet.
Marc Edward Heuck discusses Cops and Robbers on the New Beverly blog.
View the full set of West German lobby cards for Cops and Robbers on the New Beverly forum.
Director

Aram Avakian
Starring

Cliff Gorman, Joseph Bologna
Year

1973
Rated

PG
Country

USA
Format

35mm
Running Time

89 minutes