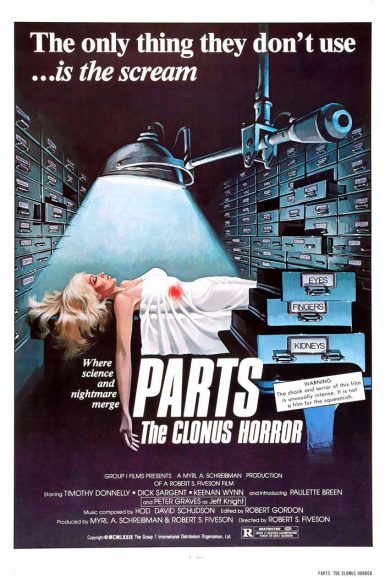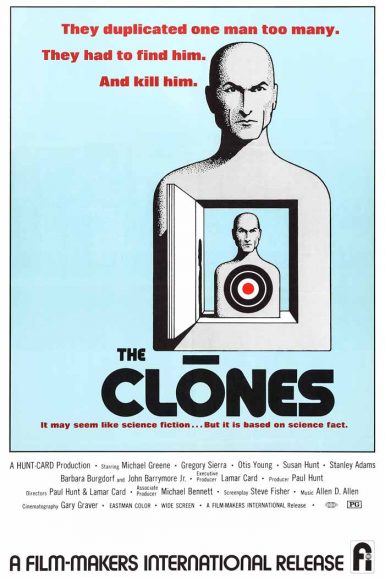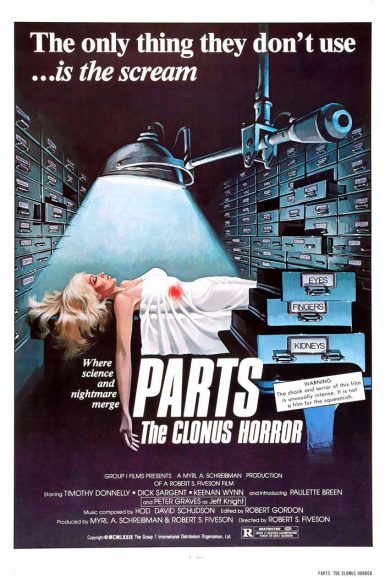 Parts: The Clonus Horror
The thrilling grindhouse clonesploitation classic that was itself cloned into Michael Bay's The Island (2005), with ensuing lawsuit and all! Where science and nightmare merge lies The Clonus Horror, an isolated compound where cloned humans are used as an organ farm for the American elite. But when one clone begins to question his existence, it triggers a deadly chain reaction that threatens to expose the secret facility and its nefarious program. Featuring Mission: Impossible's Peter Graves as a president-elect with secrets to hide and legendary character actor Keenan Wynn as a journalist trying to put together the pieces of this complex political puzzle.
"One of the best low-budget genre films of its era, and deserves to be better known" – DVD Talk
"One of the most unjustly neglected sci-fi films of the 1970s. Recommended!" – DVD Drive In
Ariel Schudson discusses Parts: The Clonus Horror on the New Beverly blog.
Director

Robert S. Fiveson
Starring

Timothy Donnelly, Dick Sargent, Keenan Wynn, Paulette Breen, Peter Graves
Year

1979
Rated

R
Country

USA
Format

35mm
Running Time

90 minutes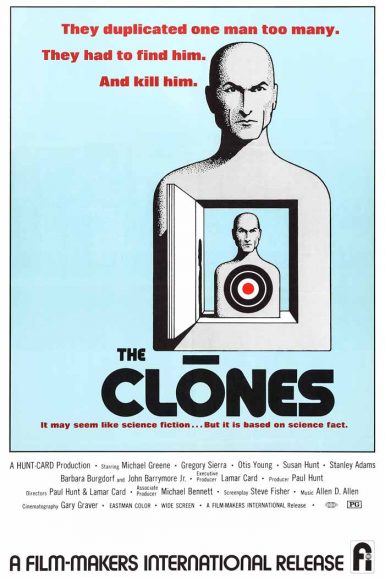 The Clones
They duplicated one man too many. They had to find him. And kill him! When a top nuclear scientist uncovers a top secret experiment creating clones, he'll struggle to prove that he's himself and not his manufactured doppelgänger. It's a high tech, totally bonkers paranoid thriller that will have you on the edge of your seat. The Clones – it may seem like science fiction… but it's based on science fact.
Director

Paul Hunt & Lamar Card
Starring

Michael Greene, Gregory Sierra, Otis Young, Susan Hunt, Stanley Adams, Barbara Burgdorf, John Barrymore Jr
Year

1973
Rated

PG
Country

USA
Format

35mm
Running Time

84 minutes