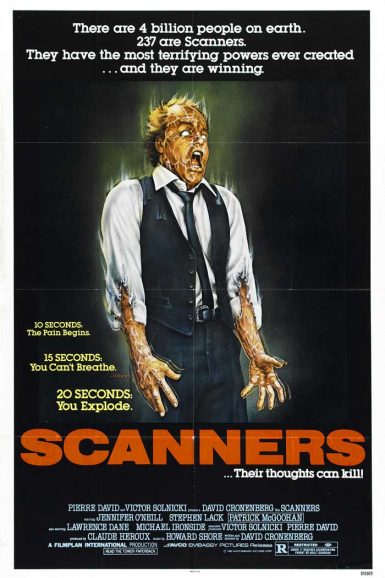 Scanners (Sold Out!)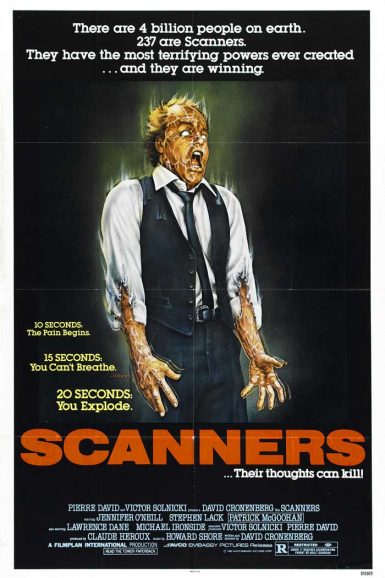 Scanners (Sold Out!)
Ticket Update: this event is now SOLD OUT. Unlike other New Bev shows, we will not be holding aside a batch of tickets for sale at the door. However, we will have a standby line the night of the event for any seats that may become available.
A clever combo of telekinetic terror, cerebral shock and head-exploding carnage, David Cronenberg's infamous science fiction thriller packs a punch that will blow your mind. In the near future, society has been infiltrated by a small group of powerful telepathic psychics. But when a renegade group of Scanners sets their sights on world domination, only a fellow Scanner can stop them.
"Truly horrifying" – Los Angeles Times
"A trademark Cronenberg combination of the visceral and the cerebral, this phenomenally gruesom and provocative film about the expanses and limits of the human mind was the Canadian director's breakout hit in the United States." – The Criterion Collection
Ariel Schudson discusses David Cronenberg on the New Beverly blog.
Director

David Cronenberg
Starring

Jennifer O'Neill, Stephen Lack, Patrick McGoohan, Lawrence Dane, Michael Ironside
Year

1981
Rated

R
Country

Canada
Format

35mm
Running Time

103 minutes