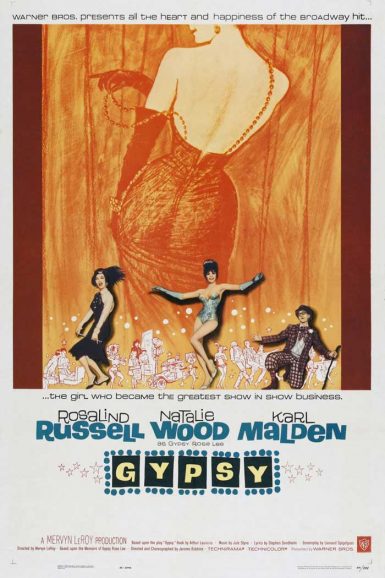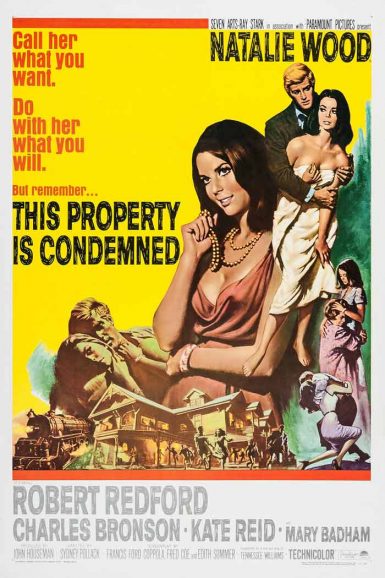 Gypsy
This Property is Condemned (IB Tech Print)
Vibrant I.B. Technicolor print!
Buy Tickets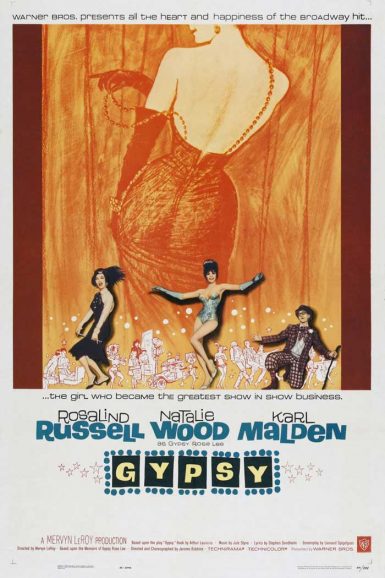 Gypsy
You're on the receiving end of the zippiest invitation in history! "Starting here, starting now, honey everything's coming up roses!"  Introducing the darling of the runways who made herself a reputation and became the toast of international society. You'll want to dance along the rollicking road to fame of the girl who got away with it, the fabulous Gypsy Rose Lee! Headlining Rosalind Russell, Natalie Wood, Karl Malden and the wildest bunch of characters in or out of show business. A comedy to laugh with… a musical to sing with… an invitation you can't resist from Gypsy! And we'll all have a real, real good time!
Director

Mervyn LeRoy
Starring

Rosalind Russell, Natalie Wood, Karl Malden
Year

1962
Country

USA
Format

35mm
Running Time

143 minutes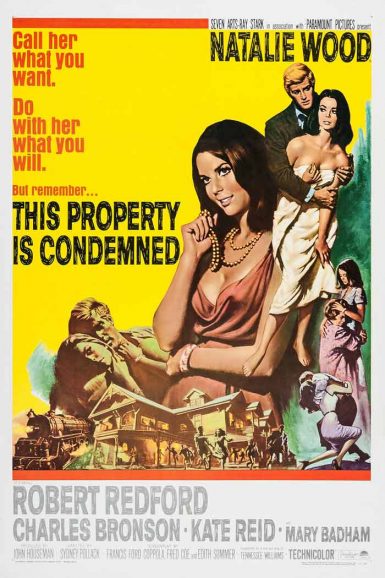 This Property is Condemned (IB Tech Print)
Set in a depression era railroad town, director Sydney Pollack creates a southern scorcher in the Tennessee Williams adaptation This Property is Condemned. Natalie Wood gives a stunning turn as Alva Starr, playfully toying with the men in her small town who fall under the spell of her seductive sexuality – including Charles Bronson as J.J. – the boyfriend of Alva's mother Hazel (Kate Reid), who uses her daughter's desirability in a pimp-like fashion as a currency to set her up with the wealthy Mr. Johnson (John Harding). When newcomer Owen Legate (Robert Redford) threatens to destroy Hazel's plan when he comes to town under mysterious railroad business and stays in the Starr's boarding house, Alva begins to fall for the handsome stranger that could take her away from the life she desperately wants to leave behind. After Hazel sabotages Alva's budding romance with Owen, Alva's twisted revenge involves her mother's boyfriend J.J., whose passion for her has reached a boiling point.
"The production is adult without being sensational, touching without being maudlin." – Variety
Director

Sydney Pollack
Starring

Natalie Wood, Robert Redford, Charles Bronson, Kate Reid, Mary Badham
Year

1966
Country

USA
Format

I.B. Technicolor 35mm
Running Time

110 minutes