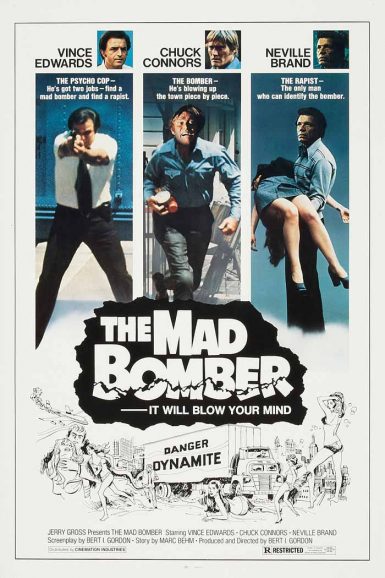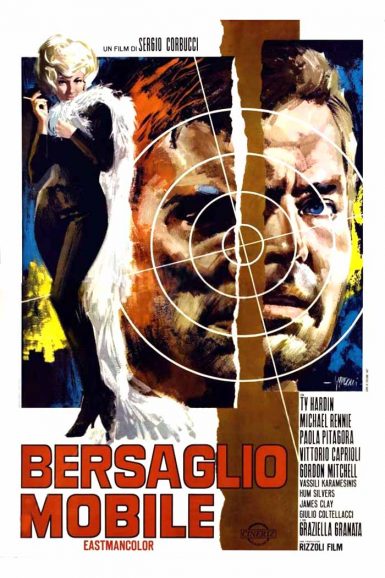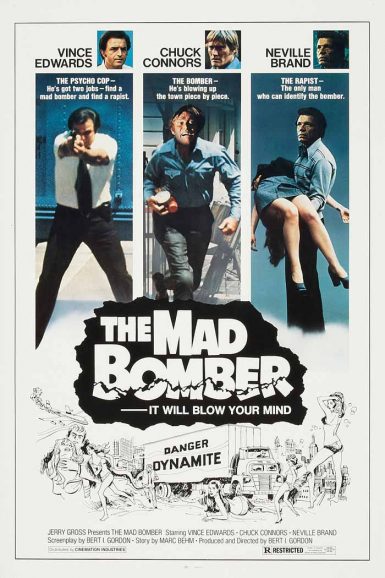 The Mad Bomber
Steel-jawed character actor Chuck Conner stars as a quiet Angelino fed up with the corruption and immorality in his city. So he becomes a lone wolf terrorist – setting off explosives at institutions he judges responsible for his daughter's death and the social decay around him. It's up to beleaguered a city detective (Vince Edwards) to find The Mad Bomber before he launches his deadliest attack yet, and the only witness that can help is a reluctant serial sex offender (Neville Brand). This tense procedural both pre-figured and cautioned us about the violent vigilante-ism that would explode across movies creens in the later 70's. And it probably the most accomplished and mature film from exploitation mainstay Bert I. "Mr. BIG" Gordon.
Director

Bert I. Gordon
Starring

Vince Edwards, Chuck Connors, Neville Brand
Year

1973
Rated

R
Country

USA
Format

16mm
Running Time

91 minutes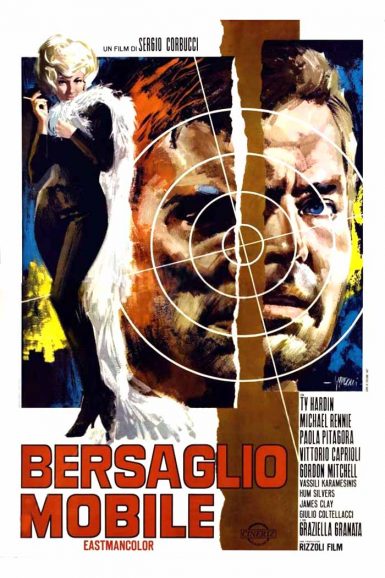 Moving Target (1967)
There are no bars strong enough to hold him. No guards watchful enough to stop him from escaping. The eternal Moving Target, the eternal fugitive from justice. One year after delivering his landmark film Django, Sergio Corbucci dives into international waters with this devilishly stylish mystery in the Grecian isles. Find out to what depths a man would go to save his life, and to put death on the run. Bronco tv star Ty Hardin headlines a tough-as-nails crime film rarity.

Director

Sergio Corbucci
Starring

Ty Hardin, Michael Rennie, Gordon Mitchell, Paola Pitagora
Year

1967
Country

Italy/USA
Format

16mm
Running Time

92 minutes