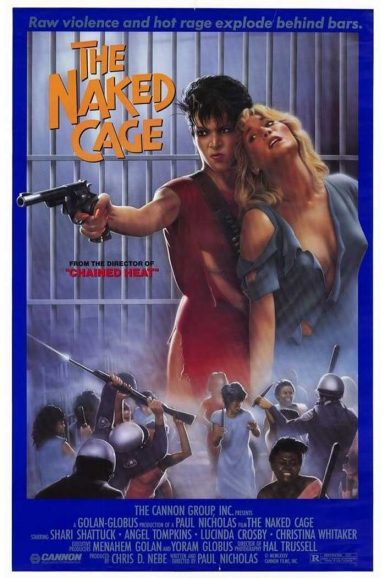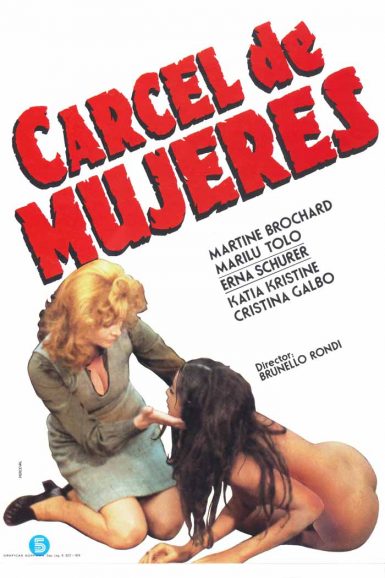 The Naked Cage
Actress Angel Tompkins IN PERSON! Not Available on DVD!
Sex Life in a Women's Prison
Buy Tickets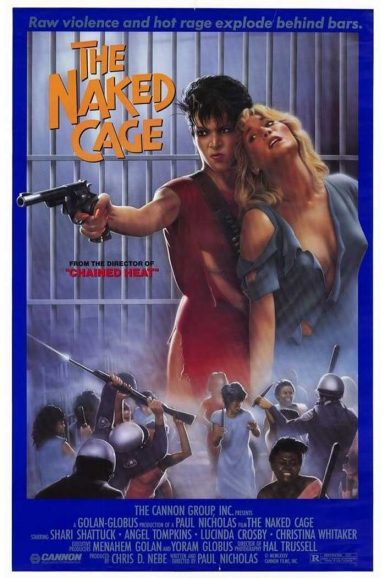 The Naked Cage
The Cannon Film Group was often frowned on by the critics. However, in hindsight, we can plainly see they were responsible for not only such genre classics as Tobe Hooper's Lifeforce and John Frankenheimer's 52 Pick-Up but sleazy exploitation gems like this women-in-prison film directed by Paul Nicholas (Chained Heat). Shari Shattuck is a wrongly convicted innocent suddenly at the mercy of a sadistic warden (Angel Tompkins of The Teacher) and her corrupt, sexist guards. Feathered eighties hairdos, cassette walkmans, neon color schemes and Flashdance-inspired prison uniforms are just a few of the pleasures to be found among the expected sex and violence. With John Terlesky, Paul Benedict and Christina Whitaker.
Marc Edward Heuck discusses The Naked Cage on the New Beverly blog.
Director

Paul Nicholas
Starring

Shari Shattuck, Angel Tompkins, Lucinda Crosby, Stacey Shaffer
Year

1986
Rated

R
Country

USA
Format

35mm
Running Time

97 minutes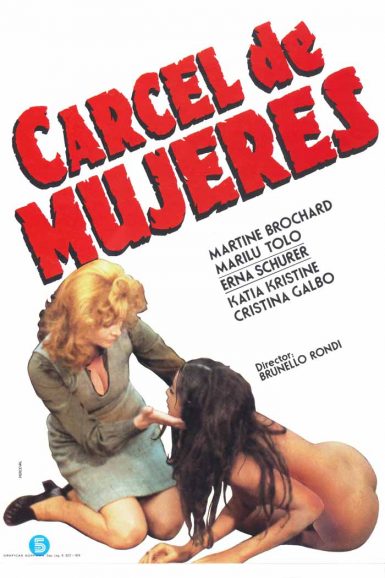 Sex Life in a Women's Prison
Director Brunello Rondi, who created the uncompromising and starkly beautiful neo-realist horror film The Demon (1963) starring Daliah Lavi and Frank Wolff, had fallen a couple of steps down the exploitation ladder since that artistic benchmark when he helmed this deliciously trashy women-in-prison picture. French Martine Brochard (A Man Called Blade), Italian Marilu Tolo (Django Kill… If You Live, Shoot!) and Spanish Cristina Galbo (The Living Dead at Manchester Morgue) were all old hands at extreme genre films, and flesh out the main roles in this wild and wooly extravaganza of violence and sleaze. French tourist Martine gets framed on a phony drug charge while vacationing in Italy and is thrown into a melee of sordid female penitentiary hijinks, culminating in – you guessed it – a riot! Supremely entertaining.
Marc Edward Heuck discusses Sex Life in a Women's Prison on the New Beverly blog.
Director

Brunello Rondi
Starring

Martine Brochard, Marilù Tolo, Erna Schurer, Katia Christine
Year

1974
Country

Italy
Format

35mm
Running Time

71 minutes