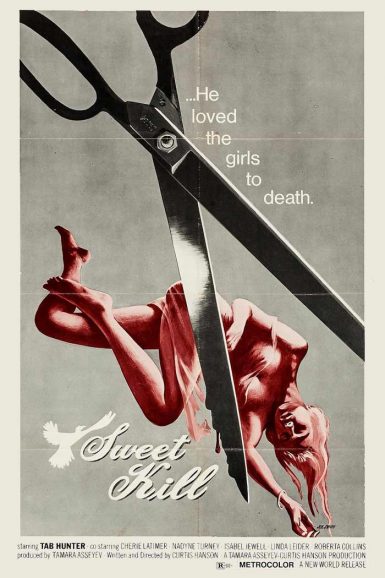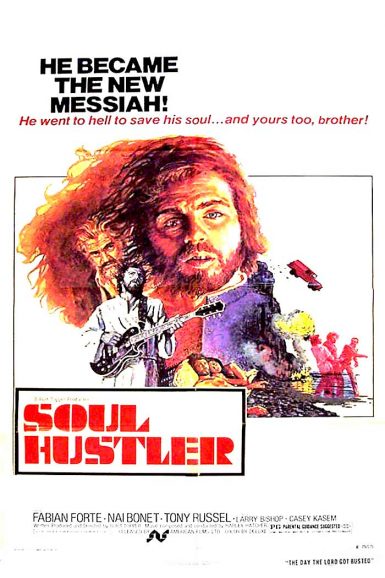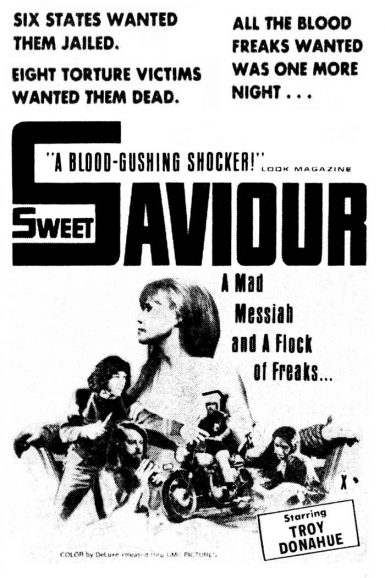 Sweet Kill
Soul Hustler (Larry Bishop In Person)
Sweet Saviour
Buy Tickets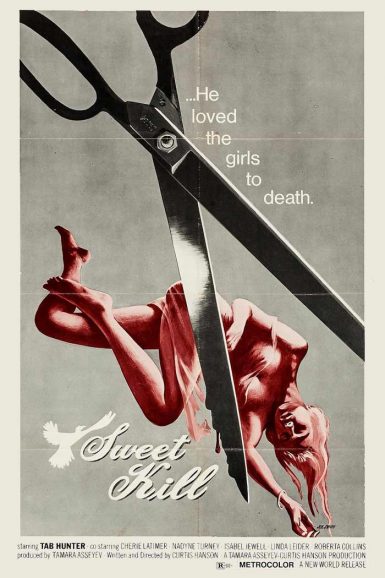 Sweet Kill
Thriller maestro Curtis Hanson made his feature debut with the sleazy exploitation favorite Sweet Kill about a high school gym teacher (Tab Hunter) who doles out dating advice to his students during the day, and at night takes out his own dates… with a knife. Compulsively murdering hot hippie girls threatens his thin façade of a cover life and two detectives start closing in, his insatiable carnal appetite ever growing with his staging of artful chiaroscuro murder set pieces influenced by Hitchcock and Murnau. But it is Hunter who is the truly shattering piece of the puzzle as the crazed psychopath who kills whenever he is aroused – a haunted performance that proves Norman Bates' maxim: "We all go a little mad sometimes."
Director

Curtis Hanson
Starring

Tab Hunter, Cherie Latimer, Nadyne Turney, Isabel Jewell, Linda Leider, Roberta Collins
Year

1972
Country

USA
Format

35mm
Running Time

85 minutes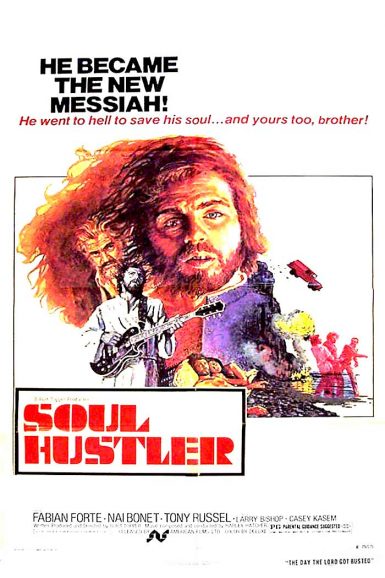 Soul Hustler (Larry Bishop In Person)
Just added! Soul Hustler co-star Larry Bishop will appear IN PERSON, schedule permitting, to discuss the film.
He had come… a god with a devil on his back… to rip you off! A traveling preacher (Tony Russel) takes note of a talented, but troubled singer named Matthew Crowe (Fabian Forte). With the preacher's guidance, Matthew lands a record deal as a successful gospel singer, but his continued whoring and drug-use cultivate a grim dichotomy. He is beloved by thousands for his worship, but all the while, his demons threaten to take him down. Is he exorcising the devil, or is he the devil?
Director

Burt Topper
Starring

Fabian, Nai Bonet, Tony Russel, Larry Bishop, Casey Kasem
Year

1973
Country

USA
Format

16mm
Running Time

81 minutes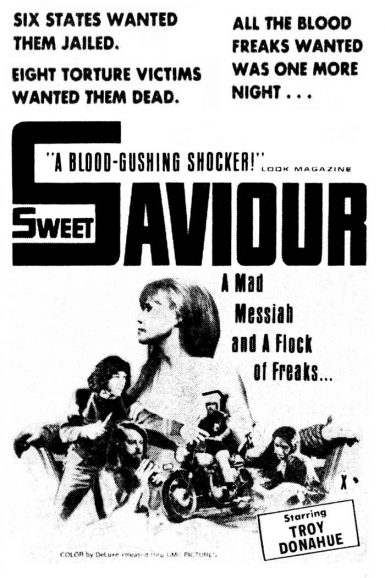 Sweet Saviour
Six states wanted them jailed. Eight torture victims wanted them dead. All the blood-freaks wanted was one more night for the most brutal orgy in history. À la Charles Manson and his "family", Moon (Troy Donahue) persuades a group of young people to follow him on his quest for revenge. He took the boys and girls-next-door, and created a cult of savages. When he wanted to see what made the beautiful people tick, his sado-maniacs took them apart.
Director

Robert L. Roberts
Starring

Troy Donahue, Renay Granville, Francine Middleton, Tallie Cochrane
Year

1971
Country

USA
Format

35mm
Running Time

92 minutes