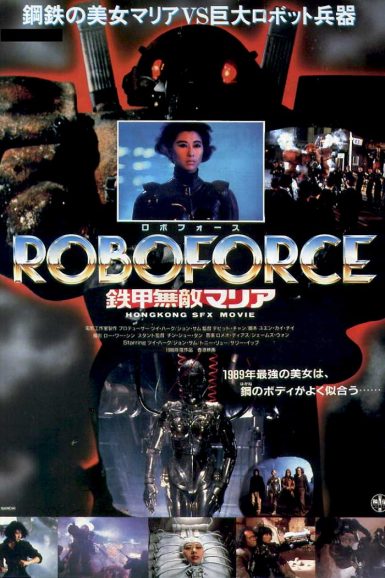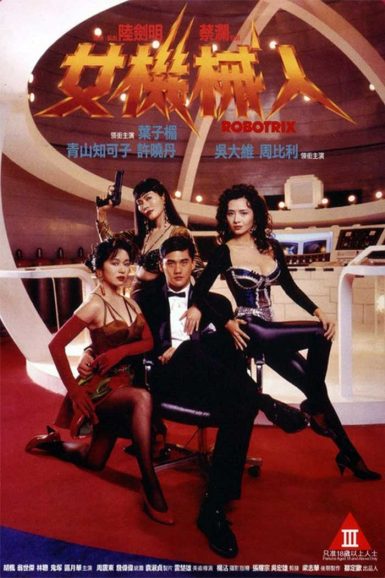 Roboforce
English subtitled 35mm print!
Robotrix
English subtitled 35mm print!
Buy Tickets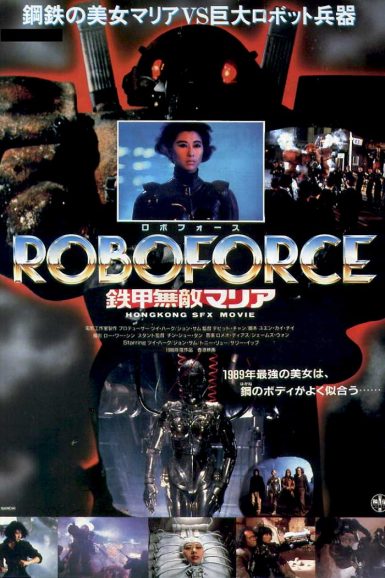 Roboforce
One of our Hong Kong favorites returns to the Bev on an incredible double bill of robotic action insanity! As an evil gang terrorizes their city with mechanized mayhem, the police capture and reprogram one of the gang's anthropomorphic killing machines to fight fire with fire. Roboforce aka I Love Maria is a non-stop explosion of pure cinematic excitement, goofball comedy, impressive visual effects and truly inspired action, with a cast of recognizable HK favorites including Taiwanese-Canadian pop star Sally Yeh in dual roles, Wong Kar Wai regular Tony Leung, and iconic HK filmmaker Tsui Hark.
Marc Edward Heuck discusses Roboforce on the New Beverly blog.
Mark Ayala discusses Tsui Hark and Roboforce on the New Beverly blog.
Director

David Chung
Starring

John Shum, Sally Yeh, Tsui Hark, Tong Leung, Chiu-Wei
Year

1988
Country

Hong Kong
Format

English subtitled 35mm
Running Time

100 minutes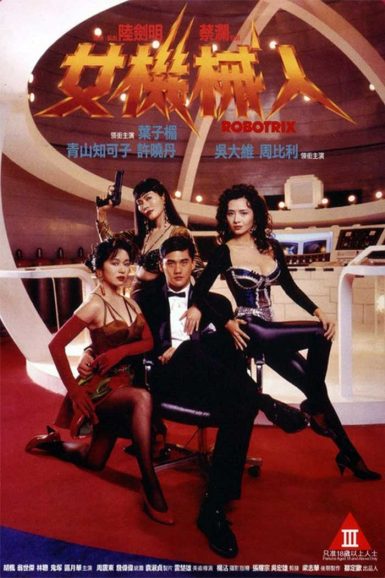 Robotrix
A delirious Category III Hong Kong explosion of sex, violence and sci-fi! When a mad scientist transfers his mind into a cyborg (kickboxing legend Billy Chow) and goes on a cyber rampage of rape and murder, the cop brain of his newest victim is placed in a Robotrix body. And now only she and her team of incredibly-lifelike mechanized companions, including HK sex symbol Amy Yip, can stop him. Wildly veering between Porky's-style comedy and ultra-violent RoboCop action flick, Robotrix is packed with nudity & gore, kung fu robots, android antics & fun special effects, plus some truly uncomfortable sexual situations, creating a film unlike any other.
"RoboCop meets Red Shoe Diaries" – The New York Times
Marc Edward Heuck discusses Robotrix on the New Beverly blog.
Director

Jamie Luk
Starring

Amy Yip, Chikako Aoyama, David Wu, Billy Chow
Year

1991
Country

Hong Kong
Format

English subtitled 35mm
Running Time

97 minutes