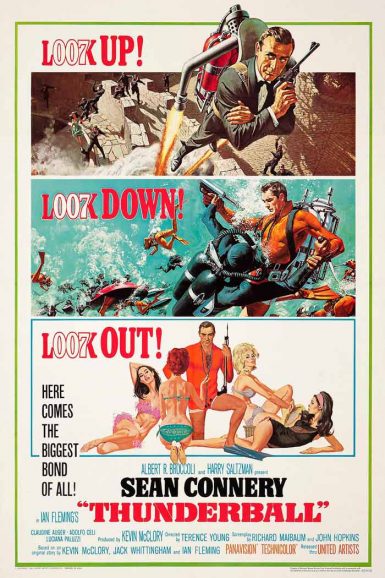 Thunderball (IB Tech Print)
Vibrant I.B. Technicolor 35mm Print!
Buy Tickets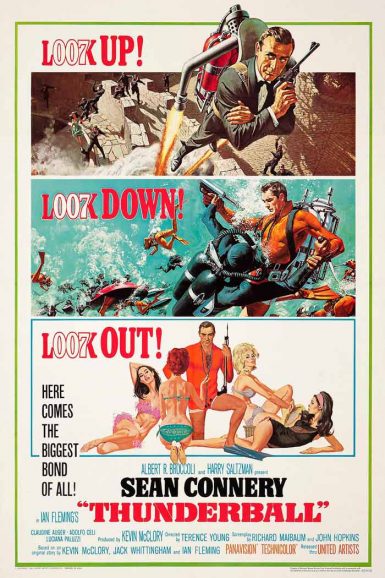 Thunderball (IB Tech Print)
Secret Agent 007 dives into another dynamite adventure! When SPECTRE hijacks two nuclear warheads from a NATO plane, our dashing super-spy must jet off to the Bahamas to find their secret deep-sea lair and stop the eye-patched evil Number Two (Adolfo Celi). Dr. No and From Russia with Love director Terence Young returns to the franchise, carefully filming the lavish set pieces and underwater action, while balancing a steady dose of clever quips.
"In addition to being funny, Thunderball is pretty, too, and it is filled with such underwater action as would delight Capt. Jacques-Yves Cousteau." – Bosley Crowther, The New York Times
"Connery gains assurance from film to film, by now delivers all his soppiest Jimcracks martini-dry." – TIME Magazine
Director

Terence Young
Starring

Sean Connery, Claudine Auger, Adolfo Celi, Luciana Paluzzi, Rik Van Nutter, Guy Doleman, Molly Peters, Martine Beswick, Bernard Lee, Desmond Llewelyn, Lois Maxwell
Year

1965
Country

UK
Format

35mm
Running Time

130 minutes