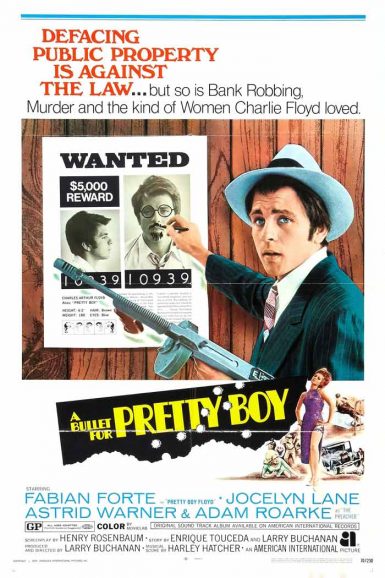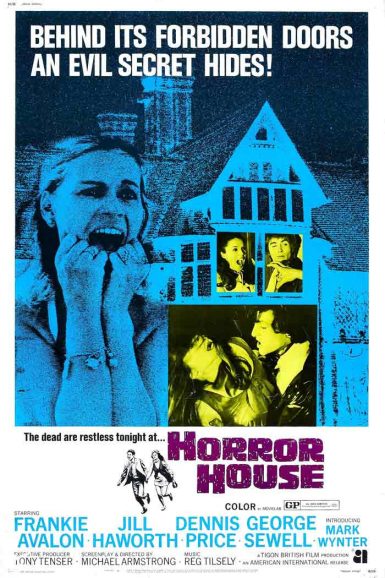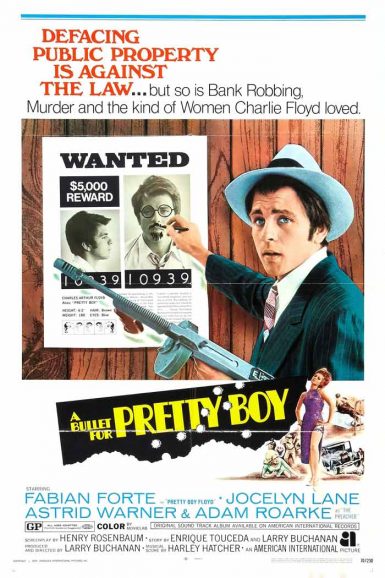 A Bullet for Pretty Boy
A Bullet for Pretty Boy tells the true story of bank robber Charley "Pretty Boy" Floyd, whose escalation from petty theft to America's Most Wanted resulted in utter disaster. Despite his designation as "Public Enemy No. 1" by the FBI, Pretty Boy Floyd was a young victim of the Great Depression who became a sort of anti-hero amongst local Oklahomans; he gained the nickname "Robin Hood of Cookson Hills" for being generous with his loot and for allegedly destroying mortgage documents during his heists. Fabian Forte absolutely explodes on screen as Pretty Boy Floyd, bursting with ambition and ammunition! He's donning his Sunday Best while raising hell in the Midwest!
Director

Larry Buchanan
Starring

Fabian, Jocelyn Lane, Astrid Warner, Adam Roarke
Year

1970
Country

USA
Format

35mm
Running Time

89 minutes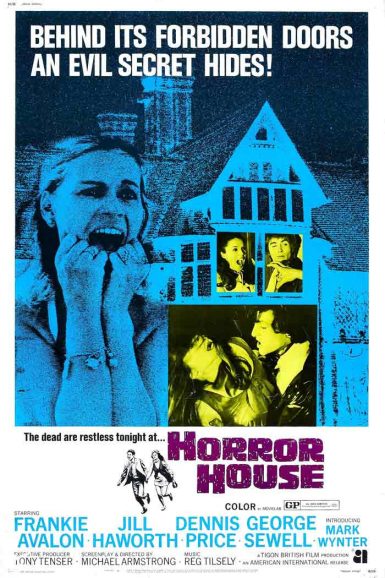 Horror House
Behind its forbidden doors an evil secret hides! The dead are restless at Horror House when a group of swinging Londoners and their American friend hold a séance in an old fright-filled mansion. But their thrills turn to terror when they start to get gruesomely picked off one-by-one. Frankie Avalon and Jill Haworth star in this eerie proto-slasher helmed by Mark of the Devil director Michael Armstrong.
Director

Michael Armstrong
Starring

Frankie Avalon, Jill Haworth, Dennis Price, George Sewell, Mark Wynter
Year

1969
Country

USA
Format

35mm
Running Time

92 minutes