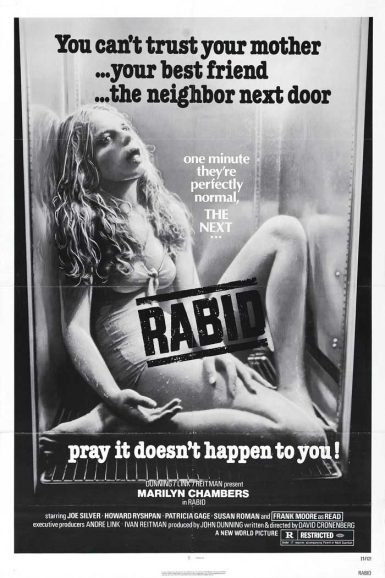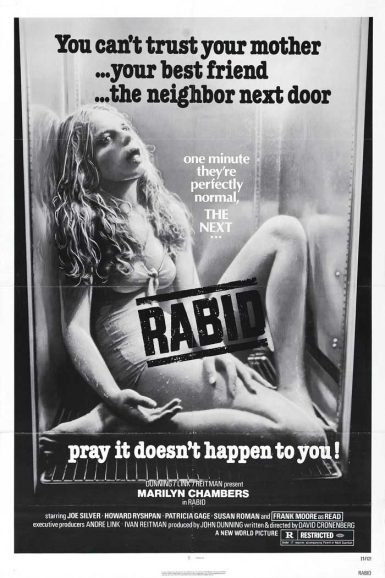 Rabid
In Canadian auteur David Cronenberg's chilling north-of-the-border horror classic, adult film superstar Marilyn Chambers plays an injured motorcyclist who develops a hunger for hemoglobin, and a strangely phallic stinger, following an experimental plastic surgery. But as her insatiable thirst for blood grows, she begins to transmit a deadly, highly contagious disease and her newly-Rabid victims threaten to violently upend the city.
"An effective film, biting, clever, dark, timely and ultimately Canadian." – Rhett Miller, Canuxploitation.com
"Here is an extremely violent, sometimes nauseating, picture about a young woman affected with rabies, running around Montreal infecting others." – Variety
Ariel Schudson discusses David Cronenberg on the New Beverly blog.
Kim Morgan discusses Rabid on the New Beverly blog.
Director

David Cronenberg
Starring

Marilyn Chambers, Frank Moore, Joe Silver, Howard Ryshpan, Patricia Gage, Susan Roman
Year

1977
Rated

R
Country

Canada
Format

35mm
Running Time

91 minutes