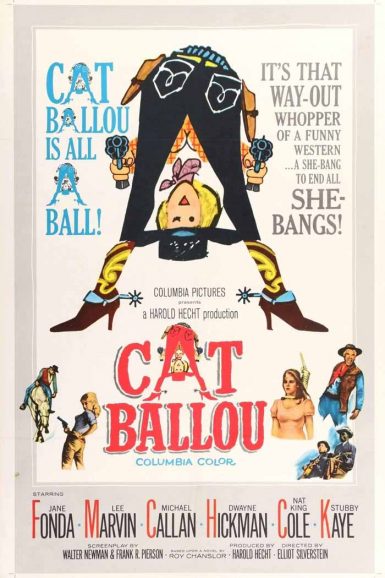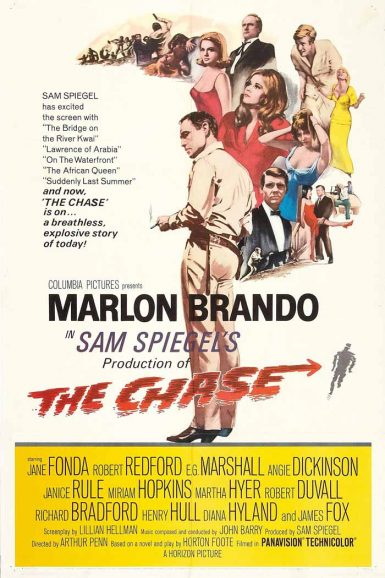 Cat Ballou
Gorgeous 35mm print from the Sony Archives!
The Chase (1966)
Gorgeous 35mm print from the Sony Archives!
Buy Tickets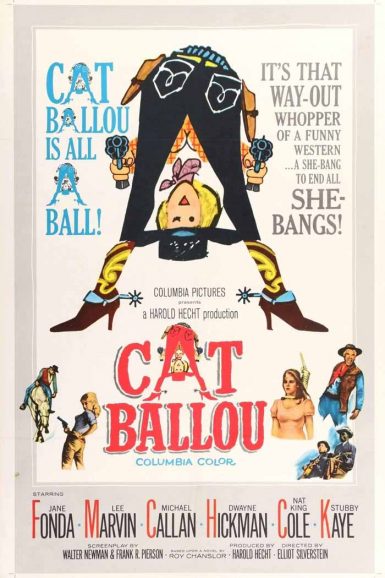 Cat Ballou
A rollicking, comic take on the revenge western, Cat Ballou stars Lee Marvin in dual role: as both the notorious criminal Tim Strawn, who murders a local rancher, and the drunken gunfighter Kid Shelleen hired to avenge the killing. His bigger-then-life performance(s) made him a million-dollar movie star and won him the Best Actor Academy Award. Jane Fonda co-stars as the titular Catherine "Cat" Ballou, a naïve but principled schoolmarm and daughter of the slain gunman who hires the raucous contract killer Shelleen. Nat King Cole also features as half the pair of guitar-strumming, singing narrators. It was his last film appearance, as he passed away from lung cancer before the film's release.
Director

Elliot Silverstein
Starring

Jane Fonda, Lee Marvin, Michael Callan, Dwayne Hickman, Nat King Cole, Stubby Kaye
Year

1965
Country

USA
Format

35mm
Running Time

97 minutes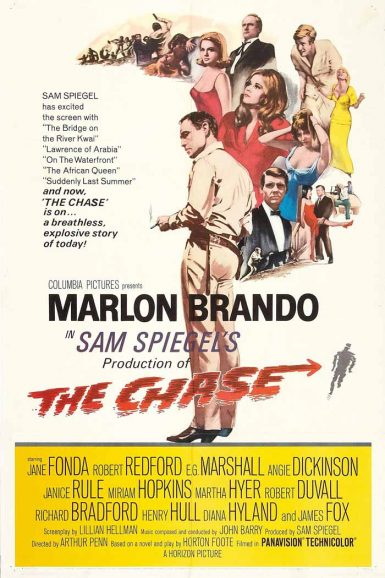 The Chase (1966)
The escape of notorious prisoner Bubber Reeves (Robert Redford) from the state penitentiary sends ripples through his tiny hometown in The Chase, where his parents anxiously wait for his appearance, the bitter local sheriff (Marlon Brando) tries to keep a lid on the rowdy, gossipy townspeople, his wife (Jane Fonda) worries about his safety, and his former best friend (Robert Duvall) frets he's coming back to settle a long-time score. Arthur Penn's masterful portrait of a small Southern hamlet bursting with interconnected secrets and grievances manages to tackle rich themes of race and class, while still supplying all the dramatic thrills of a classy crime thriller. Penn's next film would be the game-changing Bonnie and Clyde.
Director

Arthur Penn
Starring

Marlon Brando, Jane Fonda, Robert Redford, E.G. Marshall, Angie Dickinson, Janice Rule, Miriam Hopkins, Martha Hyer, Robert Duvall, Richard Bradford, Henry Hull, Diana Hyland, James Fox
Year

1966
Country

USA
Format

35mm
Running Time

134 minutes