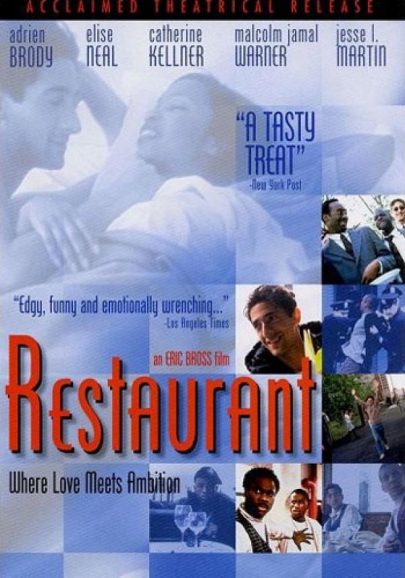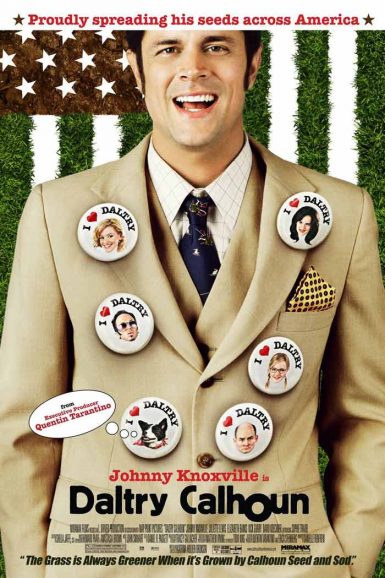 Restaurant (Special Guests!)
Special guests IN PERSON!
Daltry Calhoun
Buy Tickets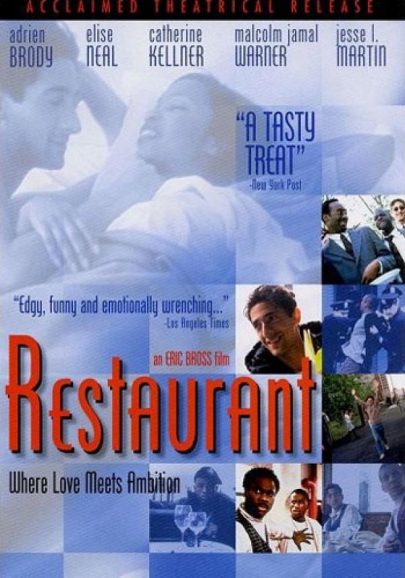 Restaurant (Special Guests!)
Restaurant producer Shana Stein and co-star David Moscow in person both nights! Director Eric Bross, writer Tom Cudworth and actress Lori Heuring in person, schedules permitting, on the 14th! Other special guests will also appear both nights to discuss their critically acclaimed film!
An all-star, before they were stars, ensemble jewel ripe for rediscovery, Eric Bross' acclaimed indie feature is centered around a Hoboken Restaurant and its staff of aspiring artists with Big Apple dreams. An Independent Spirit Award nominated Adrien Brody headlines as a bartender trying to mount his first play, heavily influenced by the lives & loves of the waiters around him. Co-starring Elise Neal, Simon Baker, singer Lauryn Hill (!!), tv powerhouse Jesse L. Martin in his first film role, Malcolm Jamal-Warner, Catherine Kellner, Vonte Sweet and John Carroll Lynch.
"At its best, this is a movie of unusual integrity and insight. It takes very good actors to convey this kind of nuance, and the cast of Restaurant does consistently splendid work. Bross' camera moves as efficiently and smoothly as Cudworth's understated script." – A.O. Scott, The New York Times
"Brody, who has the lean-and-hungry charisma of a skinny young De Niro, turns his potentially cliched, tortured artist character into somebody from whom you'd actually want to buy a drink." – Steve Simels, TV Guide
Marc Edward Heuck discusses Restaurant on the New Beverly blog.
Director

Eric Bross
Starring

Adrien Brody, Elise Neal, David Moscow, Simon Baker, Catherine Kellner, Malcolm-Jamal Warner, Lauryn Hill
Year

1998
Rated

R
Country

USA
Format

35mm
Running Time

107 minutes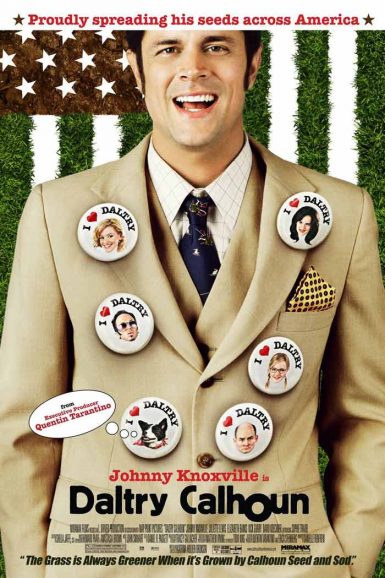 Daltry Calhoun
The grass is always greener when it's growing by Callhoun Seed and Sod. From executive producer Quentin Tarantino comes the beautifully bittersweet dramedy Daltry Calhoun, a poignant, sweet and sadly overlooked gem featuring a surprising, pitch-perfect performance by Jackass star Johnny Knoxville. Knoxville plays an upwardly mobile lawn mogul whose life is interrupted by the arrival of a former girlfriend (the always great Elizabeth Banks) and their now teenage daughter. With the sudden upheaval, his business falters but his familial relationship blossoms and he'll have to reevaluate what's truly important while getting his life back in track.
Marc Edward Heuck discusses Daltry Calhoun on the New Beverly blog.
Director

Katrina Holden Bronson
Starring

Johnny Knoxville, Elizabeth Banks, Sophie Traub, Beth Grant, Laura Cayouette, David Koechner, Juliette Lewis, Andrew Prine
Year

2005
Rated

R
Country

USA
Running Time

94 minutes