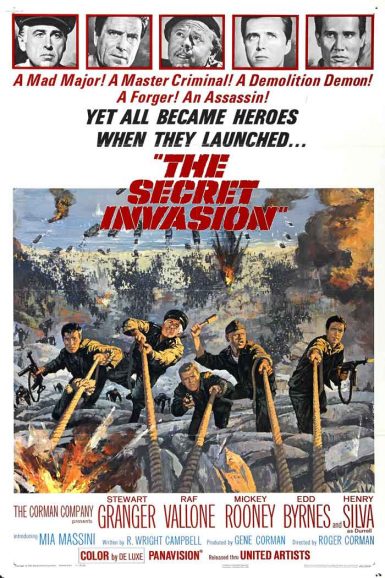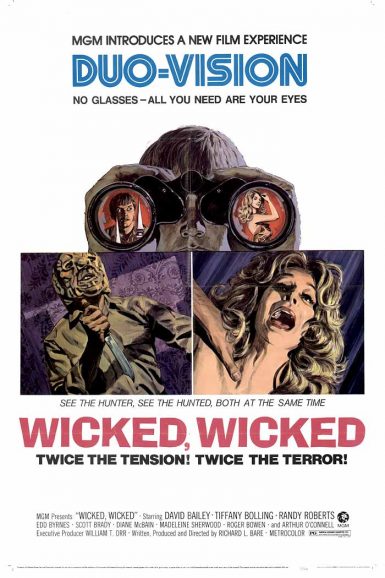 The Secret Invasion
Wicked, Wicked
Wicked, Wicked has replaced our previously announced screening of Darby's Rangers.
Buy Tickets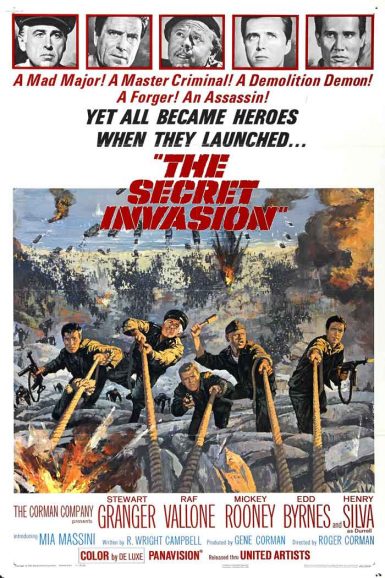 The Secret Invasion
1943, somewhere in Nazi-occupied territory are five misfits from every corner of the world. Enlisted against their will in a monstrous crusade against the fascist fortress at Dubrovnik, these five strangers share nothing in common but their incredible daring and a life-altering secret. Now their lives are linked, their movements timed to the minute, their actions triggered to the second, as they alone face staggering odds that could impact the war itself. At a secret place, at a secret time, five brave men will launch The Secret Invasion.
Director

Roger Corman
Starring

Stewart Granger, Raf Vallone, Mickey Rooney, Edd Byrnes, Henry Silva, Mia Massini
Year

1964
Country

USA
Format

35mm
Running Time

95 minutes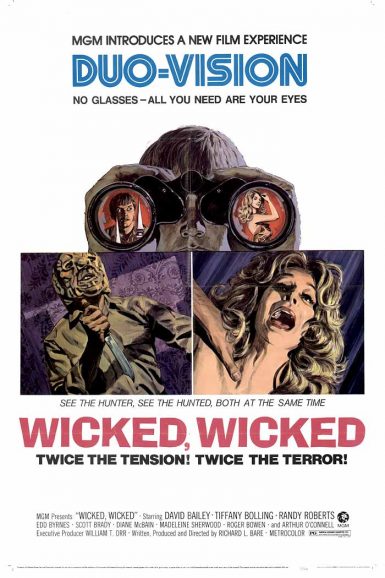 Wicked, Wicked
SCHEDULE UPDATE: Due to a print related issue, our previously announced screening of Darby's Rangers has been replaced by Wicked, Wicked for Thursday, July 11th. We apologize for any inconvenience.

Twice the tension! Twice the terror! See the hunter, see the hunted, both at the SAME TIME in anamorphic duo-vision, a spine-tingling split-screen gimmick that runs the entirety of Wicked, Wicked, an off-kilter '70s slasher flick that's gotta be seen to be believed. A psychotic fiend holds the Grandview Hotel in an icy grip of fear, picking off blonde visitors one by one while the local detective plays a deadly game of hide and seek with the phantom killer.
Marc Edward Heuck discusses Wicked, Wicked on the New Beverly blog.
Director

Richard L. Bare
Starring

David Bailey, Tiffany Bolling, Randolph Roberts, Scott Brady, Edd Byrnes
Year

1973
Country

USA
Format

35mm
Running Time

95 minutes