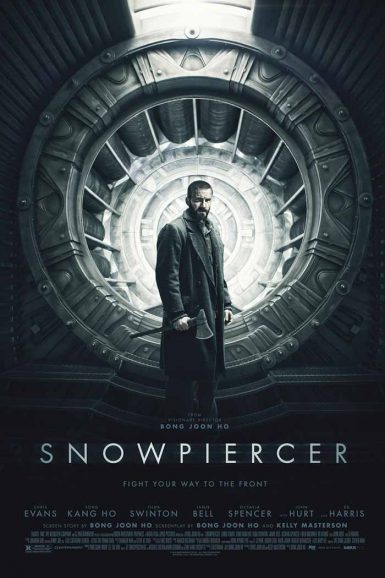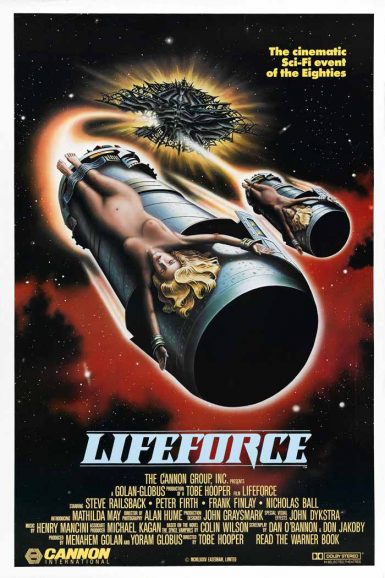 Snowpiercer
The world's only 35mm print of Snowpiercer!
Lifeforce
Buy Tickets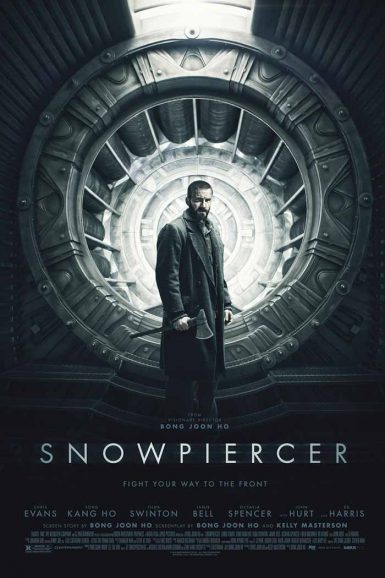 Snowpiercer
In the not-too-distant future, the world has been ravaged by a man-made post-apocalyptic ice age with Earth's last survivors on board the Snowpiercer, a globe-spanning train fiercely divided by class and privilege. With the fate of humanity hanging in the balance, one man (Captain America's Chris Evans) risks everything to lead a revolt in a desperate, violent car-by-car push toward answers and control of the locomotive's engine. South Korean auteur Bong Joon Ho's English language debut is a boldly powerful sci-fi knockout filled with spectacular action set pieces, pitch black humor, and an all-star supporting cast.
"Violent, often absurd, but full of brilliant surprises." – David Denby, New Yorker
"The best action film of 2014, and probably the best film, period." – Andrew O'Hehir, Salon
"An enormously ambitious, visually stunning and richly satisfying futuristic epic from the gifted Korean genre director Bong Joon Ho." – Scott Foundas, Variety
"Snowpiercer offers an unhinged ride that's worth the investment for its mixture of batty personalities, consistently impressive visuals and mad swipes at heavy symbolism jam-packed together." – Eric Kohn, IndieWire
"That rare experience you don't get to have much in the summer anymore, a loud, clanging, original action flick that's grabbing you by the lapels and yelling in your ears." – David Sims, The Atlantic
Director

Bong Joon Ho
Starring

Chris Evans, Song Kang-ho, Tilda Swinton, Jamie Bell, Octavia Spencer, Ewen Bremner, Go Ah-sung, John Hurt and Ed Harris
Year

2013
Rated

R
Country

South Korea / Czech Republic / USA / France
Format

35mm
Running Time

126 minutes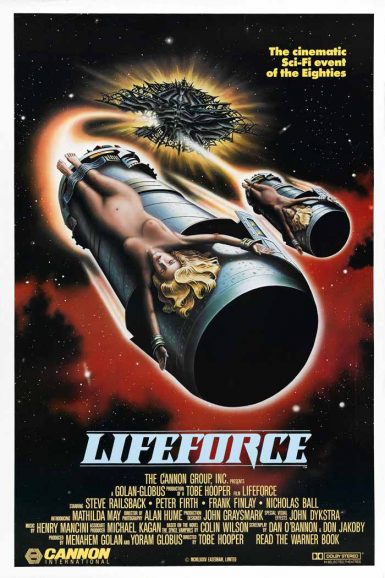 Lifeforce
Cannon Films and Texas Chainsaw director Tobe Hooper team up for one of the most wildly entertaining sci-fi brainbusters of the 1980s! From the depths of space comes a race of alien vampires ready to suck the Lifeforce out of London. Now only a troubled astronaut (Steve Railsback) and a determined detective (Peter Firth) can stop the perpetually naked extraterrestrial leader (Mathilda May) before her plague can destroy the world. It's an enjoyable mishmash of end of the world disaster flick, zombies-on-the-loose horror, alien invasion thriller, and sex-charged exploitation, featuring a top notch cast and stellar visual effects from Star Wars legend John Dykstra. 35mm print of the extended international version!
View the full set of Spanish lobby cards for Lifeforce on the New Beverly forum.
Director

Tobe Hooper
Starring

Steve Railsback, Mathilda May, Peter Firth, Frank Finlay, Patrick Stewart, Michael Gothard
Year

1985
Rated

R
Country

UK/USA
Format

35mm
Running Time

116 minutes