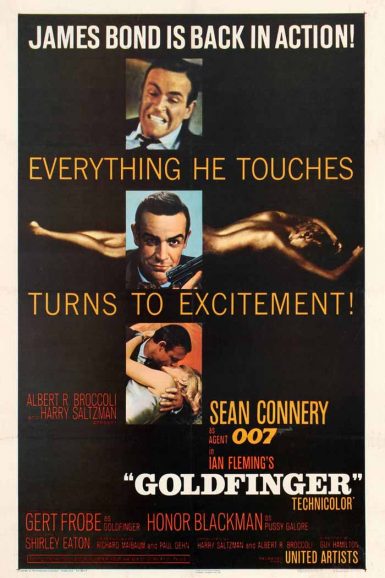 Goldfinger (IB Tech Print)
Vibrant I.B. Technicolor print!
Buy Tickets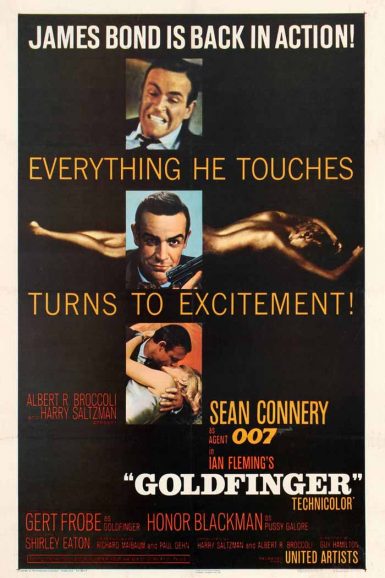 Goldfinger (IB Tech Print)
James Bond is back in action in one of his very best blockbusters! While investigating a powerful bullion dealer, our favorite MI6 agent uncovers a devious scheme to raid Fort Knox and devastate the world economy. Now he'll have to use all his special skills and cutting-edge gadgets to avert the crisis while staying alive. Goldfinger is an explosive cocktail of exhilarating thrills, featuring a stellar Shirley Bassey theme song and an incredible cast, including Honor Blackman as Pussy Galore, and Gert Fröbe as the titular villain.
"There's not the least sign of staleness in this third sample of the Bond 007 formula." – Variety
"A great entertainment and contains all the elements of the Bond formula that would work again and again." – Roger Ebert
Director

Guy Hamilton
Starring

Sean Connery, Gert Frobe, Honor Blackman, Shirley Eaton
Year

1964
Country

UK
Format

I.B. Technicolor 35mm
Running Time

110 minutes