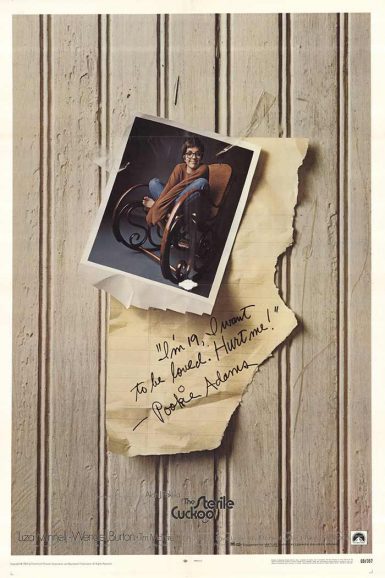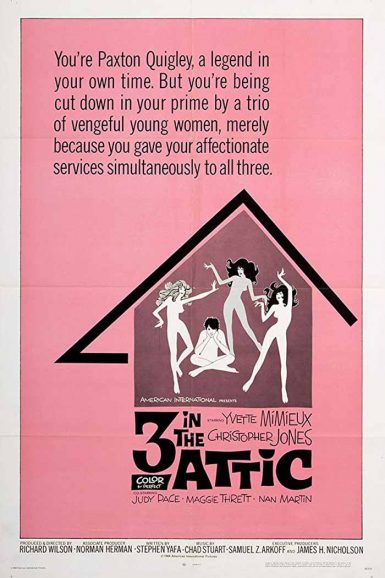 The Sterile Cuckoo (IB Tech Print)
Vibrant I.B. Technicolor print!
3 in the Attic
Buy Tickets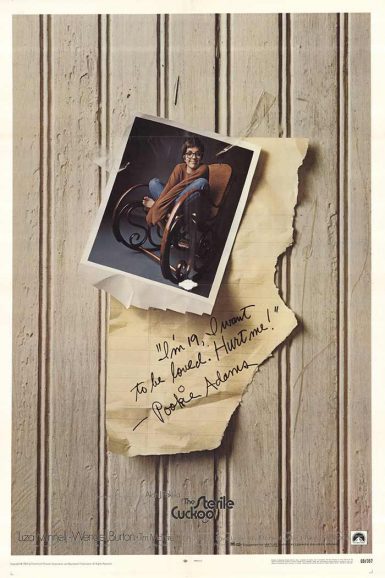 The Sterile Cuckoo (IB Tech Print)
A dazzling Liza Minnelli shines in an Oscar-nominated performance, playing kooky college freshman Pookie Adams in Alan J. Pakula's poignant tale of first love, The Sterile Cuckoo. When she meets a quiet student (Wendell Burton) from a neighboring university, her oddball energy pulls him into her orbit. But as their awkward relationship blooms, how long can the love affair last between these two polar opposites?
Director

Alan J. Pakula
Starring

Liza Minnelli, Wendell Burton, Tim McIntire
Country

USA
Format

I.B. Technicolor 35mm
Running Time

107 minutes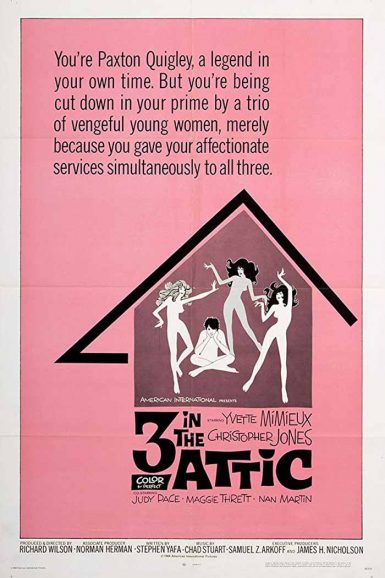 3 in the Attic
Paxton Quigly's crime was passion… and his punishment fits exactly! When a campus Casanova is found to be wooing three different women, the exhausted trio hatch a unique idea of revenge: lock him in the attic and take turns draining the stud of his sexual potency. 3 in the Attic is a swinging 60s satire featuring a rocking soundtrack by Chad & Jeremy.
Director

Richard Wilson
Starring

Yvette Mimieux, Christopher Jones, Judy Pace, Maggie Thrett, Nan Martin
Country

USA
Format

16mm
Running Time

90 minutes