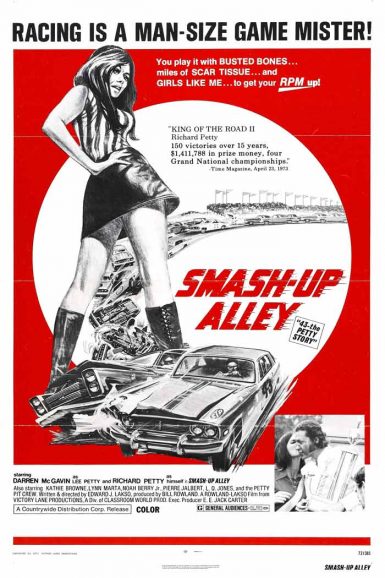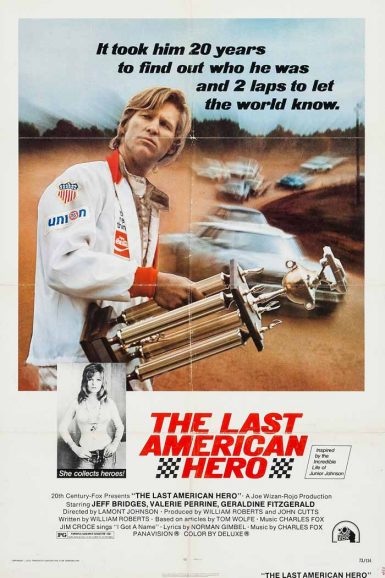 Smash-Up Alley: 43 The Richard Petty Story
The Last American Hero
Buy Tickets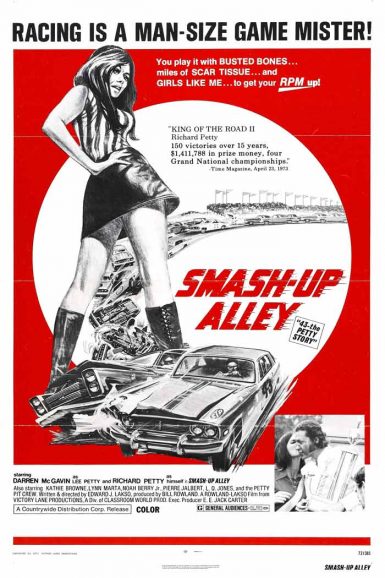 Smash-Up Alley: 43 The Richard Petty Story
He drove with danger, raced with death! Recall the fast-paced life and times of Richard Petty, the most accomplished driver in NASCAR history, in Smash-Up Alley: 43 The Richard Petty Story. As Richard (portrayed by Petty, himself) lies on an operating table following a death-defying wreck, his loved ones recount the formative experiences of his youth, both at home and on the track. A lifetime at break-neck speed – with deft driving and catastrophic crashes – is sure to get your adrenaline pumping!
Director

Edward J. Lakso
Starring

Richard Petty, Darren McGaven, Kathie Browne, Lynn Marta, Noah Berry Jr, L.Q. Jones
Year

1972
Rated

G
Country

USA
Format

16mm
Running Time

83 minutes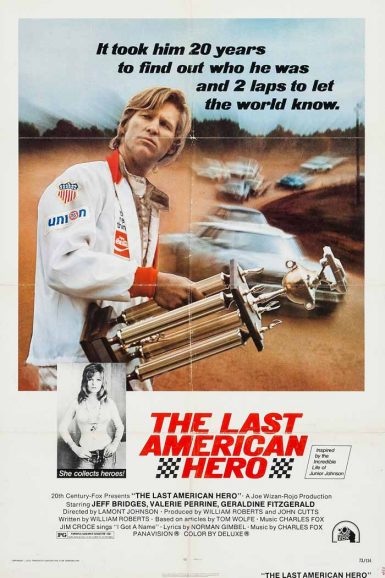 The Last American Hero
Start your engines for the stirring saga based on real-life NASCAR champion Junior Johnson. Coming from meager beginnings in the mountains of North Carolina, Jackson (Jeff Bridges) takes the wheel to steer clear of his once lawless life. He receives unwavering support from his father, who waits behind bars on bootlegging charges. Hoping to raise money for his father's release, Jackson is driven to climb the ranks from rookie to racing legend.
"Sometimes, just on his own, Jeff Bridges is enough to make a picture worth seeing, and he's never before been used so fully, or in a way so integral to a film's conception. Only twenty-two when this picture was shot, he may be the most natural and least self-conscious screen actor who ever lived; physically, it's as if he had spent his life in the occupation of each character. He's the most American – the loosest – of all the young actors, unencumbered by stage diction and the stiff, emasculated poses of most juveniles." – Pauline Kael, The New Yorker
Director

Lamont Johnson
Starring

Jeff Bridges, Valerie Perrine, Geraldine Fitzgerald, Ned Beatty, Gary Busey
Year

1973
Rated

PG
Country

USA
Format

35mm
Running Time

95 minutes
Upcoming Showtimes
7:30 pm
Smash-Up Alley: 43 The Richard Petty Story
9:25 pm
The Last American Hero