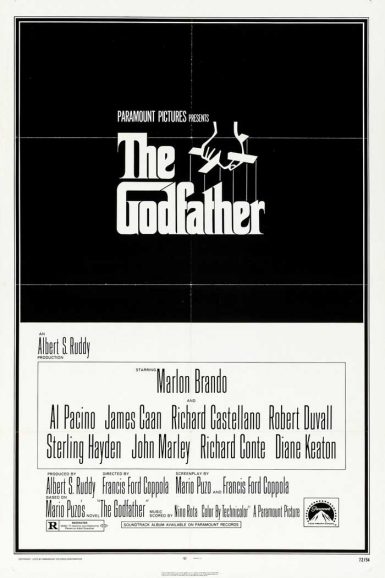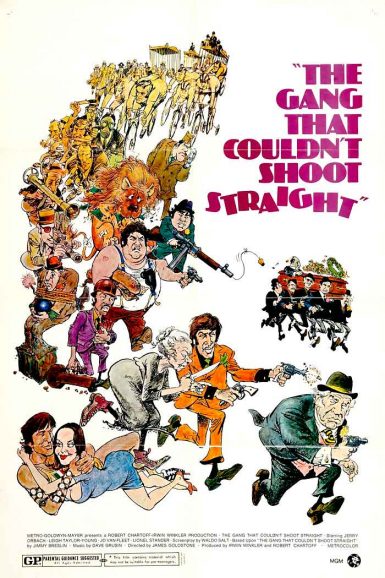 The Godfather
The Gang That Couldn't Shoot Straight
Buy Tickets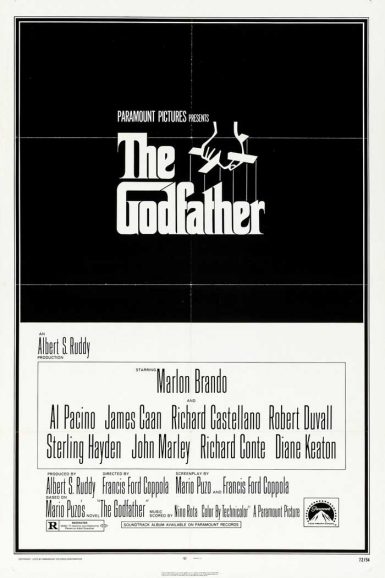 The Godfather
Nominated for 11 Academy Awards and winning for Best Picture, Best Actor (Marlon Brando), and Best Adapted Screenplay, Francis Ford Coppola's influential mafia masterpiece The Godfather remains the gangland epic against which all others are judged. Based on Mario Puzo's bestseller, the film tracks a violent decade in the Corleone crime family, including patriarch Vito (Brando) and sons Sonny (James Caan), Fredo (John Cazale), and Michael (Al Pacino), while tracing the moral arc of the once-reluctant youngest heir as he ruthlessly rises to power.
"The Godfather is overflowing with life, rich with all the grand emotions and vital juices of existence, up to and including blood." – Kenneth Turan, Los Angeles Times
"Francis Ford Coppola has made one of the most brutal and moving chronicles of American life ever designed within the limits of popular entertainment." – Vincent Canby, The New York Times
Director

Francis Ford Coppola
Starring

Marlon Brando, Al Pacino, James Caan, Richard Castellano, Robert Duvall, Sterling Hayden, John Marley, Richard Conte, Al Lettieri, Diane Keaton, Abe Vigoda, Talia Shire, Gianni Russo, John Cazale
Year

1972
Rated

R
Country

USA
Format

35mm
Running Time

176 minutes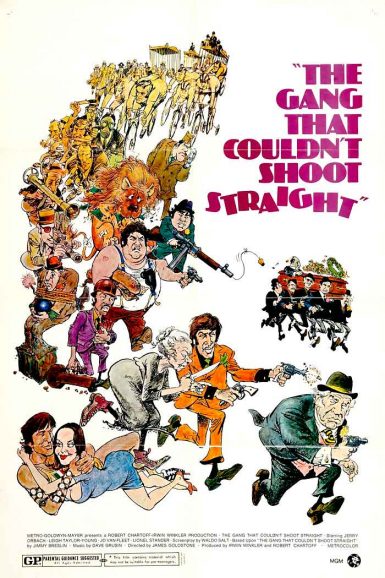 The Gang That Couldn't Shoot Straight
All hilarious hell breaks loose in New York's criminal underworld when Kid Sally (Jerry Orbach) leads a bunch of small-timers in a gang war against the Boss in The Gang That Couldn't Shoot Straight. Based on the comic novel by Jimmy Breslin, the original story was inspired by the real-life exploits of Crazy Joe Gallo and his South Brooklyn gang. A pre-Mean Streets Robert De Niro co-stars as a kleptomaniac Italian cyclist. He got so deep into character he wound up arrested for shoplifting! Also featuring Burt Young, Jo Van Fleet and Herve Villechaize in memorable supporting roles.
View the original advertising press book for The Gang That Couldn't Shoot Straight on the New Beverly forum.
Director

James Goldstone
Starring

Jerry Orbach, Leigh Taylor-Young, Jo Van Fleet, Lionel Stander, Robert De Niro, Herve Villechaize
Year

1971
Country

USA
Format

35mm
Running Time

96 minutes