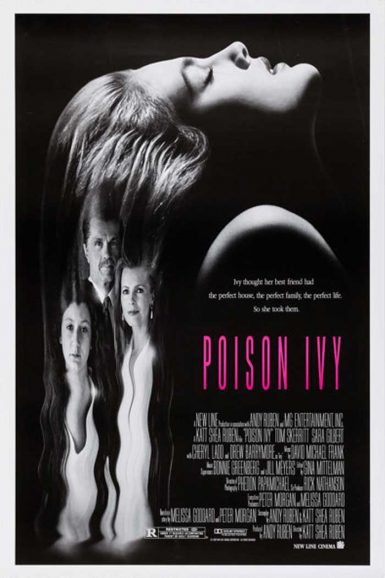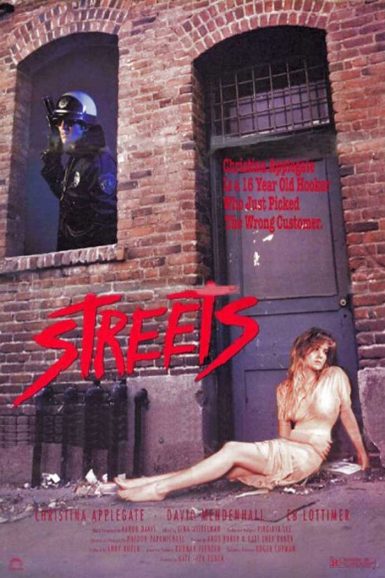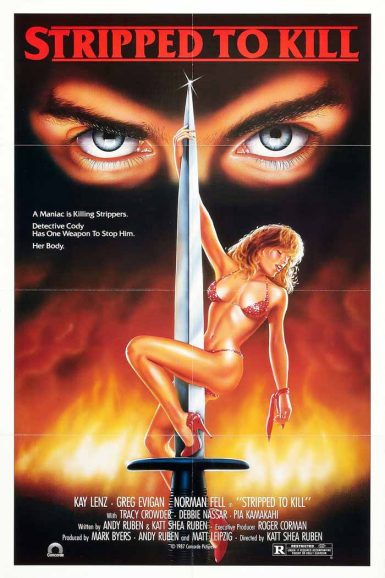 Poison Ivy
Streets
Stripped to Kill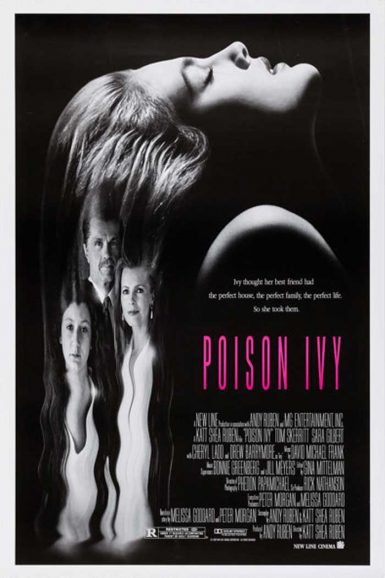 Poison Ivy
While our allotment of advance tickets has sold out online, please note that some additional tickets will be available to purchase at the theater the night of the show on a first come, first served basis. Box office & doors open roughly one hour before showtime.
Graduating with honors from the Corman school of independent filmmaking, Katt Shea unleashes an iconic Gen X thriller in her first at bat in the big leagues. When a seductive teen (Drew Barrymore) befriends a shy high schooler (Roseanne's Sara Gilbert), she soon covets more than just her new friend's comfortable lifestyle. Barrymore is pitch perfect as the devious Lolita who represents the secret desires of the family she's infiltrated – in fact all the performances are great (Tom Skerritt as the fallen father with forbidden desires, Cheryl Ladd as the sickly matriarch) – and Poison Ivy is a softcore stunner that carefully balances interesting character relationships with its luridly taboo setups. Plus, it's packed with more amazing '90s style and fashion than you're likely to see anywhere else on the big screen this year!
"An arty exploitation thriller" – Owen Gleiberman, Entertainment Weekly
"Katt Shea, who directed and co-wrote Poison Ivy, displays a gleeful enthusiasm for the B-movie genre to which her film essentially belongs, as well as a grasp of the form's more delicate possibilities." – Janet Maslin, The New York Times
"Poison Ivy moves beyond wickedly erotic fun to become an acutely unsettling psychological thriller … The emotional resonance, visual sophistication and feminist subtext of Shea's work fuse to create a distinctive style that's worth monitoring."- Peter Travers, Rolling Stone
Director

Katt Shea
Starring

Sara Gilbert, Drew Barrymore, Tom Skerritt, Cheryl Ladd
Year

1992
Rated

R
Country

USA
Format

35mm
Running Time

93 minutes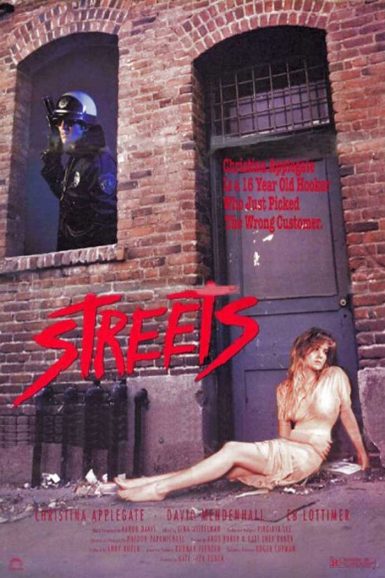 Streets
When a runaway rich kid (Over the Top's David Mendenhall) rescues a teenage hooker (Christina Applegate!) from a violent john, it ignites a desperate fight for survival across the seedy back alleys of Venice Beach. And it's going to take everything they've got since the spurned lover is a psycho cop hellbent on silencing them both. Writer/director Katt Shea's pulse-pounding, Roger Corman-produced thriller explores the gritty reality of life on the Streets, while also serving as a supremely entertainingly combo of The Terminator and Angel that features a fierce performance from Applegate and slick photography by future Oscar-nominee Phedon Papamichael.
"That was me just exploring the underside…I tend to really like to explore people I don't know and so I started doing research on the streets and talking to people who lived on the streets. I did a lot of research and they thought I was a homeless person and I hung out with the kids and stuff and then wrote from that research. I knew a girl who was a heroin addict that we based Dawn on her." – Katt Shea
Director

Katt Shea
Starring

Christina Applegate, David Mendenhall, Eb Lottimer
Year

1990
Rated

R
Country

USA
Format

35mm
Running Time

85 minutes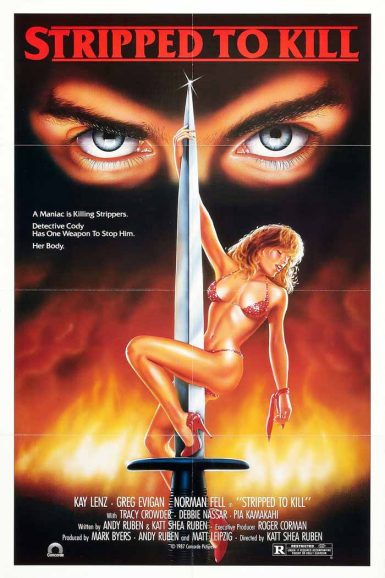 Stripped to Kill
A maniac is killing strippers and Detective Sheehan has only one weapon to stop him. Her body. Dark and violent, Stripped to Kill is a startling Los Angeles nightcrawler, a vicious neon noir empowered by writer/director Katt Shea that stars tv mainstay Kay Lenz as a cop undercover as an exotic dancer on the hunt for a ferocious killer. But the former UCLA student, model and first-time helmer strives to show these performers in a way never seen before, not just for titillation but as a tight sorority of artists overlooked and underestimated by mainstream society. Peppered with a colorful supporting cast including My Two Dads' Greg Evigan as the partner / love interest and Three's Company's Norman Fell as the hardboiled club owner, Stripped to Kill demands respect as one of the crowning achievements from the Skinemax heyday of late night erotic thrillers.
Director

Katt Shea
Starring

Kay Lenz, Greg Evigan, Norman Fell, Pia Kamakahi
Year

1987
Rated

R
Country

USA
Format

35mm
Running Time

88 minutes