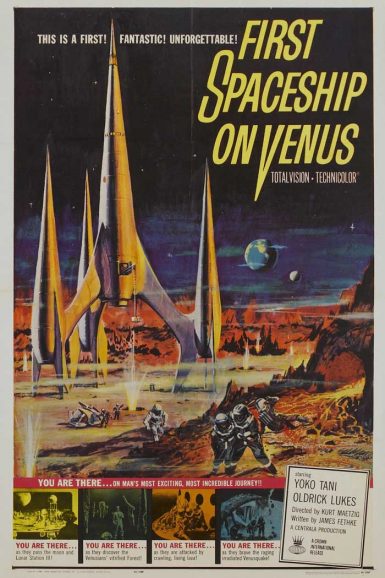 First Spaceship on Venus
Vibrant IB Technicolor 35mm print!
Buy Tickets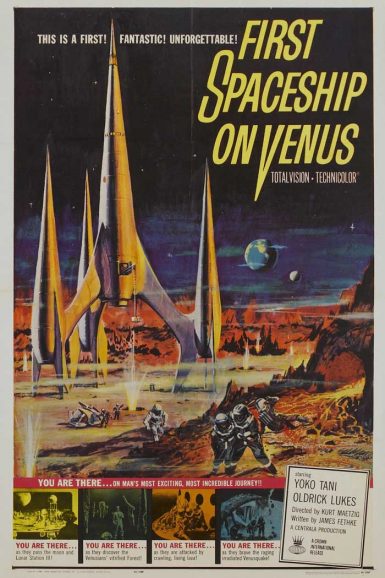 First Spaceship on Venus
Join us for a technicolor sci-fi spectacular! Go on man's most exciting, most incredible journey as a group of international astronauts voyage beyond the moon to discover the ancient untold secrets of Venus, brave the raging irradiated Venusquake and battle crawling, living lava in a thrilling, candy-colored space adventure.
View the full set of US lobby cards for First Spaceship on Venus on the New Beverly forum.
Director

Kurt Maetzig
Starring

Yôko Tani, Oldrich Lukes, Ignacy Machowski, Julius Ongewe
Year

1960
Country

East Germany/Poland
Format

IB Technicolor 35mm
Running Time

79 minutes