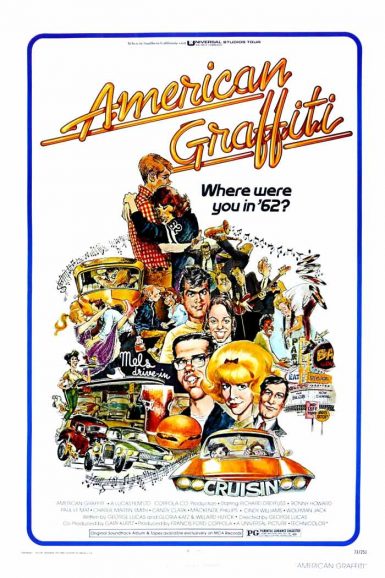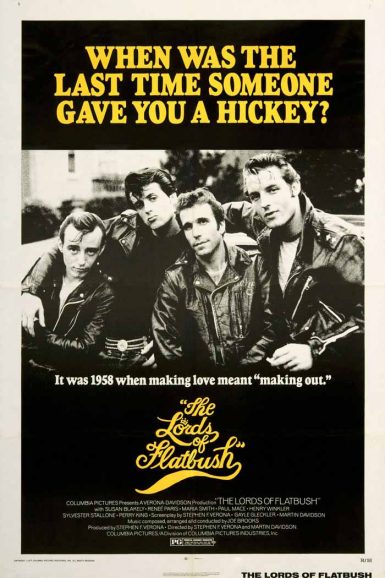 American Graffiti (IB Tech Print)
Vibrant I.B. Technicolor print!
The Lords of Flatbush
Buy Tickets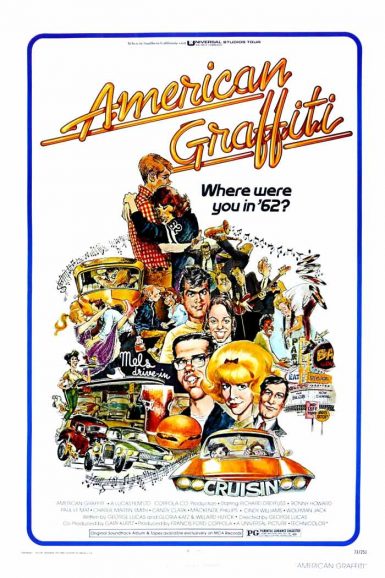 American Graffiti (IB Tech Print)
Hop in the passenger seat and cruise the Modesto strip in George Lucas' coming-of-age classic, American Graffiti! With college on the horizon, a group of high school grads celebrate the end of summer with a night of mischief and mayhem, drag racing and drive-ins, and uncover all the anxiety and excitement the future holds. Take a trip down memory lane in this nostalgic homage to the early '60s, which features the iconic voice of DJ Wolfman Jack and an unforgettable soundtrack that brought us the most enduring hits of the era.
"The freshest American movie in years and may well prove to be a watershed film of major importance." – The Hollywood Reporter
"This superb and singular film catches not only the charm and tribal energy of the teen-age 1950s but also the listlessness and the resignation that underscored it all like an incessant bass line in one of the rock-'n'-roll songs of the period." – Jay Cocks, TIME Magazine
Director

George Lucas
Starring

Richard Dreyfuss, Ron Howard, Paul Le Mat, Charles Martin Smith, Cindy Williams, Candy Clark, Mackenzie Phillips, Wolfman Jack
Year

1973
Rated

PG
Country

USA
Format

I.B. Technicolor 35mm
Running Time

110 minutes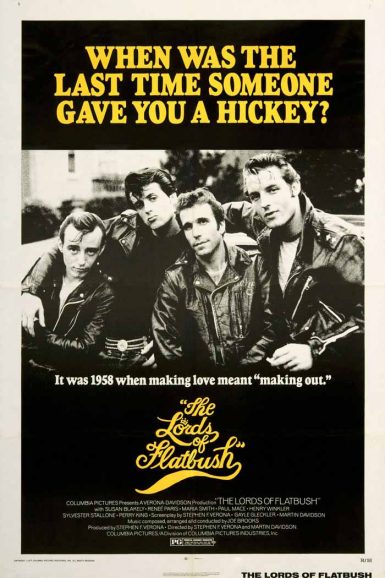 The Lords of Flatbush
A mid 70's gem set in 1958, Sylvester Stallone and Henry Winkler star together as Brooklyn greaser delinquents, in this coming of age story about four high school buddies trying to figure out their transition from youth to adult hood, bonded together as the leather clad gang – The Lords of Flatbush – who will do anything to prolong their friendship and avoid the responsibilities of the adult world. The story follows Chico (Perry King), who has his sights set on the out of his league Jane (Susan Blakely), while Stanley (Sylvester Stallone) wrestles with doing the right thing after knocking up local girl Frannie (Maria Smith). Henry Winkler's toothy grin and cartoonish likability as Butchey really paves the way for Fonzie's meteoric popularity that would soon follow, and Paul Mace rounds out the cast as Wimpy, a Lord who will follow his buddies anywhere. Filmed in an almost documentary style (co-directed by Martin Davidson and Stephen F. Verona), the scenes have an improvisational feel, with credited screenplay contributions by Stallone himself.
"A small masterpiece that places the mood and general ethos of the '50s with absolute precision and total affection." – Geoff Andrew, Time Out
Director

Stephen F. Verona and Martin Davidson
Starring

Perry King, Sylvester Stallone, Henry Winkler, Paul Mace, Susan Blakely, Renee Paris, Maria Smith
Year

1974
Rated

PG
Country

USA
Format

35mm
Running Time

86 minutes