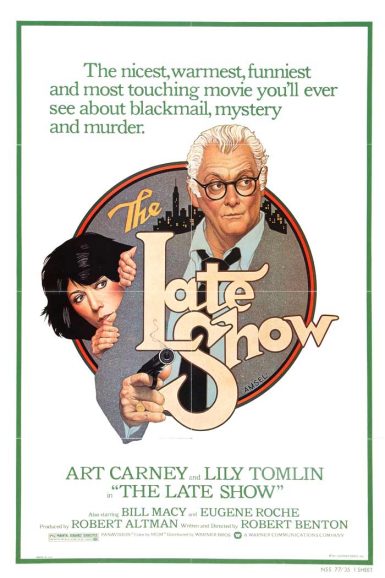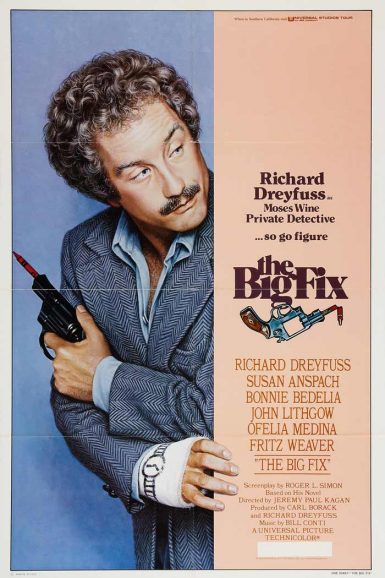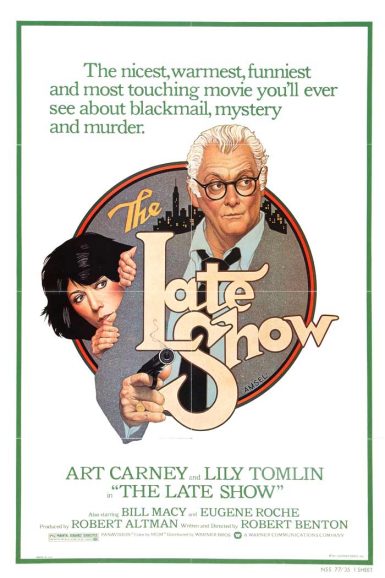 The Late Show
Three-time Oscar winner Robert Benton writes & directs The Late Show, the nicest, warmest, funniest, and most touching movie you'll ever see about blackmail, mystery, and murder. The Honeymooners' Art Carney stars as Ira Wells, an aging, semi-retired Los Angeles private eye on the hunt for his friend's killer. Along the way, he'll form an unlikely partnership with a kooky new client (Lily Tomlin), when his search for vengeance becomes entangled with the case of her missing cat. This Robert Altman-produced neo-noir deserves wider recognition – it's a breezy callback to the classic gumshoe films of the 1940s.
"A movie that dares a lot, pulls off most of it, and entertains us without insulting our intelligence" – Roger Ebert
"The Late Show never lets up; the editing is by Lou Lombardo (who has often worked with Robert Altman) and Peter Appleton, and I can't think of a thriller from the forties that is as tight as this, or has such sustained tension… The Late Show is fast and exciting, but it isn't a thriller, exactly. It's a one-of-a-kind movie – a love-hate poem to sleaziness." – Pauline Kael, The New Yorker
Kim Morgan writes about The Late Show on the New Beverly blog.
Director

Robert Benton
Starring

Art Carney, Lily Tomlin, Bill Macy, Eugene Roche
Year

1977
Rated

PG
Country

USA
Format

35mm
Running Time

93 minutes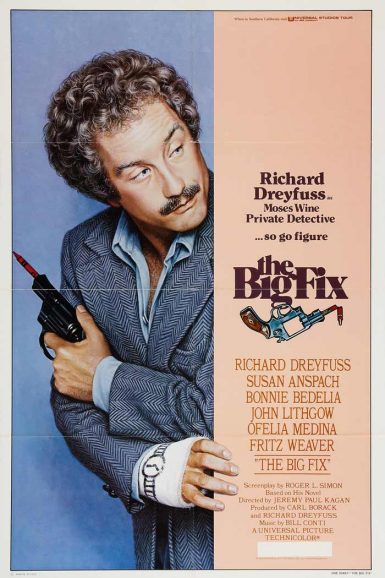 The Big Fix
Richard Dreyfuss is Moses Wine, a wisecracking ex-activist private eye who smokes too much pot, brings his kids along on stakeouts, and ridicules his Berkeley buddies who are still working for "the cause." But that all changes when an old flame brings him in on a special assignment tied to the upcoming California gubernatorial election. This lapsed activist and would-be Marxist gumshoe falls down a rabbit hole of campaign subterfuge, propaganda, and covert terrorism to solve the mystery of a lifetime. The Big Fix is both a wily thriller and Baby Boomer elegy that's levied by Dreyfuss' trademark schmaltz and features memorable cameos from John Lithgow, F. Murray Abraham, and New Bev favorite Larry Bishop.
Director

Jeremy Kagan
Starring

Richard Dreyfuss, Susan Anspach, Bonnie Bedelia, John Lithgow, Ofelia Medina, Fritz Weaver, F. Murray Abraham
Year

1978
Rated

PG
Country

USA
Format

35mm
Running Time

108 minutes