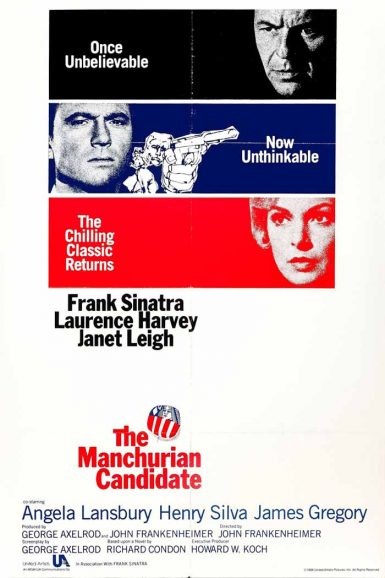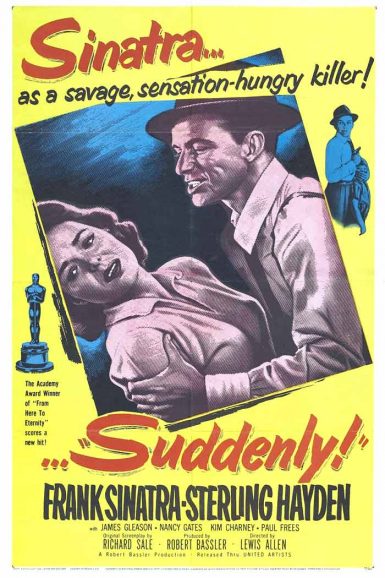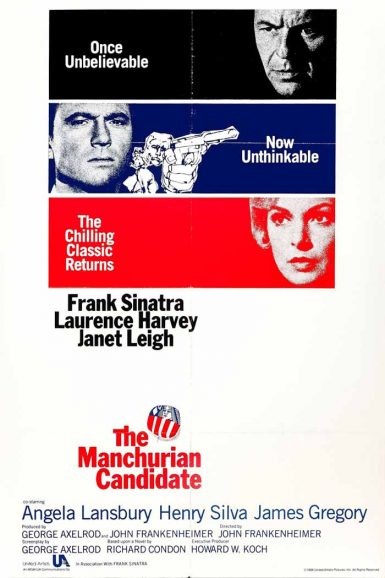 The Manchurian Candidate (1962)
Produced during the high water mark of Cold War tensions, The Manchurian Candidate is an indelible political thriller and one of the most trenchant American films made about the conflict. Frank Sinatra stars as an army major who unlocks a bizarre conspiracy tied to his service in Korea, and the men he served with. What unfolds is a paranoiac masterpiece, Oedipal tragedy, and perhaps the greatest film ever made about brainwashing. Angela Lansbury features, in a piercing Oscar-nominated performance, as the craven, power-hungry wife of a McCarthyite Senator.
"It may be the most sophisticated political satire ever made in Hollywood." – Pauline Kael, The New Yorker
"The Manchurian Candidate is inventive and frisky, takes enormous chances with the audience, and plays not like a "classic" but as a work as alive and smart as when it was first released." – Roger Ebert
"Every once in a rare while a film comes along that works in all departments, with story, production and performance so well blended that the end effect is one of nearly complete satisfaction. Such is The Manchurian Candidate, George Axelrod and John Frankenheimer's jazzy, hip screen translation of Richard Condon's bestselling novel." – Vincent Canby, Variety
Director

John Frankenheimer
Starring

Frank Sinatra, Laurence Harvey, Janet Leigh, Angela Lansbury, Henry Silva, James Gregory, Leslie Parrish, John McGiver
Year

1962
Country

USA
Format

35mm
Running Time

126 minutes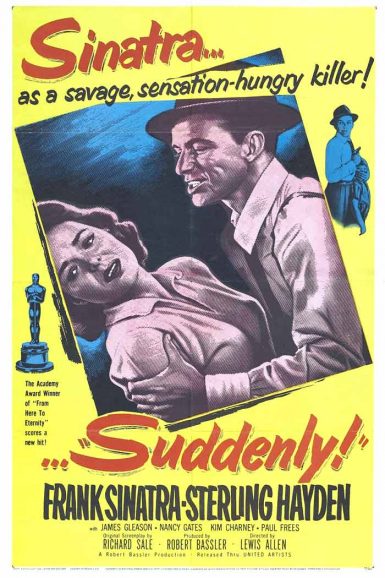 Suddenly
The citizens of sleepy village of Suddenly, California joke they ought to change their name to Gradually, based on how slow things are around there. But that all changes when stalwart sheriff (Sterling Hayden) gets wind of a very important visitor passing through town later that day: The President of the United States. And things really heat up when three mysterious gangsters posing as FBI men (led by Ol' Blue Eyes) show up at the home of local widower (and object of the sheriff's affection) with a deadly assignment: assassinating the Commander-In-Chief.
"A compact study of terror and suspense… moves along so crisply and with such breathless uncertainty all the way that it drags you into the episode and holds you to the end." – Bosley Crowther, The New York Times
Kim Morgan writes about Suddenly for the New Beverly blog.
Director

Lewis Allen
Starring

Frank Sinatra, Sterling Hayden, James Gleason, Nancy Gates
Year

1954
Country

USA
Format

35mm
Running Time

77 minutes