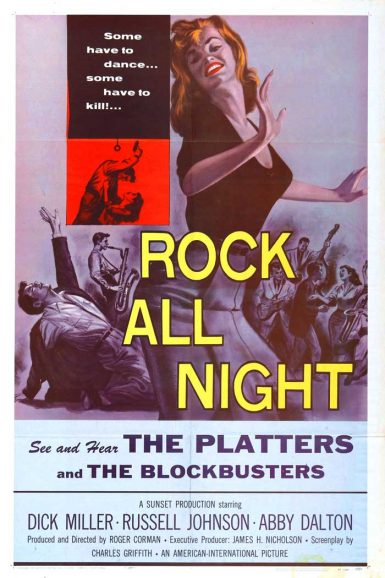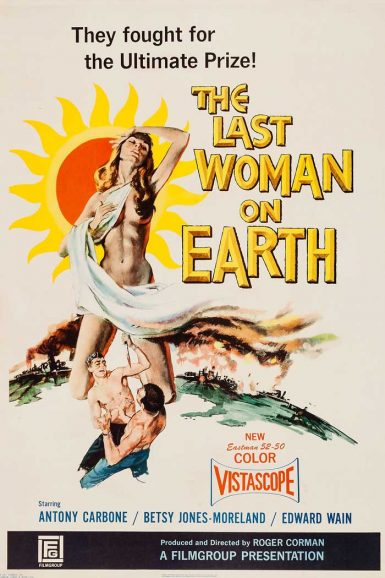 Rock All Night (Abby Dalton IN PERSON!)
Not Available on DVD!
The Last Woman on Earth
Rare color print!
Buy Tickets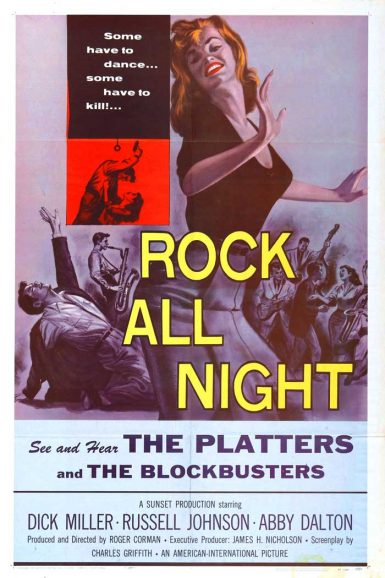 Rock All Night (Abby Dalton IN PERSON!)
Rock All Night co-star Abby Dalton will join us IN PERSON, schedule permitting, to discuss!
The rare movie where character actor favorite Dick Miller takes center stage as a heroic lead! When escaped killers take hostages at the hip Cloud Nine night club, it's up to the joint's diminutive bartender (Miller) to save the day so they can Rock All Night. Featuring a quick script by frequent Corman collaborator Charles B. Griffith and a hip-shaking soundtrack highlighted by The Platters, The Blockbusters and more!
Director

Roger Corman
Starring

Dick Miller, Russell Johnson, Abby Dalton, Jeanne Cooper, Robin Morse
Year

1957
Country

USA
Format

35mm
Running Time

62 minutes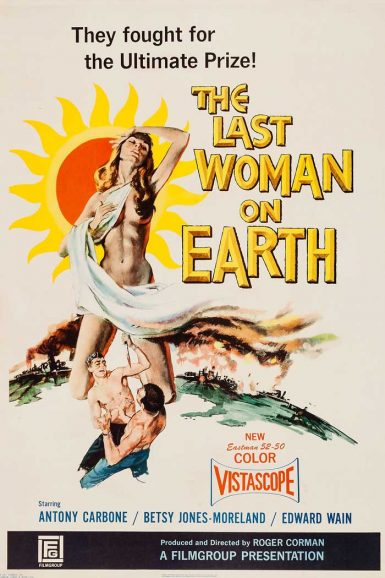 The Last Woman on Earth
One of director Roger Corman's lesser known early efforts is a fascinating low budget sci-fi picture that was written by Robert Towne and distributed by Corman's own Filmgroup company. Antony Carbone is Harold, a shady entrepreneur constantly at odds with the law. He and his wife, Evelyn (Betsy Jones-Moreland, who we've always thought looked like Allison Hayes' sister), meet up with Harold's attorney, Martin (writer Towne doing double duty under pseudonym, Edward Wain), in Puerto Rico. When the three go on a scuba-diving excursion, they resurface to find everyone else dead and they must wear their oxygen tanks at first to keep from succumbing to the lack of breathable air. As the days pass, the trio uncomfortably adjusts to their new life. A love triangle materializes and Harold finds himself odd man out, something that will cause tragedy before the end titles unscroll. One of Corman's first films shot in color, Last Woman on Earth was shot back-to-back with two other Corman-produced Puerto Rico pix, Creature from the Haunted Sea and Battle of Blood Island. Last Woman… was originally released on a double bill with his much more famous Little Shop of Horrors.
"The low-key approach to the end of the world… is fairly effective, with the off-screen apocalypse offering an eerie mystery for the characters to solve…" – Steve Biodrowski, Cinefantastique Online
Director

Roger Corman
Starring

Jones-Moreland, Antony Carbone, Robert Towne
Year

1960
Country

USA
Format

35mm
Running Time

65 minutes