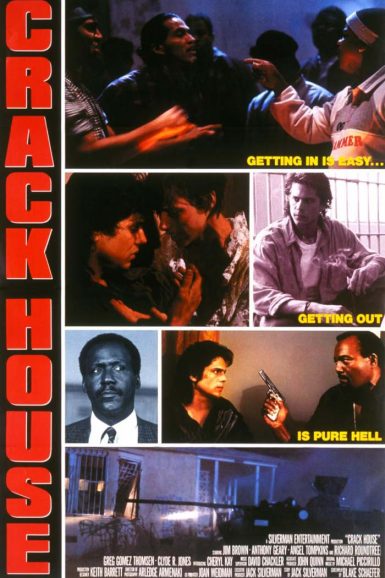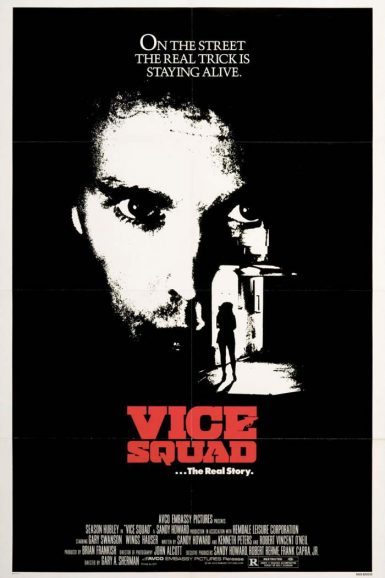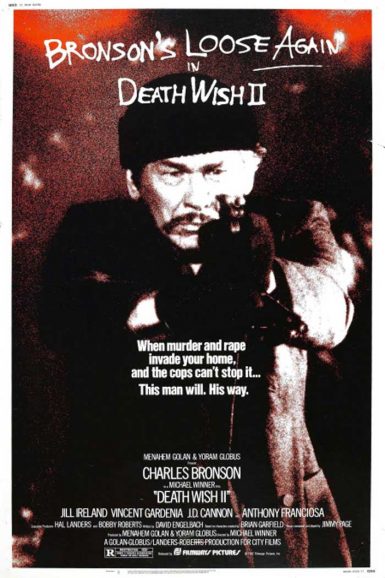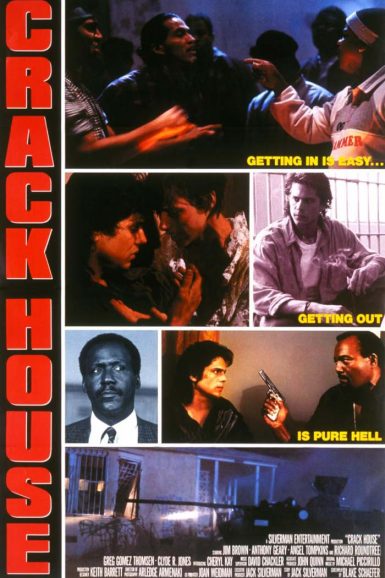 Crack House
Anti-drug sleaze-sploitation from Cannon Films! A pair of high school lovers (including Playboy Playmate Cher Butler) trying to escape their brutal neighborhood become engulfed in vicious gang warfare and savage drug addiction across the mean streets of Los Angeles in Crack House. Starring Blaxploitation legends Jim Brown as a drug kingpin and Richard Roundtree as a hard-nosed cop.
Director

Michael Fischa
Starring

Jim Brown, Anthony Geary, Richard Roundtree, Cher Butler, Angel Tompkins, Clyde Jones
Year

1989
Rated

R
Country

USA
Format

35mm
Running Time

90 minutes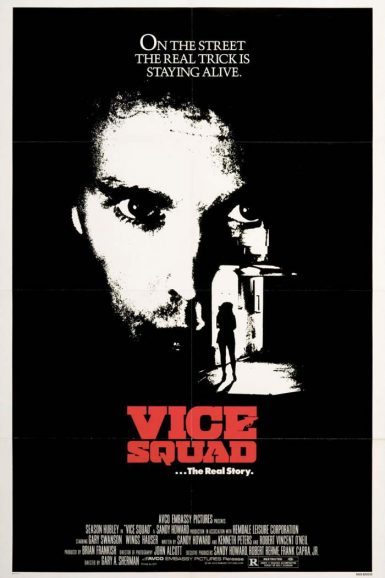 Vice Squad
If you only ever watch one movie about a killer pimp, Vice Squad is THE ONE, a full-barreled, maximum-potential excitement launcher to the brain, the film that was always missing from your life and the one you always hoped to find. Wings Hauser burst onto the exploitation landscape with his intense, take-no-prisoners role as the ultra-psychotic, cowboy-shirted Ramrod. And Hauser is absolutely f'ing incredible here. But not only does he give the performance of a lifetime, he sings the film's vicious theme song "Neon Slime," too! Directed by veteran helmer Gary Sherman (Dead & Buried, Poltergeist III) and lensed by the legendary John Alcott (The Shining, Barry Lyndon), Vice Squad is a descent into Hollywood hell, a sociological expedition into the dark, buried heart of the city. On the street, the real trick is staying alive.
"You may think you've heard of every sickness and perversion movies like to titter about but there are quite a few in Vice Squad you've never dreamed possible!" – Rex Reed
Witney Seibold discusses Vice Squad on the New Beverly blog.
Director

Gary Sherman
Starring

Season Hubley, Gary Swanson, Wings Hauser
Year

1982
Rated

R
Country

USA
Format

35mm
Running Time

97 minutes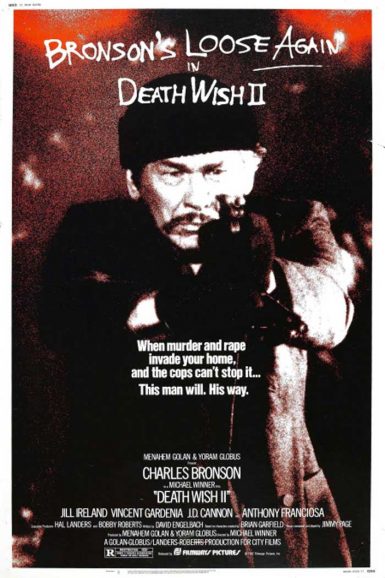 Death Wish II
Bronson's loose again and this time he's trading the mean streets of NYC for the even meaner streets of LA. Trying to start a new life following the tragic events of the first film, mild-mannered architect Paul Kersey (Bronson) heads west with his daughter (Rob Sherwood) in tow. But when their fragile peace is shattered by a vicious gang, Kersey vows to do what the police won't in a no-holds-barred vigilante smackdown
"You will have noticed that I've given a 'no stars' rating for Death Wish II, starring Charles Bronson as an urban vigilante. A word of explanation. In my movie rating system, the most a movie can get is four stars (My Dinner With Andre) and the least is ordinarily half a star (even The Beast Within got a whole star). I award "no stars" only to movies that are artistically inept and morally repugnant. So Death Wish II joins such unsavory company as Penitentiary II and I Spit on Your Grave." – Roger Ebert
View the full set of Spanish lobby cards for Death Wish II on the New Beverly forum.
Director

Michael Winner
Starring

Charles Bronson, Jill Ireland, Vincent Gardenia, J.D. Cannon, Anthony Franciosa
Year

1982
Rated

R
Country

USA
Format

35mm
Running Time

88 minutes