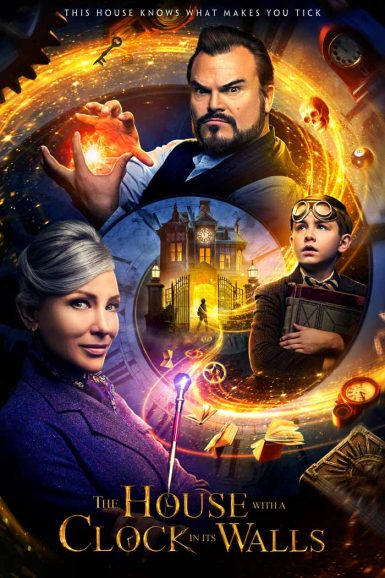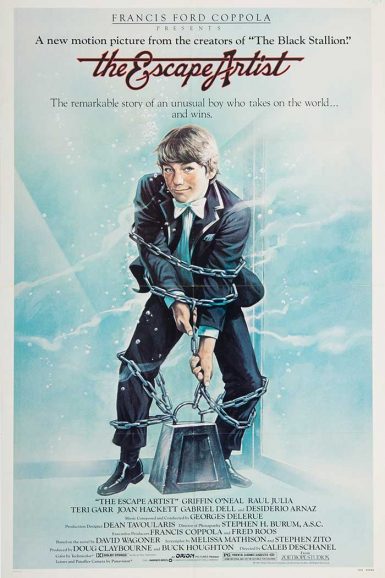 The House With a Clock in its Walls
The Escape Artist
Buy Tickets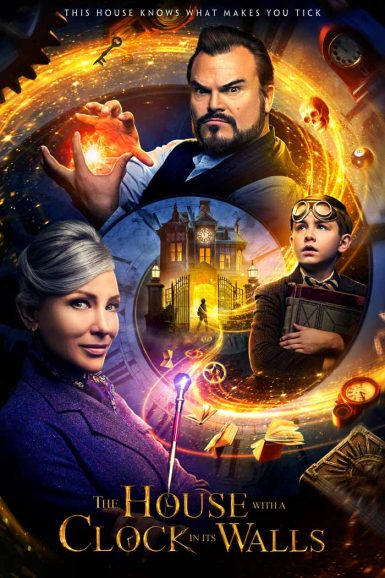 The House With a Clock in its Walls
Exclusive, one-of-a-kind 35mm print! Based on the beloved children's book by John Bellairs, director Eli Roth's spine-tingling spookshow reveals the secret world of witches and warlocks in an exquisitely detailed fantasy that will delight kids of all ages. In the grand tradition of Amblin classics such as Gremlins and Arachnophobia, The House With a Clock in its Walls carefully balances fun and fright, comedy and scares, in a tale about a 10-year-old boy sent to live with his strange uncle in an even stranger house. A game Jack Black and Cate Blanchett star, with a stellar script by Supernatural-creator Eric Kripke.
"Roth has brought to life a creepy mansion with surprises around every corner, many of which linger in the imagination long after the film has ended" – Peter Debruge, Variety
"Joy is all over The House With a Clock in its Walls, and it's very apparent that Roth is having a blast bringing this world to life and making a scary movie without being able to rely on his splatstick shtick. This is a movie that has a lot of fun being a movie." – Patrick Bromley, Bloody Disgusting
"The House With a Clock in its Walls is easily Eli Roth's best motion picture… It's a spooky and amusing piece of family-friendly Halloween cinema, sharply produced.. told with skill and panache." – William Bibbiani, The Wrap
Director

Eli Roth
Starring

Jack Black, Cate Blanchett, Owen Vaccaro, Kyle MacLachlan, Renée Elise Goldsberry, Colleen Camp, Sunny Suljic, Lorenza Izzo
Year

2018
Rated

PG
Country

USA
Format

35mm
Running Time

105 minutes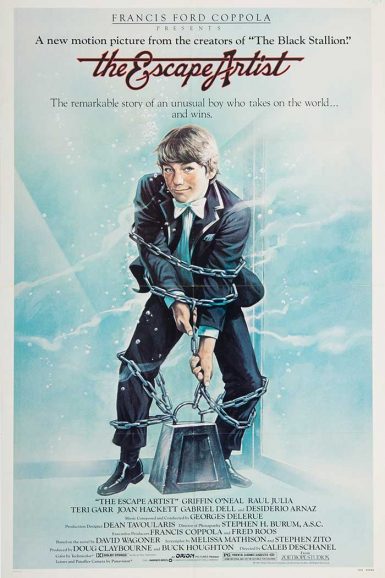 The Escape Artist
Released in 1982 by Francis Ford Coppola's Zoetrope Studios, Danny Masters (Griffin O'Neal) is a young prestidigitation prodigy, enchanted with the art of magic and obsessed with reaching the performing heights of his deceased father Harry (Harry Anderson), widely regarded as a magician whose skill and escape artistry was second only to Houdini himself. In a bit of misdirection, the film opens with Danny issuing a challenge to the police that he can escape prison, then works backwards to bring us up to speed as he finds himself in the adult world of corruption, after lifting the wallet of Stu Quinones (Raul Julia), the son of the town's corrupt Mayor (Desi Arnaz), and we soon find out Stu has father issues of his own to overcome. Ultimately, Danny will try to shed his shackles and triumph where his father could not, and be forever known as The Escape Artist. Legendary cinematographer Caleb Deschanel made his directorial debut with a stellar cast of supporting actors, and the late-great Ricky Jay tutored Griffin O'Neal and was the film's technical advisor.
35mm print courtesy of the Academy Film Archive
View a full set of lobby cards for The Escape Artist on the New Beverly forum.
Marc Edward Heuck writes about The Escape Artist on the New Beverly blog.
Director

Caleb Deschanel
Starring

Griffin O'Neal, Raul Julia, Teri Garr, Joan Hackett, Gabriel Dell, Desiderio Arnaz
Year

1982
Rated

PG
Country

USA
Format

35mm
Running Time

94 minutes