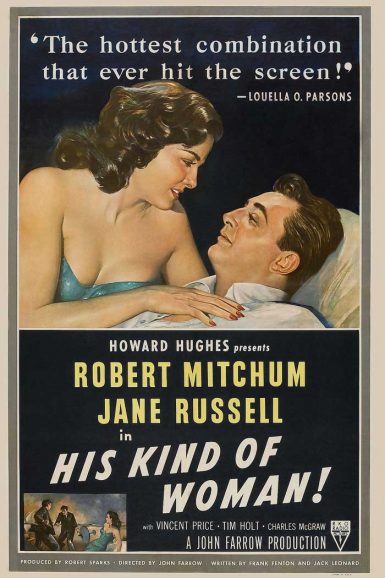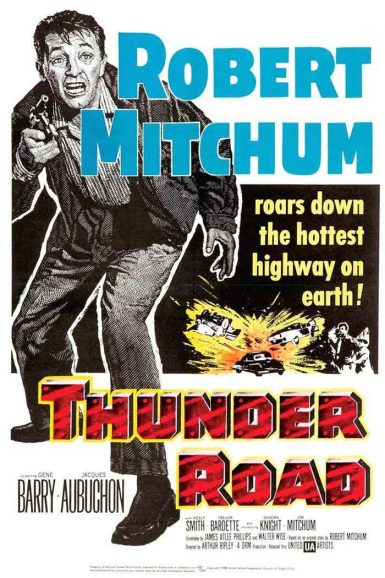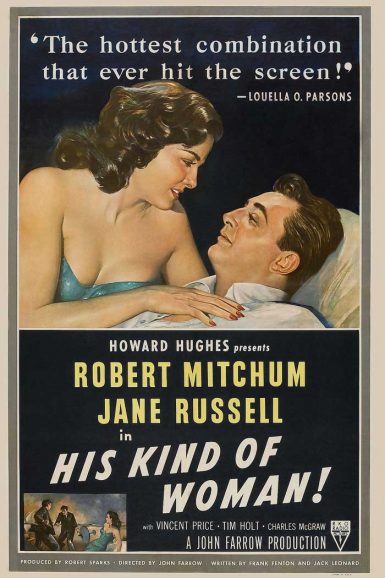 His Kind of Woman!
An offbeat black and white noir, His Kind of Woman! follows Robert Mitchum as a down-on-his-luck gambler headed to an isolated Mexican resort under the promise of a mysterious payday. As the puzzle comes together, he encounters a self-proclaimed heiress (Jane Russell), a philandering movie star (Vincent Price, stealing the show), an undercover agent (cowboy star Tim Holt), a strange plastic surgeon and a notorious gangster (Raymond Burr) in need of a new identity. Originally filmed by veteran director John Farrow, His Kind of Woman was almost completely restructured and reshot by Howard Hughes and New Bev fave Richard Fleischer, creating an unusual mashup of noir, melodrama and satire.
"Mitchum and Russell score strongly. Russell's full charms are fetchingly displayed in smart costumes that offer the minimum of protection. Much is made of Vincent Price's scenery-chewing actor character and much of it supplies relief to the film's otherwise taut development." – Variety
Kim Morgan discusses His Kind of Woman on the New Beverly blog.
Director

John Farrow
Starring

Robert Mitchum, Jane Russell, Vincent Price, Tim Holt, Charles McGraw, Marjorie Reynolds, Raymond Burr
Year

1951
Country

USA
Format

35mm
Running Time

120 minutes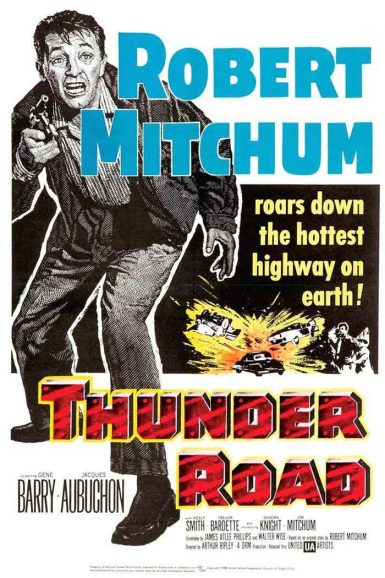 Thunder Road
Robert Mitchum not only stars but produced and co-wrote this noirish, action-packed tall tale of Lucas, a fiercely independent moonshine runner who is caught between organized crime (gangster Jacques Aubuchon) and the Feds (represented by Gene Barry), both out to quash his transport of illegal liquor through the hill country of Kentucky and Tennessee. Mitchum's real-life son, Jim, plays his kid brother, a mechanic who wants in on the game when he's not romancing sweetheart Roxanna (Sandra Knight). With a rare appearance by singer Keely Smith as Lucas' nightclub chanteuse girlfriend, Francie. Punctuated by some spectacular car chases for the time period and an appropriately fiery finish. So popular in the South, the film reportedly still regularly played drive-ins throughout the 1970s.
A History of Violence screenwriter Josh Olson talks Thunder Road for Trailers From Hell
Director

Arthur Ripley
Starring

Robert Mitchum, Gene Barry, Jacques Aubuchon, Keely Smith, James Mitchum
Year

1958
Country

USA
Format

35mm
Running Time

92 minutes