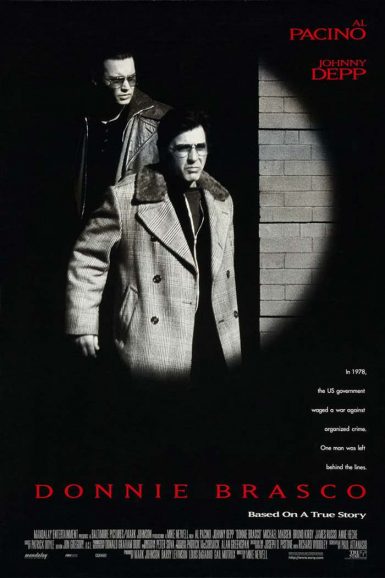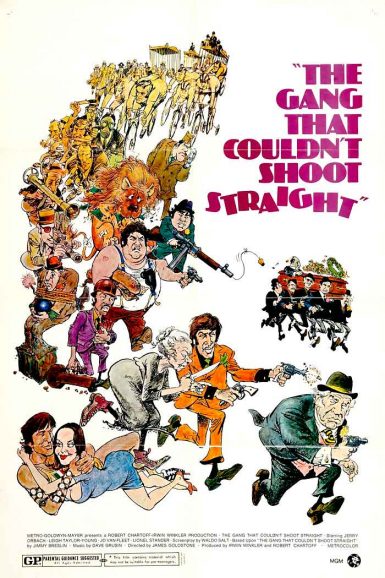 Donnie Brasco
The Gang That Couldn't Shoot Straight
Buy Tickets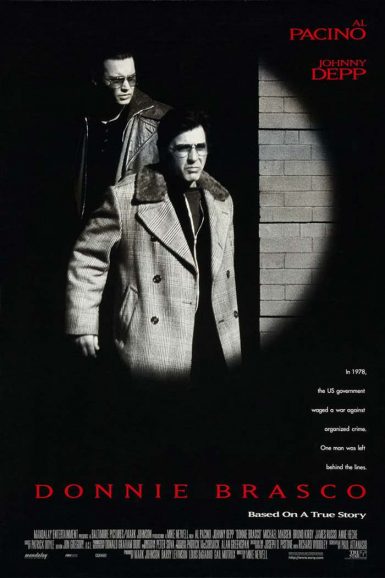 Donnie Brasco
Johnny Depp is undercover special agent Joe Pistone, who infiltrates the mob as Donnie Brasco – "He's a jewel guy." Donnie is brought into the mafia crew by Lefty, a nuanced role by Al Pacino and the two men form a deep bond, with Lefty becoming a mob mentor to Donnie, "A wiseguy's always right, even when he's wrong." Michael Madsen is formidable as Sonny Black, an ambitious, mid-level mob manager, that must make sure his blue-collar crew of Lefty, Donnie, Nicky (Bruno Kirby) and Paulie (James Russo) are kicking back enough "vig" to the men up the mob ladder above them. You won't find any teased hair, eyeliner or eccentric wardrobe accessories on Depp as Brasco, just the tape recorder he hides in his boot, the leather jacket he wears to blend in and his soulful eyes that are constantly observing. The violence in Donnie Brasco is bloody and often unpredictable, with a dismemberment scene that would make Jeffrey Dahmer squeamish.
Garret Mathany discusses Donnie Brasco on the New Beverly blog.
Director

Mike Newell
Starring

Al Pacino, Johnny Depp, Michael Madsen, Bruno Kirby, James Russo, Anne Heche
Year

1997
Rated

R
Country

USA
Format

35mm
Running Time

127 minutes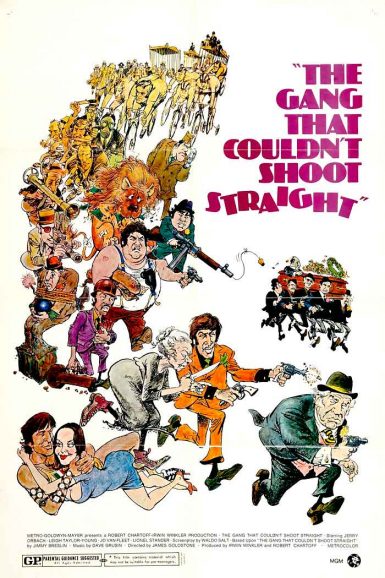 The Gang That Couldn't Shoot Straight
All hilarious hell breaks loose in New York's criminal underworld when Kid Sally (Jerry Orbach) leads a bunch of small-timers in a gang war against the Boss in The Gang That Couldn't Shoot Straight. Based on the comic novel by Jimmy Breslin, the original story was inspired by the real-life exploits of Crazy Joe Gallo and his South Brooklyn gang. A pre-Mean Streets Robert De Niro co-stars as a kleptomaniac Italian cyclist. He got so deep into character he wound up arrested for shoplifting! Also featuring Burt Young, Jo Van Fleet and Herve Villechaize in memorable supporting roles.
View the original advertising press book for The Gang That Couldn't Shoot Straight on the New Beverly forum.
Director

James Goldstone
Starring

Jerry Orbach, Leigh Taylor-Young, Jo Van Fleet, Lionel Stander, Robert De Niro, Herve Villechaize
Year

1971
Country

USA
Format

35mm
Running Time

96 minutes