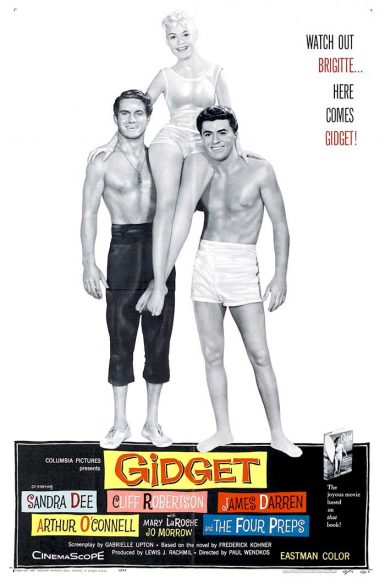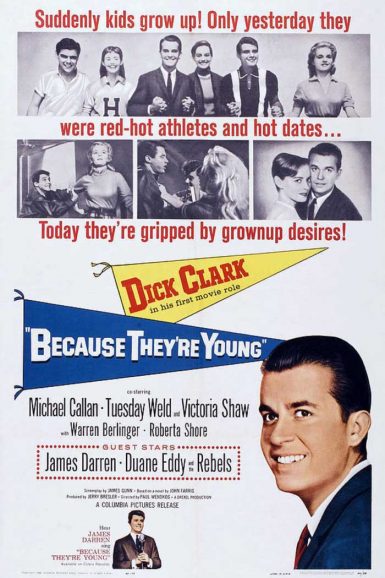 Gidget
Because They're Young
Gorgeous 35mm print from the Sony Archives!
Buy Tickets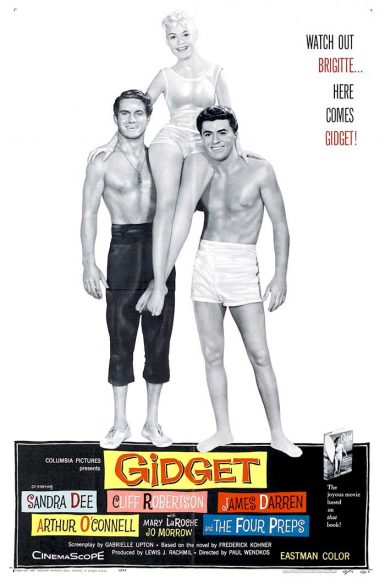 Gidget
"She might be pint-sized, but she's quite a woman!" While her friends spend their summer days looking for love, 16-year-old tomboy Francie Lawrence only pines to ride the tide. Undeterred by their mocking, Francie falls in with a group of surfers who affectionately nickname her Gidget (girl – midget). While learning the ways of the waves, she begins to form feelings for one of her mentors, the capricious (and dreamy) Moondoggie. If Moondoggie won't return her affection, maybe Gidget will like the college boy her dad has been trying to set her up with all summer. Falling in love is honest to goodness the absolute ultimate!
Director

Paul Wendkos
Starring

Sandra Dee, James Darren, Cliff Robertson, Arthur O'Connell, Mary LaRoche, The Four Preps
Year

1959
Country

USA
Format

35mm
Running Time

95 minutes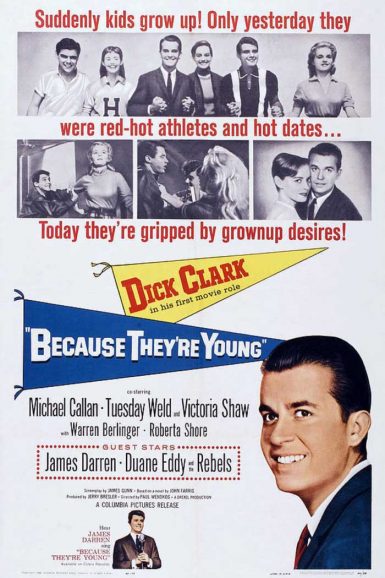 Because They're Young
Every parent's joys and panics, every girl's fears and hopes, and every boy's drives and dreams make a splash on screen in Because They're Young. In his first film role, Dick Clark stars as an idealistic high school teacher who tries to guide the lives of his hormone-fueled pupils through the travails of teenage troubles, whether it be in history class, at the school dance, or breaking up the local rumble off campus. Young stars Michael Callan, Tuesday Weld, Victoria Shaw, Roberta Shore, Warren Berlinger, and Doug McClure do well in supporting roles, while James Darren and Duane Eddy & the Rebels appear as themselves to perform.
Director

Paul Wendkos
Starring

Dick Clark, Michael Callan, Tuesday Weld, Victoria Shaw, Warren Berlinger, Roberta Shore, Doug McClure, James Darren, Duane Eddy and the Rebels
Year

1960
Country

USA
Format

35mm
Running Time

102 minutes