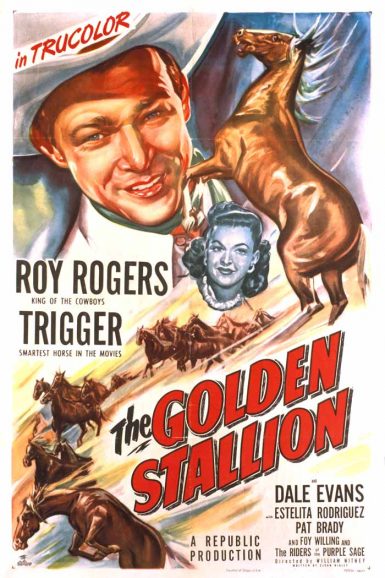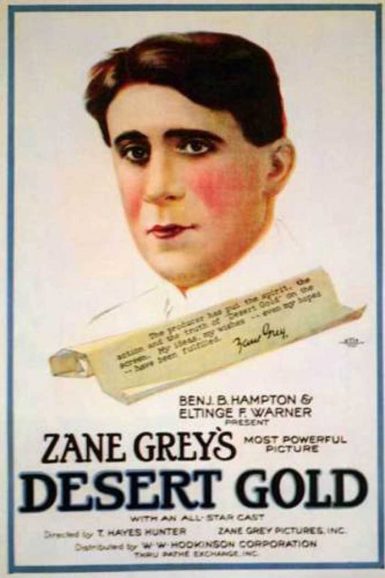 The Golden Stallion
Not Available on DVD!
Desert Gold
Buy Tickets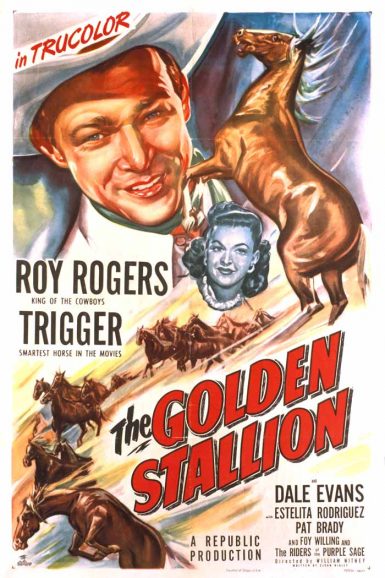 The Golden Stallion
See the classic western that Quentin Tarantino extols as director William Witney's earliest masterpiece! When Roy Rogers and Trigger are enlisted by a beautiful young rancher (Dale Evans) to help capture The Golden Stallion, they quickly run afoul of a gang of diamond smugglers using a herd of wild horses to transport their loot across the border. But when his equine companion is blamed for the lead bandit's death, Rogers must take the rap to save his friend.
"I've found directors of some of these movies who I'm really into, but William Witney is ahead of them all, the one whose movies I can show to anyone and they are just blown away. He makes you accept everything on his terms, and his terms are that Roy and Trigger are best friends. Trigger is not just his best horse; he's his best friend. You know, in some movies, a cowboy might go to jail to save his best friend from being shot down dead. Well, Trigger is Roy's best friend. It's the easiest leap to have him do that here, yet it's so powerful and so unexpected. What's great is that you buy it, you absolutely buy it, and I don't know that I really would buy it from anybody else but Roy and Trigger." – Quentin Tarantino
Ariel Schudson discusses Gower Gulch on the New Beverly blog.
Director

William Witney
Starring

Roy Rogers and Trigger, Dale Evans, Estelita Rodriguez, Pat Brady
Year

1949
Country

USA
Format

16mm
Running Time

67 minutes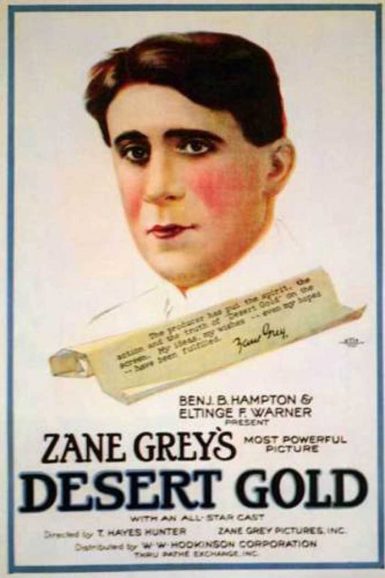 Desert Gold
When engineers, Gale (Tom Keene) and Mortimer (Robert Cummings) are hired by wildcat speculator, Kasedon (Monte Blue) to locate a hidden gold mine on Indian land, they don't realize their employer's ruthless nature. When they witness first hand Kasedon's shabby treatment of educated Chief Moya (Buster Crabbe), they switch sides, and the stakes go up, with violence ensuing. A very young Marsha Hunt (Raw Deal) co-stars in this western adapted from a popular Zane Grey novel.
Director

James P. Hogan
Starring

Larry 'Buster' Crabbe, Tom Keene, Monte Blue, Marsha Hunt
Year

1936
Country

USA
Format

35mm
Running Time

58 minutes