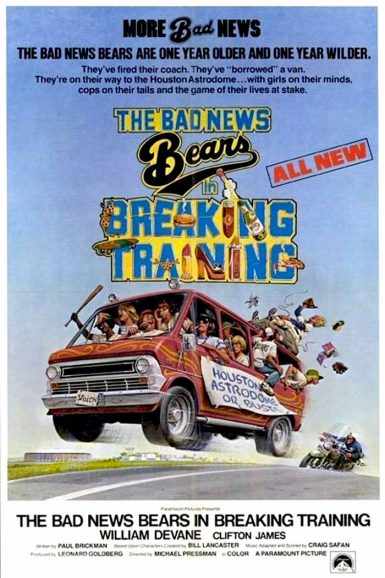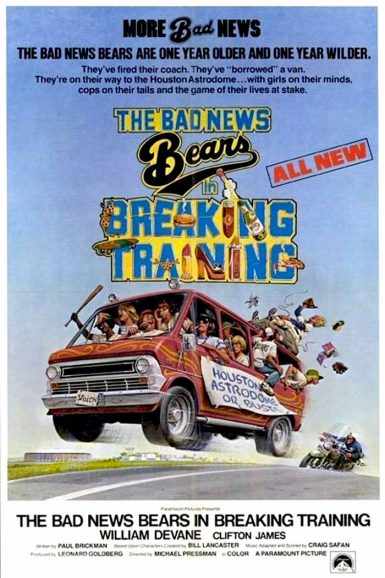 The Bad News Bears In Breaking Training
The Bears are back! In Breaking Training, the wildest, roughest team in little league has a chance to play in the Astrodome against the intimidating Texas champs. Only one problem: they don't have a coach. They've got to somehow get their way to Texas with no adult supervision. And you know they're getting in trouble as much as they are getting it together. Along the way, one of the players convinces his estranged father to lead the team (New Bev favorite William Devane). This sequel has everything entertaining and offensive about the first film, and in some ways pushes the envelope even further, proving the seventies was a hell of a time to be a kid.
Reverend David Stambaugh discusses his role as infielder Toby Whitewood in the three Bad News Bears films and his life in Hollywood before entering the ministry.
Director

Michael Pressman
Starring

William Devane, Clifton James, Jackie Earle Haley, Alfred Lutter III, Jimmy Baio, Chris Barnes, Erin Blunt, David Stambaugh
Year

1977
Rated

PG
Country

USA
Format

16mm
Running Time

100 minutes