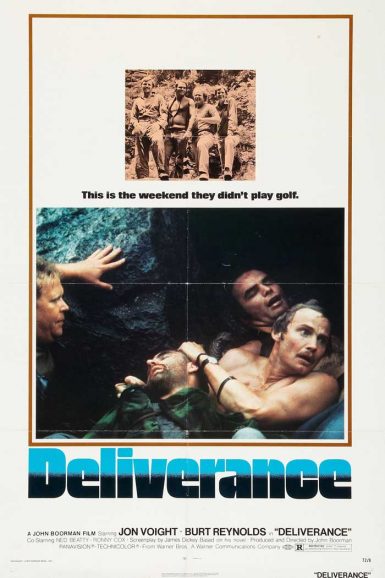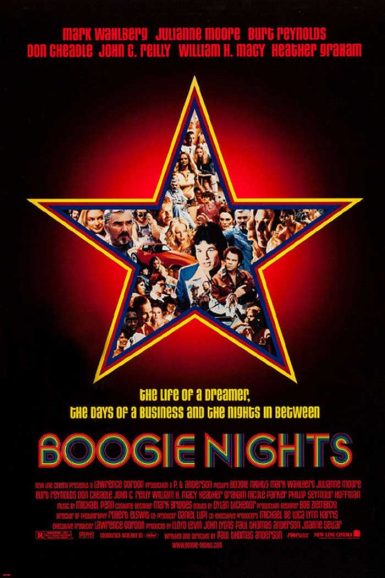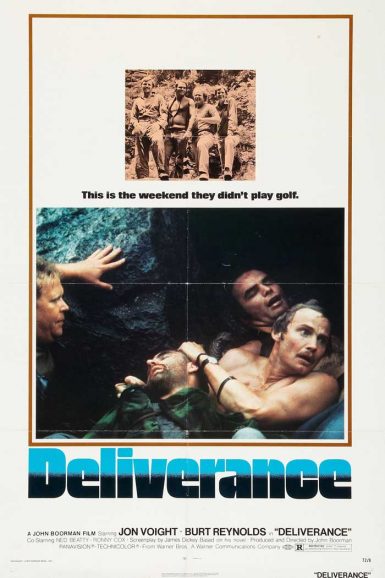 Deliverance
When our allotment of advance tickets has sold out online, some additional tickets will be available to purchase at the theater the night of the show on a first come, first served basis. Box office & doors open roughly one hour before the first film.
The river may be full of secrets, but they always wash up. A weekend of adventure and bonding makes a grim turn into a fight for survival in Deliverance. Featuring one of the most infamous scenes in cinema history, production of the film notoriously saw director John Boorman and screenwriter James Dickey brawl over script changes, while the actors performed their own death-defying stunts in the water. Jon Voight, Ned Beatty, Burt Reynolds, and Ronny Cox were the men who didn't go golfing that weekend.
"It is a gripping horror story that at times may force you to look away from the screen, but it is so beautifully filmed that your eyes will eagerly return." – Gene Siskel, Chicago Tribune
"Each of the four lead performances is exceptional, none more so than Burt Reynolds' beefy, supercilious Lewis." – TIME Magazine
"An engrossing adventure, a demonstrable labor of love whose pains have largely paid off in making us empathize with stirring deeds in a setting of cruel beauty. Reynolds suggests that given the right material he is more than just another pretty hand and Voight, in the most substantial role he has had since Midnight Cowboy proves again what a versatile actor he is. Ned Beatty and Ronny Cox are excellent in the briefer roles as the other voyagers." – Charles Champlin, Los Angeles Times
Director

John Boorman
Starring

Jon Voight, Burt Reynolds, Ned Beatty, Ronny Cox
Year

1972
Rated

R
Country

USA
Format

35mm
Running Time

109 minutes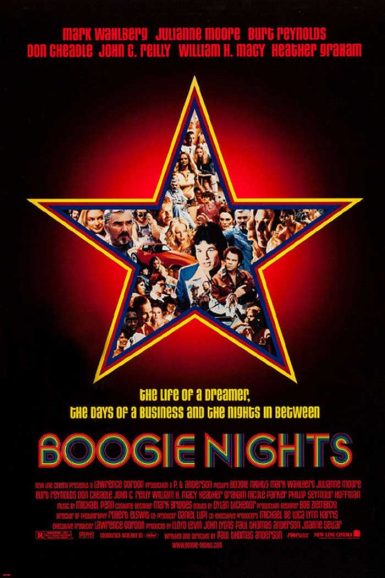 Boogie Nights
From acclaimed director Paul Thomas Anderson comes a tale of sex, drugs, and roller blades with an all-star cast! When porn director Jack Horner (Burt Reynolds) discovers "Dirk Diggler" (Mark Wahlberg), a high school dropout with tremendous potential, Dirk quickly becomes a prominent figure in the San Fernando sex scene. However, when the indulgence and expectations of the 70s give way to the competition and harsh reality of the 80s, Dirk discovers that the rapidly evolving porn industry won't wait for anyone, no matter how big a star.
"4 Stars. Boogie Nights always seems alive." – Roger Ebert
"Darkly comic, vastly entertaining and utterly original, Paul Thomas Anderson's Boogie Nights is one of the most ambitious films to have come out of Hollywood in some time." – Emanuel Levy, Variety
"Everything about Boogie Nights is interestingly unexpected, even the few seconds of darkness before the film's neon title blasts onto the screen. The director, Paul Thomas Anderson, whose display of talent is as big and exuberant as skywriting, seems to mean this as a way of telling viewers to brace themselves." – Janet Maslin, The New York Times
Director

Paul Thomas Anderson
Starring

Mark Wahlberg, Julianne Moore, Burt Reynolds, Don Cheadle, John C. Reilly, William H. Macy, Heather Graham, Luis Guzmán, Philip Seymour Hoffman, Philip Baker Hall, Alfred Molina, Nina Hartley, Thomas Jane
Year

1997
Country

USA
Format

35mm
Running Time

155 minutes