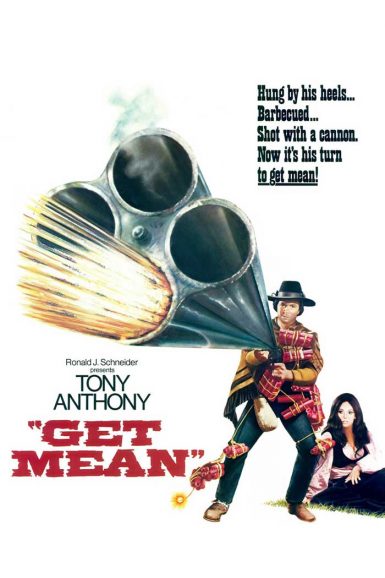 Get Mean (Special Guests!)
Just added: Get Mean producer Ronald Schneider will join filmmaker, fan & Blue Underground home video label owner Bill Lustig (director of Maniac & Vigilante), schedules permitting, to introduce the screening!
Hung by his heels… barbecued… shot with a cannon. Now it's his turn to Get Mean! Tony Anthony reprises his role as the Stranger in Ferdinando Baldi's wildly offbeat Spaghetti Western, playing an American cowboy escorting a princess back to her home in Spain. But he soon finds himself comically over his head, battling Viking barbarians, a Shakespeare-quoting hunchback, evil apparitions and other deviously diabolical opponents in a slapstick showdown for a lost treasure.
Marc Edward Heuck discusses Get Mean on the New Beverly blog.
Director

Ferdinando Baldi
Starring

Tony Anthony, Lloyd Battista, Raf Baldassarre, Diana Lorys
Year

1975
Country

Italy/USA
Format

35mm
Running Time

84 minutes