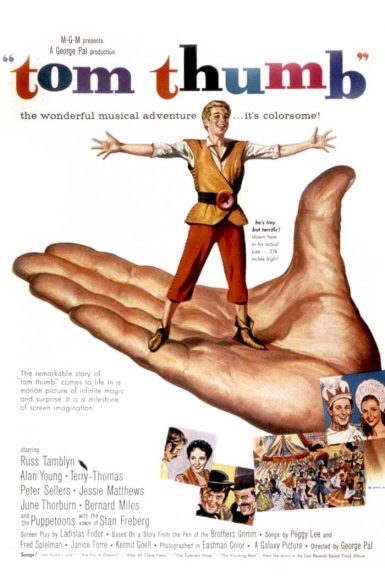 tom thumb (IB Tech Print)
Vibrant I.B. Technicolor 35mm Print!
Buy Tickets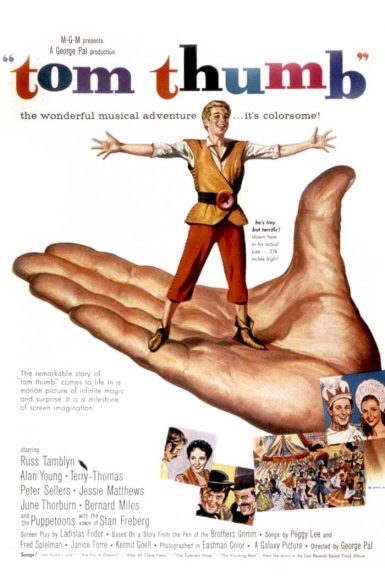 tom thumb (IB Tech Print)
Explore the wonderful world of George Pal's magical musical adaptation of the fairy tale tom thumb! Adventure, excitement and danger await the littlest guy in the world with West Side Story's Russ Tamblyn using his outstanding acrobatic talents to star as the teeny-tiny hero in a big screen fantasy featuring truly special Oscar-winning effects and animation.
Director

George Pal
Starring

Russ Tamblyn, Alan Young, June Thorburn, Terry-Thomas, Peter Sellers, Bernard Miles
Year

1958
Country

UK/USA
Format

I.B. Technicolor 35mm
Running Time

91 minutes