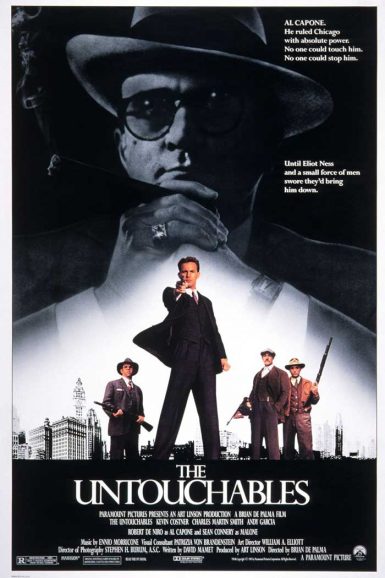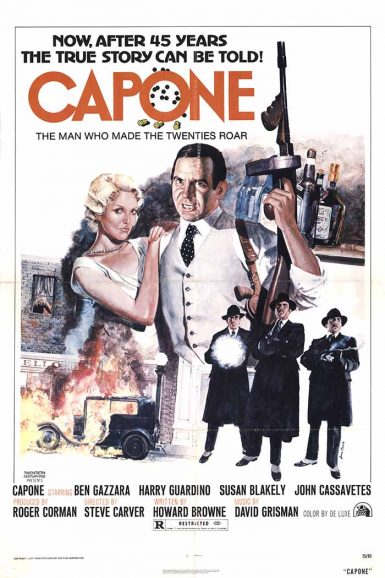 The Untouchables
Capone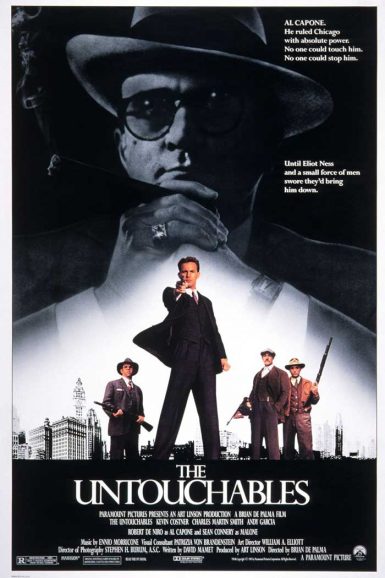 The Untouchables
Please note that our allotment of advance tickets is sold out online but we'll have additional tickets for sale at the theater each night on a first come, first served basis. Box office & doors open roughly an hour before showtime.
Director Brian De Palma Tommy guns his way through Al Capone's prohibition era Chicago, with the 1987 hit The Untouchables. In what proved to be Kevin Costner's breakout role as Elliot Ness ("Let's do some good!"), he's tasked with taking down the powerful rum running Capone (played with corrupt comic book villainy by Robert De Niro), who has the city's politicians, judges and cops in his back pocket. After Ness' "Untouchables" (Charles Martin Smith & Andy Garcia) are chosen with the help of veteran Irish beat cop Jim Malone (an Academy Award winning performance by Sean Connery), they overcome humiliating setbacks, and go bark for bite with Capone and his crew. Chicago's practical locations (including a Battleship Potemkin homage at Union Station), combined with superb art direction, a taught script by David Mamet, driving score by Ennio Morricone, and director De Palma at his "creeper sequence" best – The Untouchables remains an immensely satisfying crime thriller classic.
"The Untouchables is a beautifully crafted portrait of Prohibition-era Chicago. Connery delivers one of his finest performances." – Variety
"It's vulgar, violent, funny and sometimes breathtakingly beautiful. After this Untouchables, all other movies dealing with Prohibition Chicago, Al Capone and the lawmen who brought him to justice must look a bit anemic." – Vincent Canby, The New York Times
Garret Mathany discusses The Untouchables on the New Beverly blog.
Director

Brian De Palma
Starring

Kevin Costner, Sean Connery, Charles Martin Smith, Andy Garcia, Robert De Niro
Year

1987
Rated

R
Country

USA
Format

35mm
Running Time

119 minutes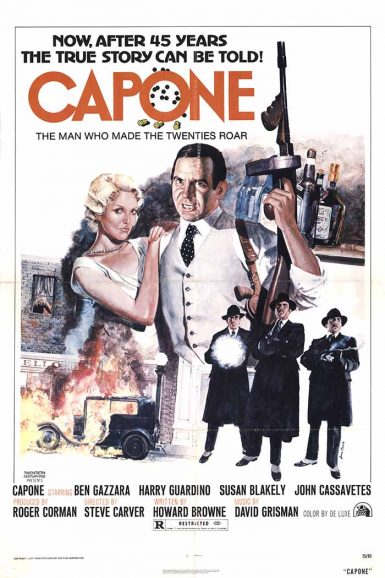 Capone
The man who made the twenties roar! Now, after 45 years, his true story can be told! Ben Gazzara stars as Chicago's infamous Al Capone in the gritty Roger Corman-produced gangland saga that details the mob boss' violent rise from underworld to empire.
Director

Steve Carver
Starring

Ben Gazzara, Harry Guardino, Susan Blakely, Sylvester Stallone, John Cassavetes
Year

1975
Country

USA
Format

35mm
Running Time

101 minutes