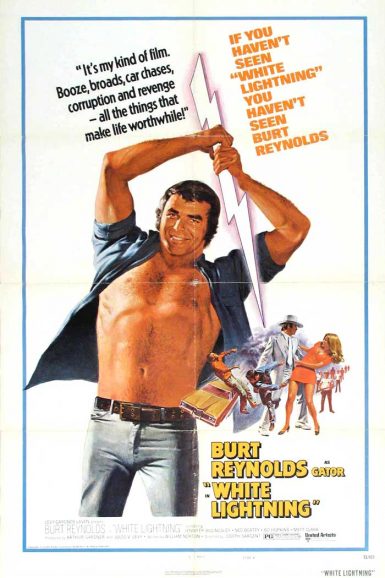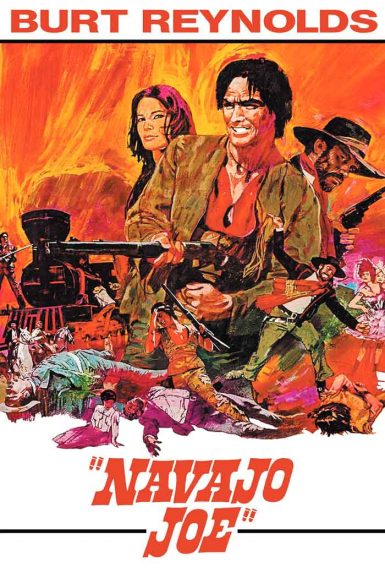 White Lightning
Navajo Joe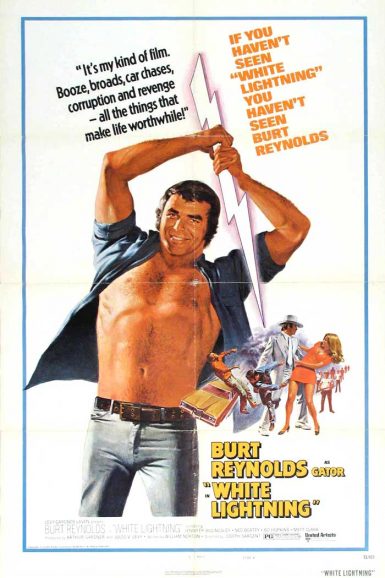 White Lightning
Burt Reynolds is a good ol' boy moonshiner with a vengeance streak the length of the Mississippi in the drive-in classic and Tarantino fave White Lightning. Imprisoned for moving the titular untaxed liquor, Reynolds' "Gator" McCluskey gets a chance at furlough in order to bring the corrupt county sheriff (Ned Beatty) to justice, not just for tax evasion, but for killing his brother. Burt's hot as lighting and you better believe he's bringing all his heat down on this steamy Southern county. Stunt legend Hal Needham shot 2nd unit on this bootlegging blast and Charles Bernstein supplied the deadly cool score that you may find familiar.
"That scarce commodity, a stirring, satisfying summer-weight entertainment … Reynolds delivers a varied, screen-commanding star turn which is a pleasure to watch." – Charles Champlin, Los Angeles Times
"What sets White Lightning apart from a demolition derby is the special work of the entire cast in creating a totally believable world out of characters that we've seen countless times before" – Gene Siskel, Chicago Tribune
Director

Joseph Sargent
Starring

Burt Reynolds, Jennifer Billingsley, Ned Beatty, Bo Hopkins, Matt Clark, Louise Latham, Diane Ladd, R.G. Armstrong
Year

1973
Country

USA
Format

35mm
Running Time

101 minutes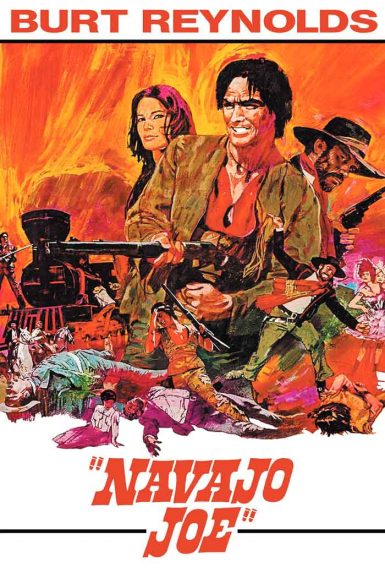 Navajo Joe
Burt Reynolds is Navajo Joe, a man on a relentless, rampage of revenge against Duncan (Aldo Sanbrell) and his band of cut-throat-bandits who slaughtered Joe's village for a bounty of $1.00 a head Indian scalps. Joe stalks the men into town, where three prostitutes inform him that Duncan and his men plan on robbing a train in nearby Esperanza. The body count mounts as Burt Reynolds wields a Winchester and disposes the villains with an acrobatic, close combat fighting style, that reverberates all the way to John Rambo. Things go upside down (literally), when Duncan kidnaps an Indian girl and offers to trade her for Joe, culminating in an Indian grave yard showdown – that helped make Navajo Joe one of the most violent westerns of the 1960's. Director Sergio Corbucci keeps the film moving like a flying tomahawk, and Ennio Morricone's score is powerful under the composing nom de plume of Leo Nichols. Kill Bill fans will recognize the music "A Silhouette of Doom," and "The Demise of Barbara and the Return of Joe" in their original form.
Director

Sergio Corbucci
Starring

Burt Reynolds, Aldo Sambrell, Nicoletta Machiavelli, Fernando Rey
Year

1966
Country

Italy/Spain
Format

35mm
Running Time

93 minutes