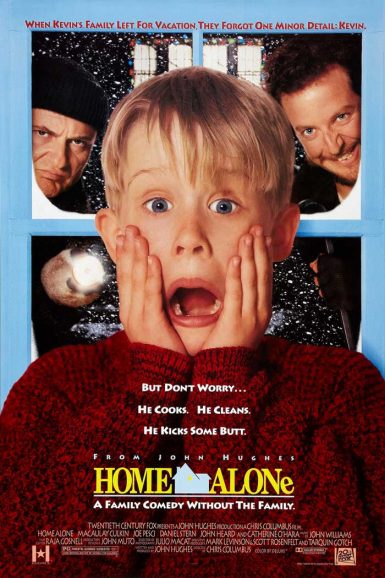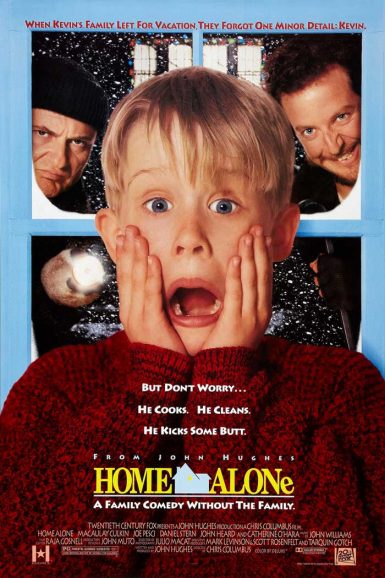 Home Alone
When Kevin (Macaulay Culkin) is accidentally forgotten when his family leaves on vacation, the precocious 8 year old will have to learn to fend for himself while protecting the homestead from two bumbling burglars nicknamed the Wet Bandits (Daniel Stern & Joe Pesci). The John Hughes mega-blockbuster is packed with holiday hilarity, cartoon violence and a star-making performance by Culkin, making it a childhood classic you can't wait to watch every year.
"This surprisingly charming film may be the first Christmas black comedy for children." – Caryn James, The New York Times
"A firstrate production in which every element contributes to the overall smartly realized tone, pic boasts wonderful casting, with Culkin a delight as funny, resilient Kevin, and O'Hara bringing a snappy, zesty energy to the role of mom. Pesci is aces in the role of slippery housebreaker Harry, who does a Two Stooges routine with lanky side-kick Stern." – Variety
View the full set of Spanish lobby cards for Home Alone on the New Beverly forum.
Director

Chris Columbus
Starring

Macaulay Culkin, Joe Pesci, Daniel Stern, John Heard, Roberts Blossom, Catherine O'Hara, John Candy
Year

1990
Rated

PG
Country

USA
Format

35mm
Running Time

101 minutes