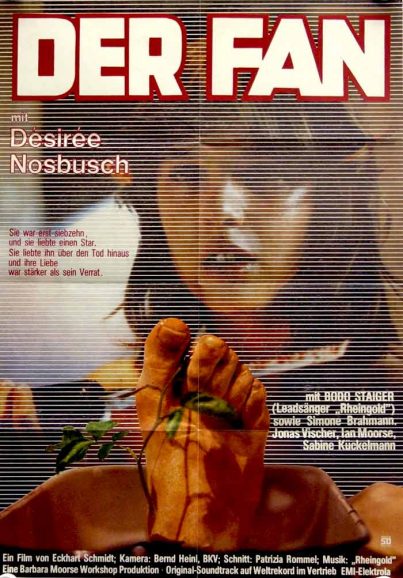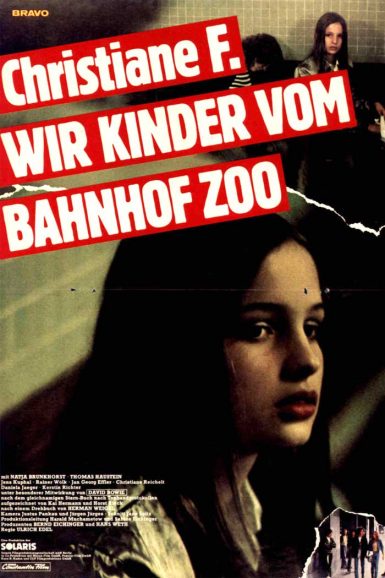 Der Fan
Ultra-Rare 35mm Print!
Christiane F.
Buy Tickets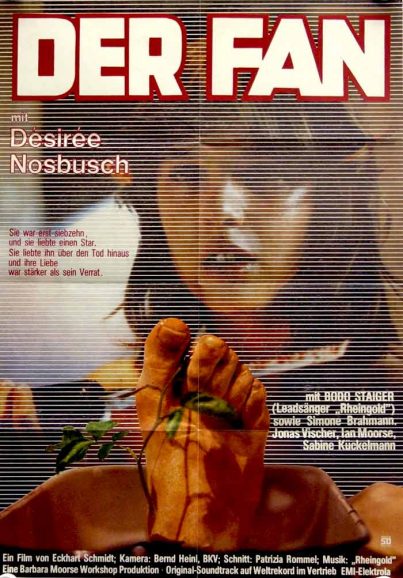 Der Fan
The bizarre German art horror masterwork you've always wanted but didn't know existed, screening in Los Angeles for the first time ever in 35mm! A moody, slow-burn descent into depravity, Der Fan follows a disaffected teen and her escalating, all-consuming obsession with a pop singer (Bodo Steiger, vocalist for German new wave band Rheingold, who provide the score). As her fixation intensifies into madness, the nightmare propels towards its shocking and controversial conclusion.
"One of the most chilling portrayals of psychotic teenage obsession ever committed to film" – Celluloid Scream Festival
"If the cool, austere style of Goodnight Mommy got you excited about arty Euro exploitation, then this is a mandatory watch." – Vice
Check out a collection of German lobby cards for Der Fan on the New Beverly forum.
Director

Eckhart Schmidt
Starring

Désirée Nosbusch, Bodo Steiger, Simone Brahmann, Jonas Vischer, Helga Tolle, Klaus Munster
Year

1982
Country

West Germany
Format

English dubbed 35mm
Running Time

92 minutes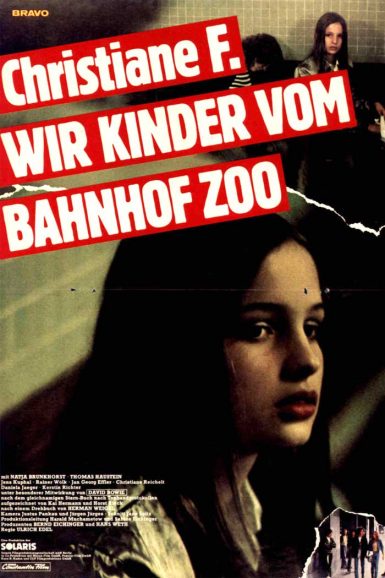 Christiane F.
A searing, shocking descent into the hell of addiction, Christiane F. tells the true story of a bored West German teen's downward spiral into a life of drugs and prostitution in 1970s Berlin. Under director Uli Edel's deft hand, the film's cast of young nonprofessional actors prove up to the task of the bleak material, as they shoot up, pass out, puke & fuck amidst the harsh backdrop of the notorious Bahnhof Zoo railway station, filling the screen with a quiet terror and hopeless desperation that's unremittingly grim and hauntingly unforgettable. David Bowie contributes to the soundtrack and appears as himself in a pivotal concert scene.
"This is one of the most horrifying movies I have ever seen. That it is based on actual events makes it more heartbreaking." – Roger Ebert
"The verisimilitude he achieves is remarkable. Thanks to the naturalness of his players… Mr. Edel is able to simulate the world of Berlin's teen-age street addicts in sharply convincing detail." – Janet Maslin, The New York Times
Director

Uli Edel
Starring

Natja Brunckhorst, Thomas Haustein, Jens Kuphal, Rainer Wölk, David Bowie
Year

1981
Rated

R
Country

West Germany
Format

English subtitled 35mm
Running Time

131 minutes