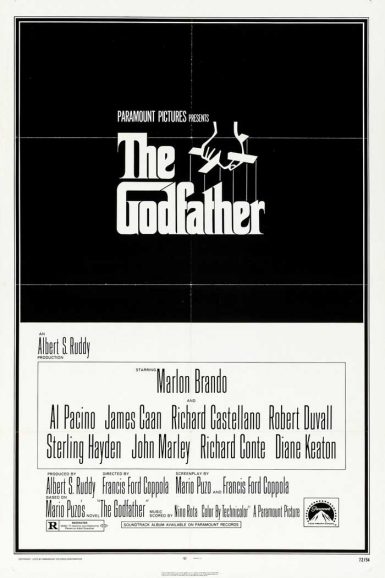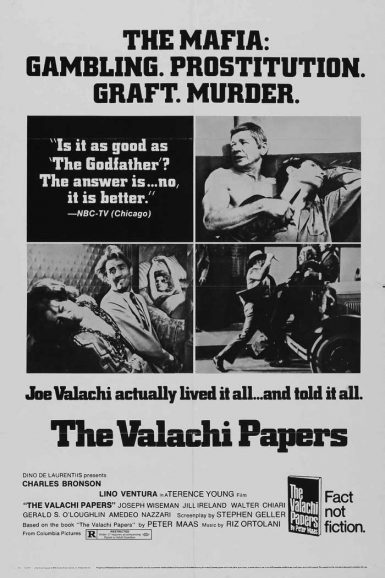 The Godfather
The Valachi Papers (IB Tech Print)
Vibrant I.B. Technicolor print!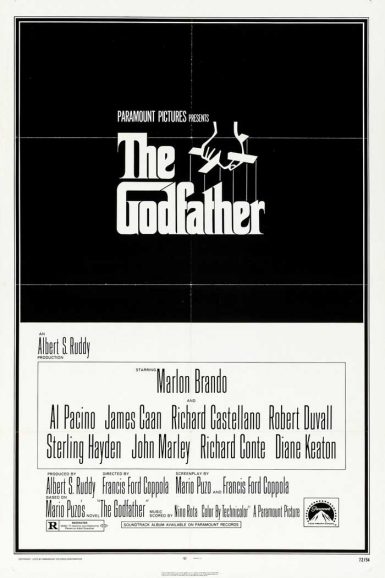 The Godfather
While our allotment of advance tickets has sold out online, additional tickets will be available to purchase at the door each night of the show, first come, first served.
Nominated for 11 Academy Awards and winning for Best Picture, Best Actor (Marlon Brando), and Best Adapted Screenplay, Francis Ford Coppola's influential mafia masterpiece The Godfather remains the gangland epic against which all others are judged. Based on Mario Puzo's bestseller, the film tracks a violent decade in the Corleone crime family, including patriarch Vito (Brando) and sons Sonny (James Caan), Fredo (John Cazale), and Michael (Al Pacino), while tracing the moral arc of the once-reluctant youngest heir as he ruthlessly rises to power.
"The Godfather is overflowing with life, rich with all the grand emotions and vital juices of existence, up to and including blood." – Kenneth Turan, Los Angeles Times
"Francis Ford Coppola has made one of the most brutal and moving chronicles of American life ever designed within the limits of popular entertainment." – Vincent Canby, The New York Times
Director

Francis Ford Coppola
Starring

Marlon Brando, Al Pacino, James Caan, Richard Castellano, Robert Duvall, Sterling Hayden, John Marley, Richard Conte, Al Lettieri, Diane Keaton, Abe Vigoda, Talia Shire, Gianni Russo, John Cazale
Year

1972
Rated

R
Country

USA
Format

35mm
Running Time

176 minutes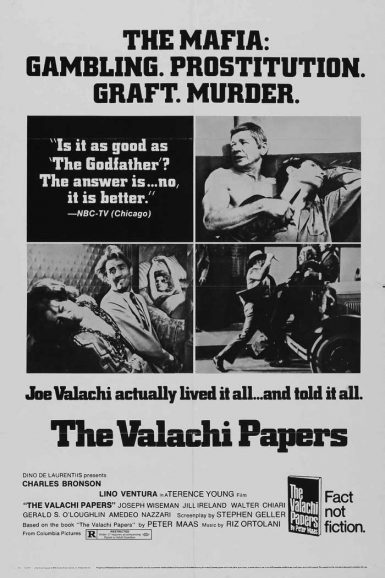 The Valachi Papers (IB Tech Print)
Based on the bestselling book by Peter Maas, The Valachi Papers tells the explosive true story of Joe Valachi, member of the violent Genovese crime family turned government witness. Based on real life interviews and riveting Senate testimony, the film breaks the mafia's code of silence to expose the dark underbelly of the Cosa Nostra, including gambling, prostitution, graft, and murder. Charles Bronson stars with direction by frequent James Bond helmer Terence Young (Dr. No, From Russia with Love).
"Is it as good as The Godfather? The answer is… no, it is better." – NBC-TV Chicago
"The movie's life is in a series of fairly nice period pieces, some strong action sequences and the interesting Bronson performance." – Roger Ebert
Director

Terence Young
Starring

Charles Bronson, Lino Ventura, Joseph Wiseman, Jill Ireland, Walter Chiari, Gerald S. O'Loughlin, Amedeo Nazzari
Year

1972
Rated

R
Country

France/Italy/USA
Format

I.B. Technicolor 35mm
Running Time

124 minutes