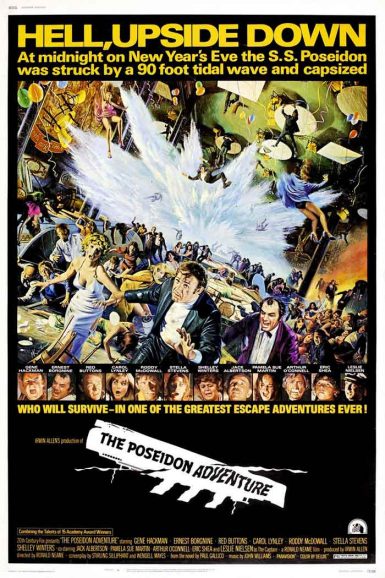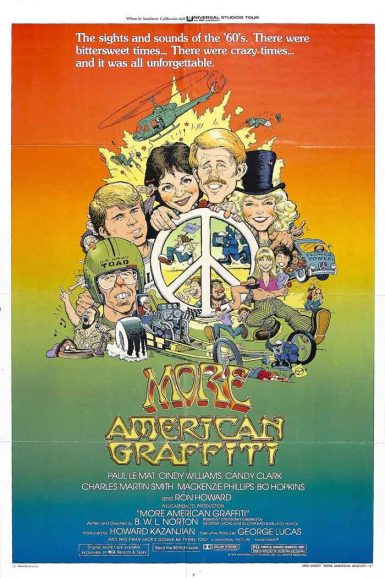 The Poseidon Adventure
More American Graffiti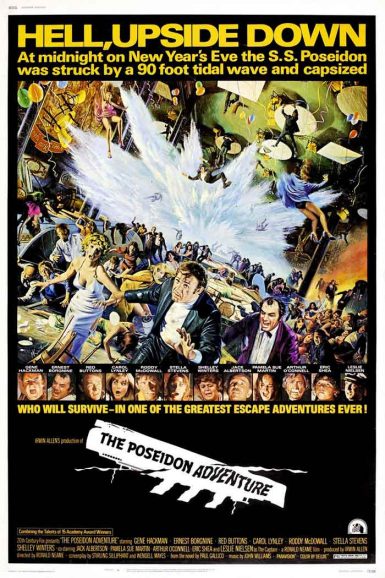 The Poseidon Adventure
The tides will turn at midnight when a rogue wave capsizes the S.S. Poseidon on New Year's Eve. A motley crew of survivors (made up of an all-star cast) band together on a voyage through the hull of the ocean liner in this riveting tale of unity and self-sacrifice. Of 1400 people on board, only a handful will survive. This is their story.
"Spellbinding adventure" – A.H. Weiler, The New York Times
Kim Morgan discusses The Poseidon Adventure on the New Beverly blog.
Director

Ronald Neame
Starring

Gene Hackman, Ernest Borgnine, Red Buttons, Carol Lynley, Roddy McDowall, Stella Stevens, Shelley Winters, Jack Albertson, Pamela Sue Martin
Year

1972
Country

USA
Format

35mm
Running Time

117 minutes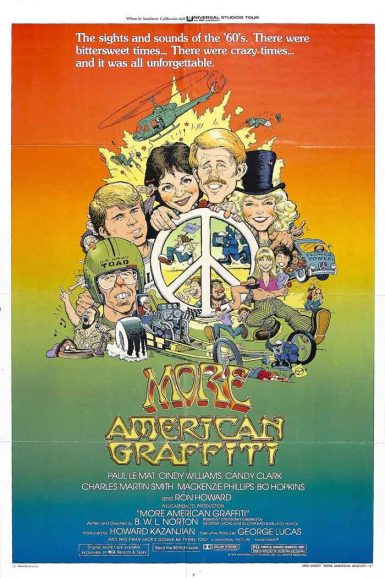 More American Graffiti
Set over the four consecutive New Year's Eves from 1964 to 1967, More American Graffiti captures the sights and sounds of the turbulent, bittersweet, unforgettable '60s by using different cinematic styles, film formats and aspect ratios to update the stories of the original American Graffiti cast. It's a great followup featuring an excellent ensemble and a stellar soundtrack of classic songs.
"More American Graffiti may be one of the most innovative and ambitious films of the last five years… dazzling to the eye… what Norton and producer Howard Kazanjian are attempting, and what a variety of technicians pull off flawlessly, is daring" – Dale Pollock, Variety
Director

B.W.L. Norton
Starring

Candy Clark, Bo Hopkins, Ron Howard, Paul Le Mat, Mackenzie Phillips, Charles Martin Smith, Cindy Williams
Year

1979
Country

USA
Format

35mm
Running Time

110 minutes