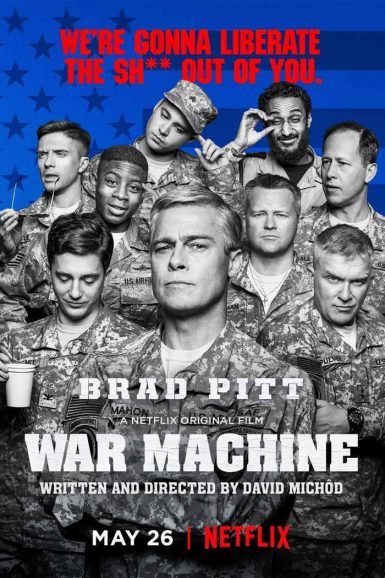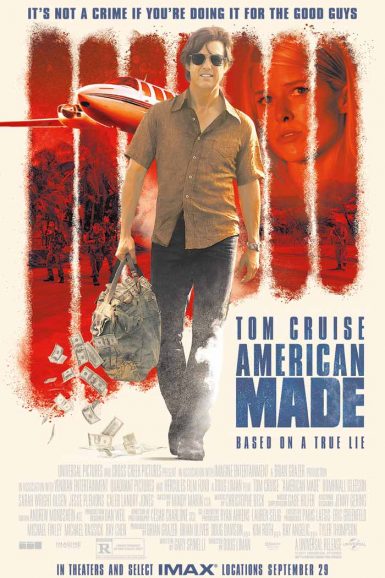 War Machine
Special 35mm print made exclusively for the New Beverly!
American Made
Buy Tickets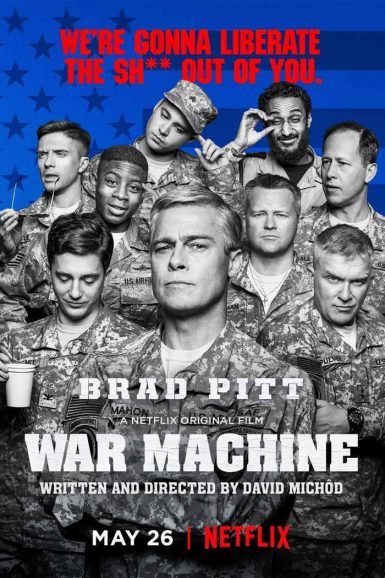 War Machine
Special 35mm print made exclusively for the New Beverly! Brad Pitt stars as the idealistic, and often times idiotic, American General Glen McMahon sent to Afghanistan to put an end to the war. Unfortunately for the Afghani people, McMahon is wholly unprepared to follow the orders passed down from Washington, ensuring utter disaster in this Netflix original black comedy. Under the scrutiny of the United States government, and at the mercy of a Rolling Stone feature, McMahon bumbles his way through ill-formed strategies and protests from world leaders and diplomats in this exploration of the US military's impact on foreign societies. War Machine is a satirical reimagining of the book The Operators written by the Michael Hastings, the real-life author of the Rolling Stone article that shook up American politics in 2010 and led to the resignation of General Stanley McChrystal.
"An assured, nervy black satire on America's involvement in Afghanistan" – Kenneth Turan, Los Angeles Times
"Pitt's ridiculous, wildly over-the-top performance somehow keeps it all together." – Bilge Ebiri, Village Voice
Director

David Michôd
Starring

Brad Pitt, Anthony Hayes, John Magaro, Anthony Michael Hall, Emory Cohen, Topher Grace
Year

2017
Country

USA
Format

35mm
Running Time

122 minutes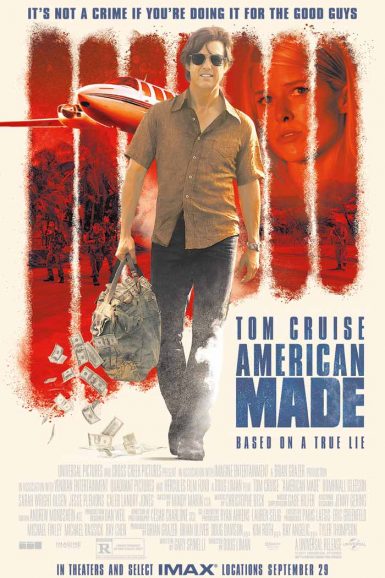 American Made
Prepare for takeoff with Doug Liman's (Bourne Trilogy, Edge of Tomorrow) retelling of the mostly true events surrounding Barry Seal, a former commercial pilot turned CIA envoy. When the CIA's aerial missions become illicit weapon smuggling operations in South America, Barry (Tom Cruise) is propelled into the Colombian drug trade and the chaotic lifestyle that comes along! With his new torrent of income and the DEA hot on his trail, Barry must figure out how to keep up appearances in a small Arkansan town while managing his newly enlisted business partners and dealing with a psychotic brother-in-law. As suspicions continue to rise in his town, Barry remains ready to take to the skies at the behest of both the Medellín Cartel and the CIA, but will either of them come to his rescue if the DEA catches up?
"American Made is a smart, nervy film, a very modern entertainment made with energy, style and a fine sense of humor that keeps us amused until gradually, almost imperceptibly, the laughter starts to stick in our throats." – Kenneth Turan, Los Angeles Times
"Doug Liman's electric film is clear-eyed about the cynicism and corruption beneath its hero's anxious grin. It voraciously breaks down both the star and the country he has symbolized for so much of his career." – Bilge Ebiri, Village Voice
Director

Doug Liman
Starring

Tom Cruise, Domhnall Gleeson, Sarah Wright, Jesse Plemons, Caleb Landry Jones, Lola Kirke
Year

2017
Rated

R
Country

USA
Format

35mm
Running Time

115 minutes