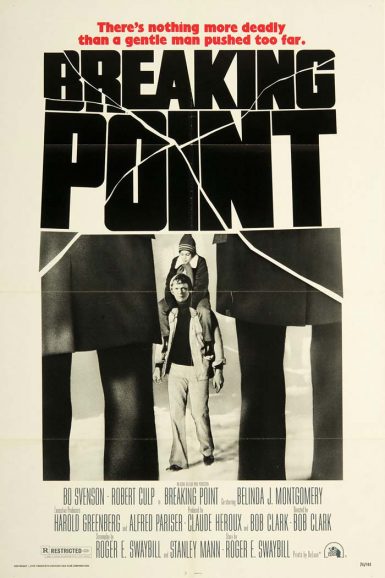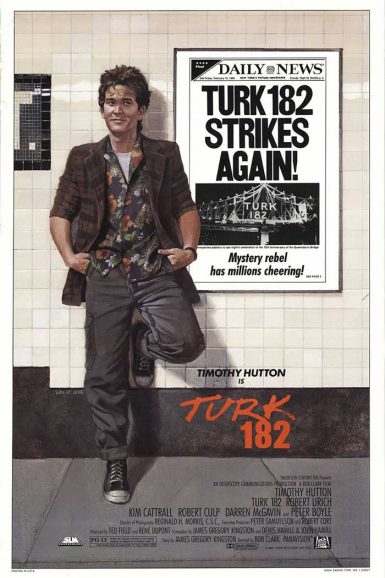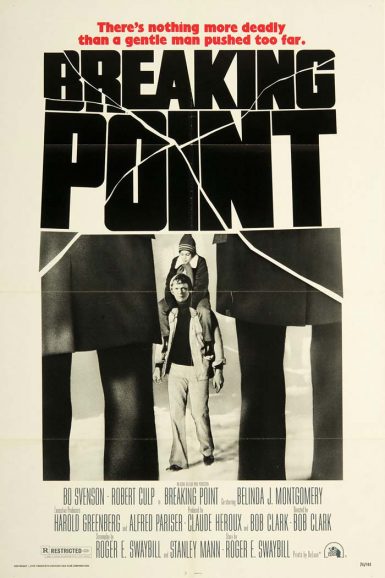 Breaking Point
"There's nothing more deadly than a gentle man pushed too far." Capitalizing on leading man Bo Svenson's then-recent role as beleaguered sheriff Buford Pusser in Walking Tall – Part 2, director Bob Clark helmed this entertaining Death Wish knock-off. One night in Philadelphia, mild-mannered judo instructor Svenson happens upon a gang of hoods beating a meek bookkeeper to death. After chasing them off, he reluctantly agrees with the request of the head police official (Robert Culp) to identify the attackers in court. Unfortunately, these killers are made men, working for villainous real estate magnate and mafia kingpin Vincent Karbone (John Colicos, Drum). Karbone will do anything to keep his enforcers from being implicated, and Culp promises to put Svenson and his frightened family in the witness protection program. Things don't go as planned, with Karbone finding cracks in the system – his talent at corruption guarantees Svenson's brood haven't long to live. Finding himself on his own, Svenson rises to the occasion and takes matters into his own hands, with explosive results.
View the full set of US lobby cards for Breaking Point on the New Beverly forum.
Marc Edward Heuck discusses Breaking Point on the New Beverly blog.
Director

Bob Clark
Starring

Bo Svenson, Robert Culp, John Colicos, Belinda Montgomery
Year

1976
Rated

R
Country

Canada/USA
Format

35mm
Running Time

92 minutes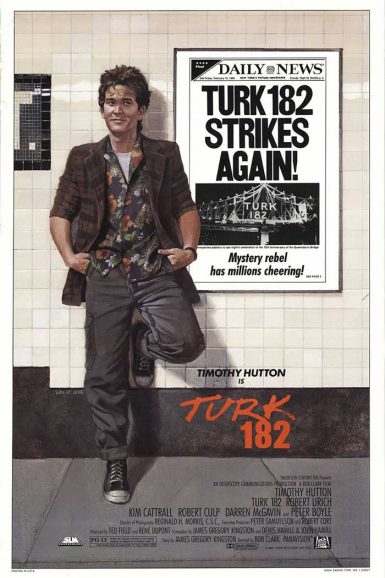 Turk 182!
Bob Clark follows his dysfunctional populist anti-hero Jimmy (Timothy Hutton) into harm's way when Jimmy tries to get redress for the shameful treatment of his fireman brother, Terry (Robert Urich), after he was seriously injured rescuing a child from a burning building. Jimmy has his own personal obstacles of drug and alcohol abuse to contend with. But these liabilities only fuel his rebellious streak as he starts a progressively escalating graffiti campaign against New York City's corrupt Mayor Tyler (Robert Culp). Anonymously dubbing his alter ego Turk 182, he hits the ground running, trying to dodge the brutal tactics of Tyler's strong arm cop, Ryan (Peter Boyle) and the wiles of soon-to-turn sympathetic detective Kowalski (Darren McGavin). Aided secretly by social worker, Danielle (Kim Cattral), Jimmy's evermore outrageous antics as Turk become a hit with the general populace, but there are still a couple of final hurdles he must overcome.
"Besides its compelling storyline, Turk 182! features outstanding performances across the board, with Hutton perfect in the role of the determined unassuming hero." – Variety
Marc Edward Heuck discusses Turk 182! on the New Beverly blog.
Director

Bob Clark
Starring

Timothy Hutton, Robert Urich, Kim Cattrall, Robert Culp, Darren McGavin, Peter Boyle, James Tolkan
Year

1985
Rated

PG-13
Country

USA
Format

35mm
Running Time

96 minutes